Magazine Articles of the Month: The Coronavirus Pandemic: Unique Features of Japan's Response
post date : 2020.04.17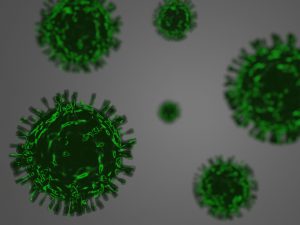 As the coronavirus pandemic spreads throughout the world, Tokyo and other large cities in Japan have been carrying out measures to request people to stay at home and businesses to close based on the state of emergency declaration made on April 7. Ten days later the scope of the declaration was extended nationwide. However, this has not caused the spread of infection to stop, and it is still unclear when the situation will be resolved. With cities in Western countries still under lockdown, the foreign media and experts have been making pessimistic predictions and criticizing these measures, saying they are not strong enough, are unlikely to be effective, and that there will soon be an "explosion" of infections.
On the other hand, when comparing the number of people infected and the number of deaths to Western countries such as the US, Italy, the UK, and Spain, countries in East Asia, in particular Japan, are currently significantly lower. In mid-April, the number of deaths in Japan is around 200 times less than the US, and 100 times less than Italy or Spain. The BBC has even reported, "We do not know why the number of deaths in Japan is so low."
Whether or not Japan's response to the coronavirus without any measures for enforcement will be effective should become clear in the next several weeks. Magazines this month all ran features on the coronavirus pandemic, and of these articles, here we will look at articles focusing on the unique features of Japan's response.
■ Sekai, May Special Feature: Corona Shock Doctrine, "Speaking with a member of the Expert Meeting: Preventing the spread of infection with Japan's own methods—The current state and future of the novel coronavirus"
Toho University Professor Kazuhiro Tateda
Although being strict and stopping everything would be simplest, Tateda commented that he took the stance of "trying to effectively prevent the spread of infection while stopping as little of societal activity as possible." He explained that stopping everything and locking down a city would involve significant sacrifices, and that Japan would like to try to prevent the spread of infection while also minimizing social and economic damage.
As factors for why there are fewer people infected and fewer deaths in Japan than in Western countries, he noted that there is good healthcare access thanks to universal health insurance, the quality of doctors is high, and the average quality of medical facilities in all regions of Japan is also high. He explained, "Japan is doing very difficult work, finding infection clusters at an early stage, having epidemiology groups evaluate their risk and eliminating them. Although we are walking a tightrope here, thanks to various initiatives Japan is avoiding an exponential increase in infections."
Tateda, while noting that he did not know how this pandemic would spread and eventually end, argued, "In any case, it is important for individuals to change how they act. People must avoid quarters in enclosed spaces crowded, and I believe it is Japan that is capable of doing so."

■ Bungeishunju, May Special Feature: Corona Wars, "The history of infectious diseases in Japan—The answer lies in history"
International Research Center for Japanese Studies Associate Professor Michifumi Isoda
Isoda explained that humanity has faced new infectious diseases countless times, and that if we refer to history we may be able to learn from its lessons and determine what responses should be taken. As a lesson from the Spanish Flu, which killed a total of 740,000 Japanese people in 1918 and 1919, he noted the possibility of a second or third wave of infections a year or more later even after the spread has been initially contained, as well as mutations leading to increased toxicity, and so the development of a vaccine is essential.
As one factor behind why the spread of infection is slower in Japan than in Western countries, he suggested the Japanese lifestyle, commenting, "We wash our hands, gargle, and wash our hair in the bath every day. We wear masks too…. Our culture is one of bowing, and we do not kiss or hug. We also gather at places of worship less frequently than in Iran or Italy, which is beneficial." He also suggested that Japanese culture has a long tradition of disinfecting in daily life, with people not wearing their shoes inside homes, as well as washing hands as ritual cleaning and a "zoning culture" separating the inside and outside, with the outside considered impure and inside (homes) considered a pure space, which could be helping in preventing the spread of infection.
Isoda stated that Japan would need to continue a strategy of slowing the rate of infection until the "reinforcements" of a vaccine arrive, relying on the "strong hygiene defense of Japanese people" based on traditional culture. He argued that the chances of a pandemic killing people were much higher than Japan being subjected to military attack from "hypothetical enemies," and stated that the true greatest threat of this century was viruses, a common enemy of all humanity.
■ Bungeishunju, May Special Feature: Corona Wars, "I will respond to all your doubts"
Tokyo Governor Yuriko Koike


Koike confessed that she sometimes became angry that Tokyo "could not take aggressive measures like Paris or New York." "However, with Japan's current laws it is not possible to significantly restrict individual rights. Therefore, the most governors can do is 'request' that people stay at home," she explained. "All that prefectural governors can do is request that residents refrain from going outside. Strong restrictions on individual rights like have been carried out overseas are not an option, and it is not possible to stop public transportation either. Since that is the way our laws have been made, the only option is for the national government and local governments to work together closely."
The governor stressed that there would be a significant impact on the economy, and that politicians had a responsibility to minimize the damage to SMEs and non-fulltime employees in particular. Tokyo is providing subsidies for purchasing equipment to allow for working from home, and she commented that the introduction of remote work could provide the opportunity to significantly change Japan's fossilized working style.
Koike declared, "We will overcome this crisis, and demonstrate to the world that Tokyo is a safe city. Then, staking Tokyo's pride on it, I would like to make next year's Olympics and Paralympics a success."
■ Gaiko, March/April Issue Emergency Feature: The Shock of the Novel Coronavirus, "Infectious diseases as an issue throughout human history—How to confront pandemics"
Ministry of Health, Labour and Welfare Expert Meeting on the Novel Coronavirus Disease Control Vice-chair Shigeru Omi (Japan Community Health Care Organization Chief Director)
Omi noted that there are a variety of players involved in Japanese society, carrying out different activities, and it would be exceedingly difficult to stop those activities. He also stated that whether to take strong, radical measures to limit people's movements or to watch trends and respond as the situation changes was related to the values of that nation and the shared mentality of its people, and that these factors could not be ignored when pursuing policies. Based on these points, he argued that the response to this virus contained questions of cultural anthropology and human history. He also suggested that the values of each person composing society were being tested, and that people may reflect later that Japanese society should change from its current state.
Omi stated that it was necessary to create a system in which Japan as a whole could respond to crises, and stressed the importance of cooperation between government, the private sector, and academia. He also suggested it would be effective to learn from the examples of other countries: "Although Japan cannot take heavy-handed measures like China, Singapore might be useful as an example. Although their system for releasing information is similar to the West, when they implement policies it is with Asian-style authoritarianism and rapid decision making."
■ Voice, May Special Feature: How to Deal with the Corona Crisis, "The mark of history leading to differences in Japan, China, and South Korea"
Kyoto Prefectural University Professor Takashi Okamoto
Okamoto suggested that the actions Japan, China, and South Korea are taking in response to the spread of the virus are influenced by each country's history, making the differences between each country clear. According to him, Japan created a society in which the government and private sector are close to each other, since the Edo period (1603-1868) at the latest, and therefore even now they tend to avoid conflict. He explained that overall, the government considers the opinions and actions of the people when determining policy, and private companies wait for direction from the government before doing their best to follow that direction, only rarely defying it.
Regarding this current request, not demand, from the government, he noted that private companies were generally following the request at the same pace, with few exceptions, and even if it seemed like there was hesitation and it took time, overall there were few major failures. Okamoto suggested that, for better or for worse, this was due to the traditional behavioral patterns of Japanese people. He then argued, "The Western media, based on universal and medical perspectives, criticized Japan's initial response as lukewarm, but this is because they do not dare to understand this background."
While stating that the spread of the novel coronavirus was a crisis for humanity as a whole, Okamoto suggested that historical diversity and individuality was a factor in responses, and it was necessary for everyone to keep this in mind. He argued that the people of China, where infections are dying down after authoritarian measures, were now focusing most intently on the outcome in Japan, which is responding to the coronavirus slowly and hesitantly.
*This page was created independently by Foreign Press Center Japan, and does not reflect the opinion of the Japanese government or any other organization.