Interviewing a Senior American Journalist: Areas of Interest in Japan and Current Situation of News Media in the US
post date : 2021.08.05
The Foreign Press Center Japan (FPCJ) has started a new series of Interviewing Press in 2021. We interviewed participants of the fellowship programs for journalists planned and operated by the FPCJ, and asked them about their areas of interest in Japan, as well as the current situation of the news media in their countries. Here are the unique views of journalists who have actually visited Japan and gathered news firsthand, and who are currently working in the changing media industry around the world.
---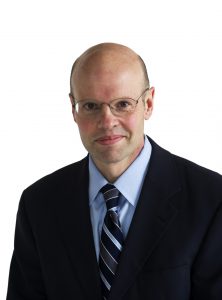 Mr. John Rash, columnist and editorial writer for the Star Tribune
The FPCJ interviewed Mr. John Rash, a columnist and editorial writer for the Star Tribune. He visited Japan in 2014 and 2018 for the fellowship program for journalists organized by the FPCJ. We asked him about his areas of interest in Japan, and the current changes that the news media is facing with the widespread use of social media.
The Star Tribune is based in Minneapolis, the largest city in the state of Minnesota, and is the largest newspaper in the state. When visiting Japan, Mr. Rash covered a wide range of topics including U.S.‒Japan relations, Japan's diplomacy and security policy, Abenomics, and manga.
Areas of interest in Japan: The U.S.-Japan bilateral relationship continues to be of great importance.  Readers are interested in demographics issues.
Q. When you came to Japan, you covered topics such as U.S.‒Japan relations and manga. How did you get interested in those topics? Has your impression of Japan change after your visit to Japan? How do you look at Japan today? Are there any other topics you would like to report on?
The U.S.-Japan bilateral relationship has been and continues to be of great importance to both countries, and by extension, the world. So understanding Japan better – its politics, governance, culture and society – is important, and the two reporting trips facilitated by the Foreign Press Center of Japan were invaluable. Like any society, there are nuances, and in particular in a democracy like Japan's there are multiple opinions, so it was helpful to hear many different perspectives within and out of government. 
Since my visits (as well as a previous trip in 1998 to the Nagano Olympic Games) my impression of Japan as a vital, vibrant country have only increased. Yes, like any country there are contentious issues, and Japan has and will still struggle with competing political and social interests – in issues like whether and how to hold the upcoming Olympic Games in Tokyo, for instance. But in an era of declining democracies and rising authoritarianism, Japan's model had held up well and remains part of an essential counterbalance to a rising China.
There are always other topics to report on that would be of great interest to our readers. One of them is a challenge that Japan – but also much of the rest of the developed world – faces: demographics, and how a declining birth rate affects a nation, especially one with relatively low levels of immigration. This is a slow-moving, but profound problem, and Japan's response and relative success will have much to do with its future economic prosperity and political power.
Current Situation of News Media: Impact of Social Media in Minneapolis where the George Floyd tragedy happened
Q. With the widespread use of social media, the establishment of new media outlets growing in popularity, and also the pandemic, the situation surrounding news media has been changing greatly. In your company or the region you work in, what kind of impact do you see in particular, for instance, a change in the number of your subscribers, diversification of reporting formats, etc.? How are you responding to those challenges, and what do you see in the future for media in your region?
Social media is certainly having an impact here in Minnesota, especially with the pandemic and the racial issues that arose with the George Floyd tragedy, which happened right in the heart of Minneapolis but became an international rallying cry for justice. 
Additionally, the role that social media played in the 2020 election – and is still playing, given former President Donald Trump's false claim that the results were inaccurate – cannot be underestimated. So much so that the major social media sites like Facebook and Twitter are still struggling about what to do with the former president's presence on their site.
But like any media form, social media is just a tool. It's what people do with that tool – build, destroy, or both – that matters most.
What does seem to be certain is that while the relative ranking of social media sites may change (the rise of Instagram, for instance), the media form, and its impact, are here to stay. 
As for the Star Tribune, the newspaper I write for, it has embraced social media as a way to drive readers to our content and to some degree that has been a successful strategy, particularly in driving digital subscriptions. But much work needs to be done as society continues to turn to digital content and away from analogue content like printed newspapers.