Date : March 5 - 13, 2018
Fellowship Program: US group
post date : 2018.04.16
As part of the 2017-2018 FPCJ Fellowship Program, three journalists visited Japan from March 5 to March 13, 2018, covering the themes of Japan's transportation infrastructure and traditional techniques that continue to be ahead of their time.
The three journalists that participated in the program were Mr. John Rash, Editorial Writer and Columnist for the Minneapolis Star Tribune, the largest daily newspaper in Minnesota; Ms. Farah Mohamed, Managing Editor of The WorldPost, an online media site run by a partnership of the US think tank the Berggruen Institute and The Washington Post; and Ms. Eva Botkin-Kowacki, Science Reporter for The Christian Science Monitor, an online daily based out of Boston.
In addition to covering transportation infrastructure in Tokyo, the group of journalists visited Gifu, Kobe, Okayama, and Kyoto to learn about local industries under the theme of "traditional techniques that continue to be ahead of their time."
The fellows covered Mizuno Technics, the sporting goods manufacturer in Gifu which has been making the bats Ichiro uses for over 20 years; a sake brewery in Nada, Kobe; swordsmithing in Seki, an area famous for its swords, and the Kai Group, a manufacturer of high-quality kitchen knives and razors; and in Kurashiki, Kojima jeans, which have gained attention from around the world after adding a unique Japanese touch to jeans, a product typical of the US.
   <Tokyo>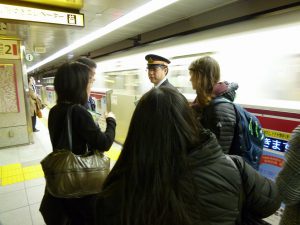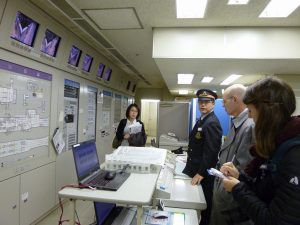 Hearing about safety measures at Tochomae Station        Displays for monitoring station facilities
   <Gifu(Seki city)>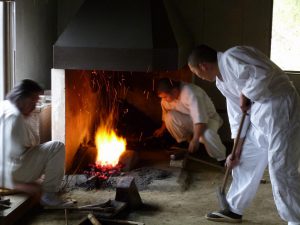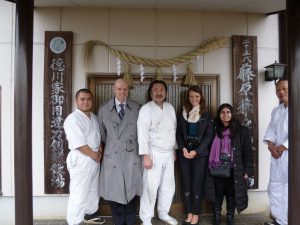 Observing Japanese swordsmithing
                                                                                     <Gifu(Yōrō-chō)>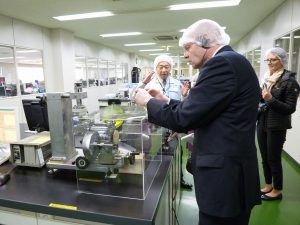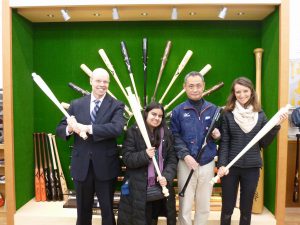 Right) At Mizuno Technics bat factory with bat craftsman
   Left) Device at Kai Group factory for testing wear and load of snap-off blades
   <Hyogo(Kobe city)>                < Okayama(Kurashiki city)>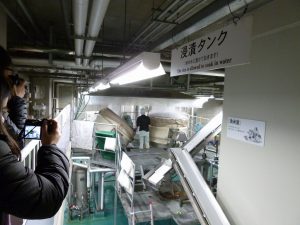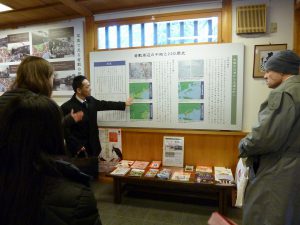 Sake brewing process at Fukuju Brewery in Kobe     Learning about the history of Kurashiki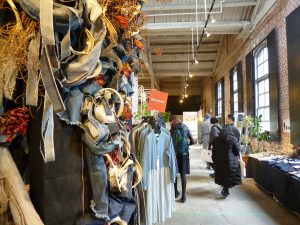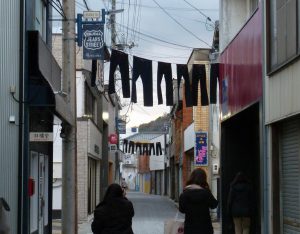 Denim on Life Japanese denim exhibition           Kojima Jeans Street
   and sales event at Kurashiki Ivy Square  
On the weekend, the group visited Okayama and Kyoto. In Okayama, they covered a Zen temple that accepts foreigners as apprentice monks and visited Korakuen, one of the "Three Great Gardens of Japan." In Kyoto, the journalists visited the temples of Kinkakuji, Ryoanji, and Kiyomizu, as well as learning about yudofu (a hot tofu dish) and experiencing tea ceremony.
  <Okayama(Okayama city)>   <Kyoto>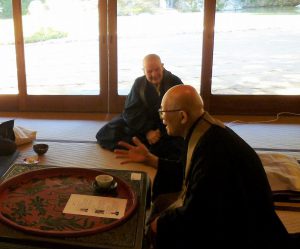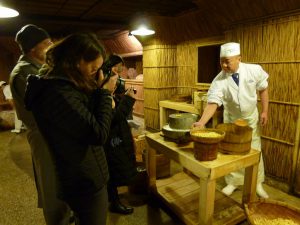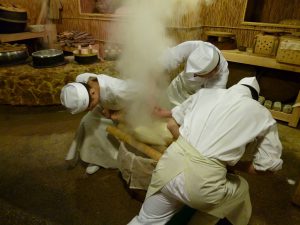 Sogenji, a Zen temple in Okayama        Traditional tofu-making at Okutan Kiyomizu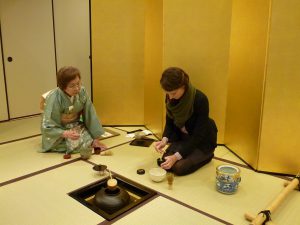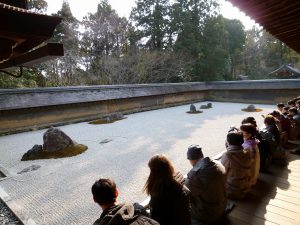 Tea ceremony in Kyoto                               Visiting Ryoanji
*Articles written based on this fellowship program can be read from the links below.
1.Japan on the global stage: The art and craft of ennobling a nation