Date : December 10, 2020
The Potential of Japanese Manga and Anime Shown by the Blockbuster Demon Slayer (Ms. Yuka Ijima, Assistant Professor, Faculty of Sociology, Daito Bunka University)
post date : 2020.11.26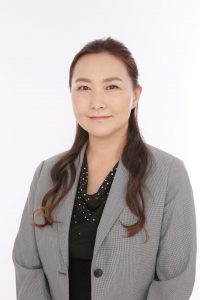 Despite the COVID-19 pandemic, the Demon Slayer: Kimetsu no Yaiba movie has been a huge success. On November 23, 39 days after opening, its box office sales reached 25.9 billion yen, the third-highest box office sales ever for any movie in Japan. Playing in 414 movie theaters across the country, it has been seen over 19.39 million times. Now showing overseas in countries and regions such as Taiwan and Singapore, the movie is planned to open in North America and elsewhere early next year. The series ran in a weekly manga magazine from February 2016 until May 2020, rapidly growing in popularity after the TV anime began in April 2019, and with total printings of the collected comic editions having passed 100 million in October this year, it is a social phenomenon.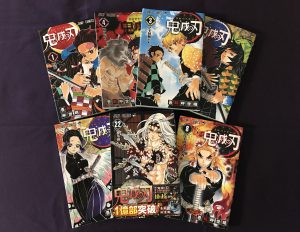 The FPCJ has invited manga and psychology researcher Ms. Yuka Ijima, Assistant Professor at Daito Bunka University and author of books such as How to Make Yourself Tougher the 'Demon Slayer' Way, to explain how this series became so popular across different generations, and discuss the potential and appeal of Japanese manga and anime. 
■Please note that you cannot physically attend this briefing, as it will be an online press briefing held as a Zoom webinar.

■Date: December 10 (Thu), 2020, 14:00-15:15 (Deadline for application: Noon, December 9)
■Briefer: Ms. Yuka Ijima, Assistant Professor, Faculty of Sociology, Daito Bunka University
■Language: Japanese, with consecutive English interpretation                                  
As in our standard press briefings, there will be a Q&A session at the end.
*In principle, questions will only be accepted from members of the foreign press.

■Members of the Foreign Press:
Please send any questions for the briefer or topics you are interested in to cp@fpcjpn.or.jp by 12:00 noon on December 9.  As there will only be a limited amount of time to ask questions during the briefing, we will collect questions and provide them to the briefer in advance.

Embassy representatives and FPCJ supporting members may also watch the briefing as observers (admission free).
■How to Apply: Please refer to either the email or fax we sent.
*We will not be accepting applications by email.