Date : December 14, 2020
How Will COVID-19 Affect Japan's Labor Market and Work Culture in 2021?
post date : 2020.12.01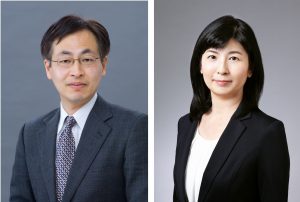 The COVID-19 pandemic has been having a severe impact on social and economic activity. The overall unemployment rate in Japan was 3.0% for both August and September—the first time it reached 3% since May 2017—and the unemployment rate for women aged 25 to 34 in particular that has notably worsened was 4.7% in August. Along with concerns that unemployment will continue to worsen, the possibility of increased inequality based on gender, age, and region has also been noted. How will the labor market change in 2021, and in what ways will people's working styles change?
The FPCJ has invited Dr. Hisashi Yamada, vice chairman of the Japan Research Institute (JRI), and Ms. Akiko Kojima, a specialist at the JRI's Center for the Strategy of Emergence, both leading experts on labor issues, to discuss the effects the pandemic will have on the future of Japan's labor market and what measures should be taken, as well as discussing changes to people's working styles and labor participation by women and middle-aged and elderly people.
■Please note that you cannot physically attend this briefing, as it will be an online press briefing held as a Zoom webinar. 


■Date: December 14 (Mon), 2020, 14:00-15:30 (Deadline for application: Noon, December 11)
■Briefer: 1. Dr. Hisashi Yamada, Vice Chairman, JRI
                2. Ms. Akiko Kojima, Specialist, Center for the Strategy of Emergence, JRI
■Language: Japanese, with consecutive English interpretation                                  
As in our standard press briefings, there will be a Q&A session at the end.
*In principle, questions will only be accepted from members of the foreign press.

■Members of the Foreign Press:
Please send any questions for the briefer or topics you are interested in to cp@fpcjpn.or.jp by 12:00 noon on December 11.  As there will only be a limited amount of time to ask questions during the briefing, we will collect questions and provide them to the briefer in advance.

Embassy representatives and FPCJ supporting members may also watch the briefing as observers (admission free).
■How to Apply: Please refer to either the email or fax we sent.
*We will not be accepting applications by email.