Date : June 24, 2020
Post-COVID-19 Geopolitics —Japan's Role in The Future of International Health Cooperation (Prof. Kayo Takuma, Professor, Graduate School of Law and Politics, Tokyo Metropolitan University)
post date : 2020.06.16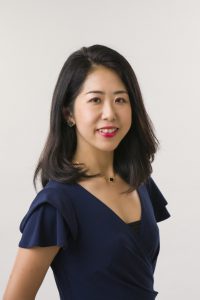 The global spread of COVID-19 has reinforced the importance of international health cooperation. However, the dispute between the U.S. and China over COVID-19, as well as actions by other countries, has also forced the international community to recognize the reality of the politicization of pandemic responses. With the World Health Organization and other frameworks for international health cooperation now at risk, what kind of system should the international community build for health cooperation? And with the U.S. and China continuing to face off with each other, what role should Japan play in this area?
The FPCJ has invited Prof. Kayo Takuma, a professor at the Graduate School of Law and Politics of Tokyo Metropolitan University, to hold an online briefing on this topic.
■Please note that you cannot physically attend this briefing, as it will be an online press briefing held as a Zoom webinar. 

■Date: June 24, 2020, 14:00-15:30 (Deadline for application: Noon, June 23)
■Briefer: Prof. Kayo Takuma, Professor, Graduate School of Law and Politics, Tokyo Metropolitan University
■Language: Japanese, with consecutive English interpretation                                  
■Deadline for application: Noon, June 23
Note: No reply will be sent confirming your application, but after applying an email will be sent before the day of the briefing with details on how to join the briefing.


As in our standard press briefings, there will be a Q&A session at the end.
*In principle, questions will only be accepted from members of the foreign press.

■Members of the Foreign Press:
Please send any questions for the briefer or topics you are interested in to cp@fpcjpn.or.jp by 12:00 noon on June 23.  As there will only be a limited amount of time to ask questions during the briefing, we will collect questions and provide them to the briefer in advance.

Embassy representatives and FPCJ supporting members may also watch the briefing as observers (admission free).