Date : April 16, 2021
Will Japan Close the Gap in Digital Transformation?ーDuty and Responsibility (Dr. Jun Murai, Professor, Keio University)
post date : 2021.03.29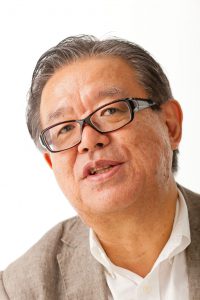 The COVID-19 pandemic caused a rapid increase in awareness of digitalization throughout society as a whole, with remote work becoming more common and classes being held online, but it also clearly demonstrated how far behind Japan is in digitalization. What type of society will Japan aim to become in the future, and how will digitalization be moved forward? What will be the key to successful digitalization? How can Japan make up for how far behind it has fallen in digital transformation (DX), a challenge which is now being dealt with across the world?
The FPCJ has invited Dr. Jun Murai, a professor at Keio University and Special Advisor to the Cabinet on Digital Policy for the Suga Cabinet, to discuss this topic.
■Please note that you cannot physically attend this briefing, as it will be an online press briefing held as a Zoom webinar. 


■Date: April 16 (Fri), 2021, 15:30-17:00 (Deadline for application: Noon, April 15)
■Briefer: Dr. Jun Murai, Professor, Keio University
■Language: Japanese, with consecutive English interpretation               
As in our standard press briefings, there will be a Q&A session at the end.
*In principle, questions will only be accepted from members of the foreign press.

■Members of the Foreign Press:
Since there will only be a limited time for Q&A, please include the questions you would like to ask the briefer with your application or please send questions to cp@fpcjpn.or.jp (Deadline for questions: Noon, March 15). For questions which multiple people submitted, the moderator will ask the question.

Embassy representatives and FPCJ supporting members may also watch the briefing as observers (admission free).
■How to Apply: Please refer to either the email or fax we sent.
*We will not be accepting applications by email.