Akita Prefecture: Where foreign tourists have become addicted to our Farm Inns!
post date : 2015.10.26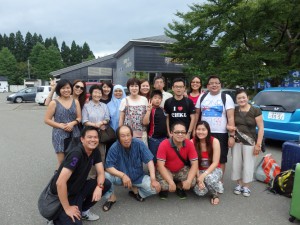 In the heart of Akita's vast, natural land, places called "Farm Inns", where one can interactively experience the various daily lives of farmers on an actual farm, have begun rising up throughout the area. Surrounded by nature's beauty, whether you are joining in or merely visiting, tourists from overseas are becoming one with the family as they stay at these farm inns and let their hearts become one with the atmosphere.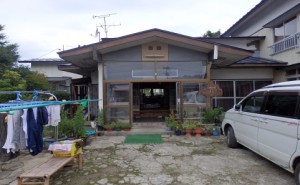 Farm inns are convenient for their ability to give people the chance to learn and practice the skills necessary to farm. As such, Japanese students often travel to them on school trips. It's also become a valuable commodity for tourism, as foreign tourists have raved that "These are just things you can't experience in daily life!"
These farm inns are not only helpful as a tool for tourism, but they also have become what it takes to improve promoting Akita's presence as a whole.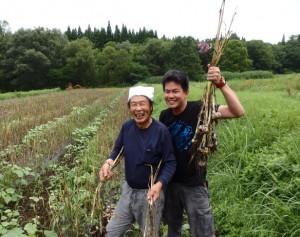 Each farm inn is unique. Although generalized as farms, each one has its own style of entertaining guests, such as through cultivating rice and vegetables, attending to dairy cows, or tending to flowers. (By the way, the farm inn that I stayed at started off in the morning by serving raw garlic, then catching my own fish to eat, followed by taking care of cows…)
The pinnacle of these trips, however, is being able to feel the essence of the country and experience new things. This idea has possibly taken a strong hold on the hearts of foreign tourists through these farm inns. Additionally, another strong characteristic of these inns are the strong uniqueness of the people that run it. These couples connect with guests to make them feel like another part of the family. You'll be helping out throughout the farm and fed until you simply can't anymore…
However, underneath all of that is a deep love for their work. (This is proven by the sadness guests feel when they have to say goodbye. They can only do as much as shed a few tears.) Tourists that have already felt the love of these farmers under their skin have now decided to share the feelings by brining others along next time.
Akita is now becoming more influential in bringing in foreign guests to the heart of East Asia. In order to improve the presence of the prefecture, Akita has begun promoting on various channels and through other means to show the charm it has to offer to tourists. The centerpiece of this promotion is becoming these farm inns.
■Contact Info: Akita Prefecture's Department of Tourism, Culture and SportsTourism Promotion Division, Head of Promoting Tourist Acquisition Tel: 018-860-2265