Front-line Cool Biz: Fashion contributing to Ecology and Power-saving (August 17, 2011)
post date : 2011.08.17
【Watch Japan Now vol.2/FPCJ】
August 17, 2011
Front-line Cool Biz: Fashion contributing to Ecology and Power-saving
The Ministry of the Environment took the initiative in starting a "Cool Biz" campaign in 2005 as part of Japan's measures against global warming. Japan is faced with the worst-ever electricity shortage this year because of the Great East Japan Earthquake that occurred in March. The great necessity for electricity saving now requires Japanese people to take one step further from the conventional idea of "leading a comfortable life with the room temperature even at 28°C. Various efforts being made include: making official cool biz less casual; corporate-version of "summer time" bringing working hours forward; and encouragement to take longer vacations.
Summer days have arrived earlier than usual this year. Various new commodities and suggestions have been made for a cooler and more comfortable life, in the hope of beating the heat.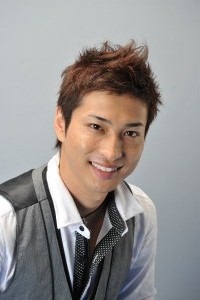 The Men's Hairdressing Federation of Japan has suggested "power-saving hair styles to meet electric energy". It has come up with a short-cut style that can be fixed without a dryer after shampooing and "cool biz hair" that is intended to make you feel cooler by cutting hair one centimeter shorter than usual. These suggestions have been favorably valued as they can contribute to ecology, we understand.
Storng and wrinkle-resistant "washable suits," which can be kept clean by washing frequently at home in a washing machine or a shower, are attracting attention from sales persons and other business people who wear a business suit even in the hot summer. A menswear chain says that the washable suits are selling better than last year as they can save customers money and time spent on dry cleaning. Some suits have a lining made of recyclable polyester and have an eco-friendly finish.
Changes have also appeared in women's hot-selling goods after the Great East Japan Earthquake; flat or low-heeled shoes, which are easier to walk in and put less strain on the feet than high-heeled shoes, and pants rather than skirts, are selling well. Sales people gather that this is because many women were forced to walk a long way home by the transportation disorder caused by the earthquake.
Fashion is said to reflect the times. It seems that the great earthquake has greatly changed the fashion consciousness of city dwellers in Japan, from simple ecological fashion to more active and practicable styles. 
*Photo credit: The Men's Hairdressing Federation of Japan
(Copyright 2011 Foreign Press Center/Japan)