POLA has been supporting the lifestyle for women to shine, since its establishment 85 years ago.
post date : 2014.11.06
Against the backdrop of decreasing birthrate and productive population, women are expected to step forward in the Japanese society. In order to do so, Japanese women need diversity in work styles to accommodate their personal life events, such as marriage, having children and raising them.
POLA of the POLA ORBIS Group was founded in 1929 and the Company just celebrated its 85th anniversary last September. The origin of POLA is the hand cream that Shinobu Suzuki, the founder, created for his wife. Her hands were rough because of the hard work, and Shinobu wanted to treat her hands by creating a homemade hand cream. Shinobu decided to expand this creation into a business, and began to sell the cream door to door. His philosophy was to "hand deliver the best product and teach the best care method suited for each customer". Since then, POLA has been expanding its business nationwide. In 2005, the Company rolled out a new sales channel, "POLA THE BEAUTY" stores which combines the strengths of conventional door-to-door sales and esthetic salons. Today, there are 612 "POLA THE BEAUTY" stores in Japan.
POLA provides job opportunities as POLA Ladies for women to participate in the workforce. We would like to introduce some of the examples of how POLA has been supporting Japanese women to shine in the society.
It was 1937, 8 years after the foundation of POLA, when the very first POLA Lady joined POLA. At that time, it was unusual for women to work as a sales person, but she saw the recruiting flyer at the entrance of Kyoto branch and decided to take her chance. Today, we have approximately 150,000 POLA ladies in Japan. About 60% of them are in their 20s to 40s and work as professional estheticians. By increasing their sales, POLA Ladies can climb up the ladder and become store owners. Also, there is no retirement age for POLA Ladies. Thus, there are approximately 5,000 POLA Ladies in their 80s, 600 POLA Ladies in their 90s. Some of these POLA Ladies have been working for over 50 years.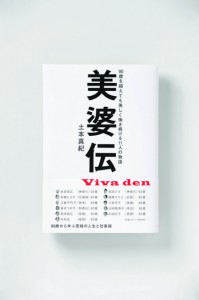 Recently, a book called "Viva Den" written by Maki Tsuchimoto was published from KODANSHA. This book introduces 11 beautiful POLA Ladies who are in their 90s and yet still active as sales persons for POLA. "Viva" in the title stands for "VIVA!" in Italian and means "beautiful senior adult" in Japanese.
Here is an episode of Shinobu Iwata (born in April 1920, age 92 at the time of the interview) from the book. She shared her passion to stay and feel beautiful no matter how old she is.
"My husband passed away on my 22nd birthday. I thought that was not a coincidence, and felt a special connection with him. I thought he was my destined soul mate, even we only had 7 months together. I decided not to marry anyone else after I lost him. The reason I started working as a POLA Lady was that I wanted to stay looking beautiful and young. Because I was worried that my husband will not recognize me in heaven if I look like an old lady. My older sister introduced me to the job at POLA when I was 39 years old. I thought, 'what a wonderful job! I can use cosmetic products as much as I want and keep my beauty.' It has been 70 years since my husband passed away, but I have never cheated on him. You must think I'm silly."
In addition, POLA began "AAA (Anti-Aging-Alliance)" project in January 2011. This project supports rich lifestyles of women who "build self-confidence by continuing to challenge oneself regardless of age."
Should you have any questions, please contact;
POLA ORBIS HOLDINGS INC.
Corporate Communications Div.
Public Relations
TSUKASA ITO 
Telephone 03-3563-5540
E-mail t-itou@po-holdings.co.jp
Note: Please visit our website for more information on POLA ORBIS HOLDINGS.