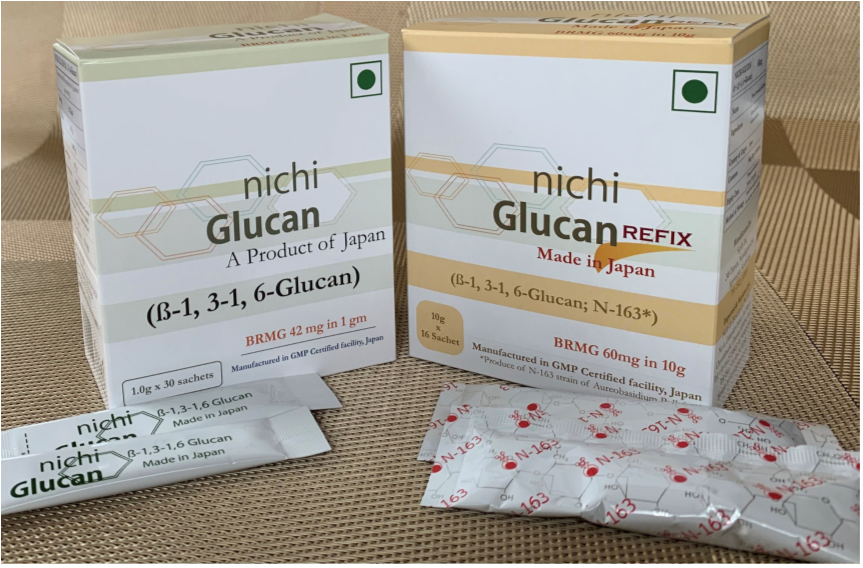 Tackling long COVID-19, with safety proven Japanese Beta Glucans; The first clinical report in the world.
2021.10.07
Tokyo, 30, September 2021; Covid-19 related deaths have been mainly reported due to cytokine storm driven respiratory failure or blood clotting disruption related organ failure or damage and ensuing long Covid-19 affects quality of life to significant percentage of patients after recovery. In a clinical study in Covid-19 patients, using two novel variants of Beta glucans produced in Japan, clinicians in India have reported that serious adverse event related biomarkers such as IL-6 and D-Dimer could be controlled better for a longer duration in those who consumed Beta glucans. This study could probably be the first such report of Beta glucan food supplements yielding benefits in Covid-19 patients in the world.

Encouraging outcome of the clinical study has been published in the Biomedicine and Pharmacotherapy journal by Elsevier: (https://www.sciencedirect.com/science/article/pii/S0753332221010271).

According to Dr Raghavan, first author of the publication, the AFO-202 strain of Aureobasidium Pullulans produced Beta glucan is able to enhance the immune system while the N-163 strain produced Beta glucan could efficiently modulate the immune system to avoid any catastrophe.

This safety proven Beta glucans with more than twenty years in Japanese market as a food supplement, might help Long COVID-19 also, concludes the study.

[Contact]
GN Corporation Co Ltd
info@gncorporation.com