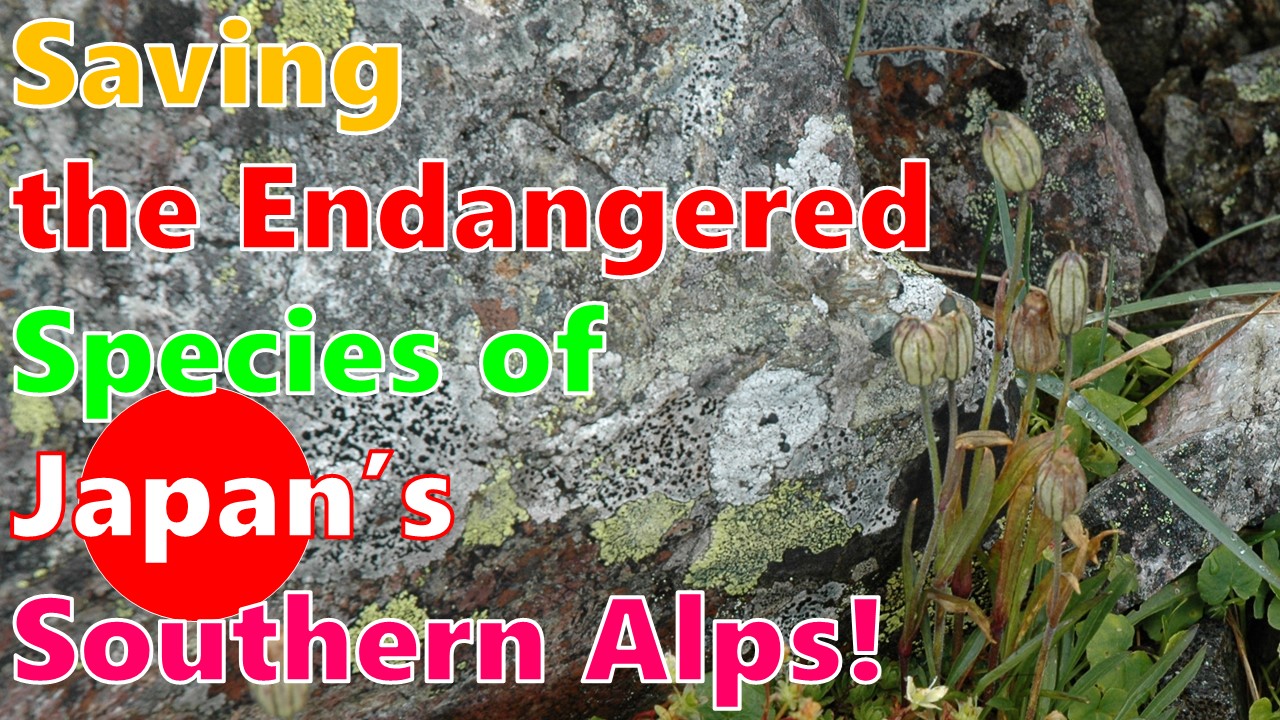 Japanese high school students' attempt in seed breeding of an endangered plant!
2021.02.16
This is the Wildlife Conservation Division of the Shizuoka Prefectural Office in Japan.

Apetalous Catchfly(Silene Uralensis) is an endangered species widely distributed in Shizuoka Prefecture, Japan. It spread from the Arctic Circle during the Ice Age 20,000 years ago.

It is estimated that there are only less than 50 that exist within Shizuoka due to illegal uprooting (less than 200 in the entire Southern Alps).

Since the population has decreased significantly, it is classified as "IA Critically Endangered" on the Red List, the compilation of endangered wildlife species of Japan and strict regulations are enforced in its collection and destruction.

In order to save this precious plant from risk of extinction, Shizuoka Prefectural Iwata Agricultural High School was commissioned by the Governor of Shizuoka Prefecture to be a "Fuji no Kuni Biodiversity Regional Strategy Promotion Partner" to work on seed breeding in collaboration with Shizuoka Prefecture.

For the first time in Japan, we succeeded in germinating from frozen seeds using the Apetalous Catchfly seeds that were allowed to be collected in 2014 and 2015 for cryopreservation.

Let's watch a recap of the challenges faced by the high school students!

We will continue to explore the Southern Alps and showcase its thriving and diverse nature.
You can watch the video on YouTube.


[Contacts]
The Wildlife Conservation Division of the Shizuoka Prefectural Office in Japan
Tel: 054-221-3498
Email: shizenhogo@pref.shizuoka.lg.jp