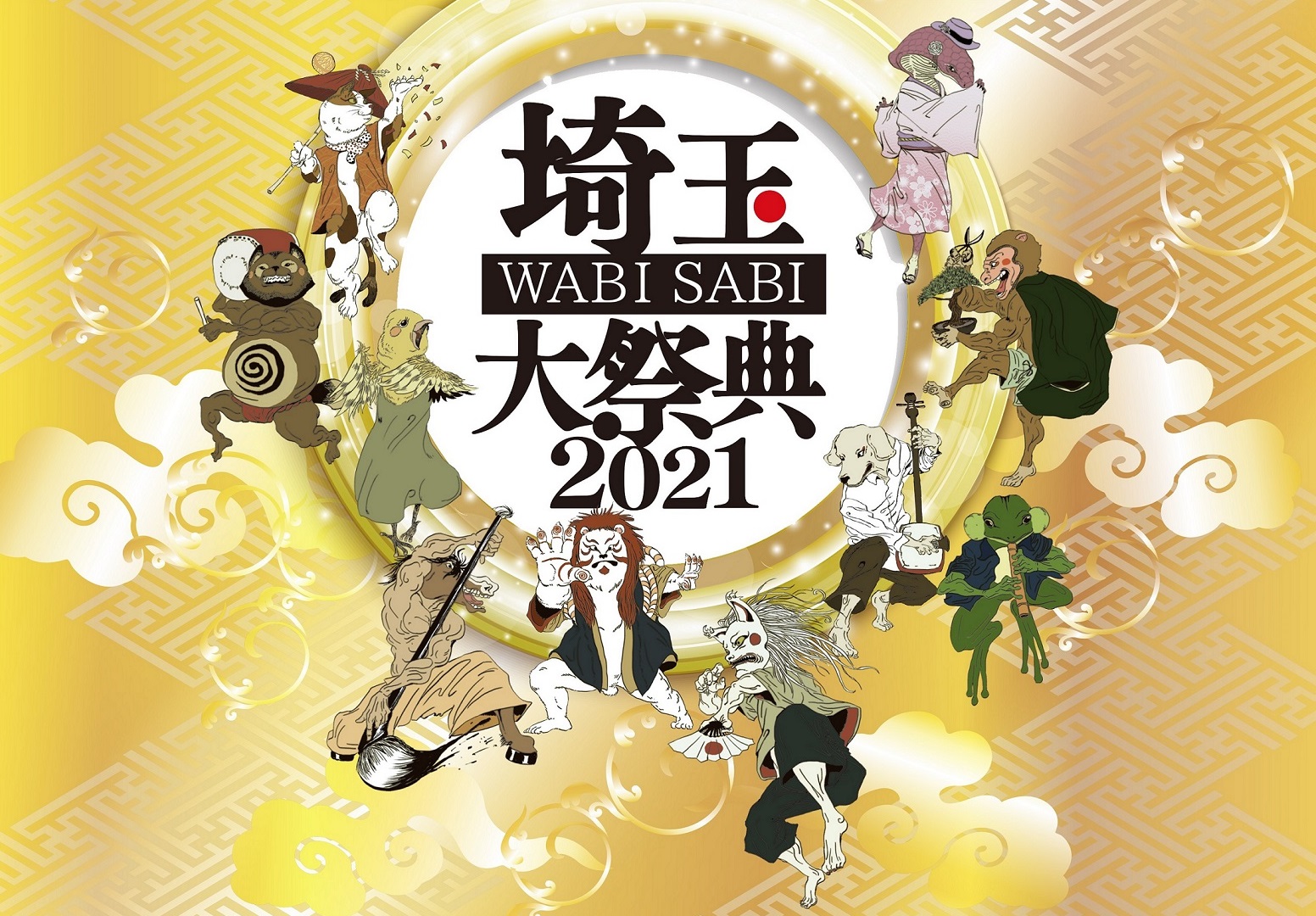 11/20, 21 Saitama WABI SABI Festival 2021
2021.11.12
In Saitama Prefecture located just north of Tokyo, traditional culture such as bonsai and kimono continue to flourish. The Saitama WABI SABI Festival 2021 offers the opportunity to experience these elements of Japanese culture from Saitama. The stage events will be recorded and uploaded into an archive, so you can enjoy watching in person or from overseas.

【Overview】
Event: Saitama WABI SABI Festival 2021
Time and Date:  2021.11.20 (Sat) 10:00a.m.-7:00p.m.
                        2021.11.21 (Sun) 10:00a.m.-4:00p.m.
Venue: Ōmiya Park (Takahanacho 4, Ōmiya Ward, Saitama City)
Access: 20-minute walk from JR Ōmiya Station East Exit, 10-minute walk from Ōmiya-Kōen Station
             or Kita-Ōmiya Station via the Tōbu Urban Park Line
Entrance Fee: Free
Organizer: Saitama Prefecture
URL: https://www.saitama-wabisabi.jp/


【Stage Events】
More than 20 performances will take place across two stages.

Bonsai are renowned across the world. Saitama Prefecture is famous for its production of bonsai, and many bonsai artists call Saitama their home. Among these bonsai artists are Kaori Yamada, who will host a bonsai talk show as part of the event, and Masashi Hirao, who will hold a bonsai-making performance.

Due to the effects of the New Coronavirus (COVID-19), many festivals throughout the prefecture have been canceled, and there have been fewer chances for traditional performances such as the lion dance, hayashi orchestra, and kagura.

At this WABI SABI Festival, eight traditional performance arts troupes will gather together to hold performances that you would normally have to travel to see.

Other Events:
Traditional Japanese instrumental performances (including koto, bamboo flute, and shamisen), kimono, calligraphy, Japanese swords panel discussion, Japanese traditional dance with string quartet accompaniment, and more.


【Workshops】
At the WABI SABI Festival, not only can you see traditional Japanese culture firsthand, but you can also experience it for yourself.

About thirty workshops will be offered as part of the event, and you can attend the ones that interest you most! The workshops will include bonsai, traditional Japanese instruments, Japanese swords (admiration, polishing, name engraving), and Japanese armor. (Fees apply for some workshops.)

Japanese Swords Workshop
In this workshop exclusive to the WABI SABI Festival, not only can you admire the swords, but you can also appreciate their weight and beauty as you hold them, and even learn the arts of polishing and name engraving.
Application: You must apply ahead of time (before November 19 1:00p.m.)
Fee: 3,000 yen
Participants: Junior high school students and older

*Those who wish to participate, please read over the precautions on the website below.
https://www.saitama-wabisabi.jp 

【Contact】
Cultural Promotion and Development Group
Cultural Affairs Division
Department of Public Services
Saitama Prefectural Government
Email: a2875-01@pref.saitama.lg.jp