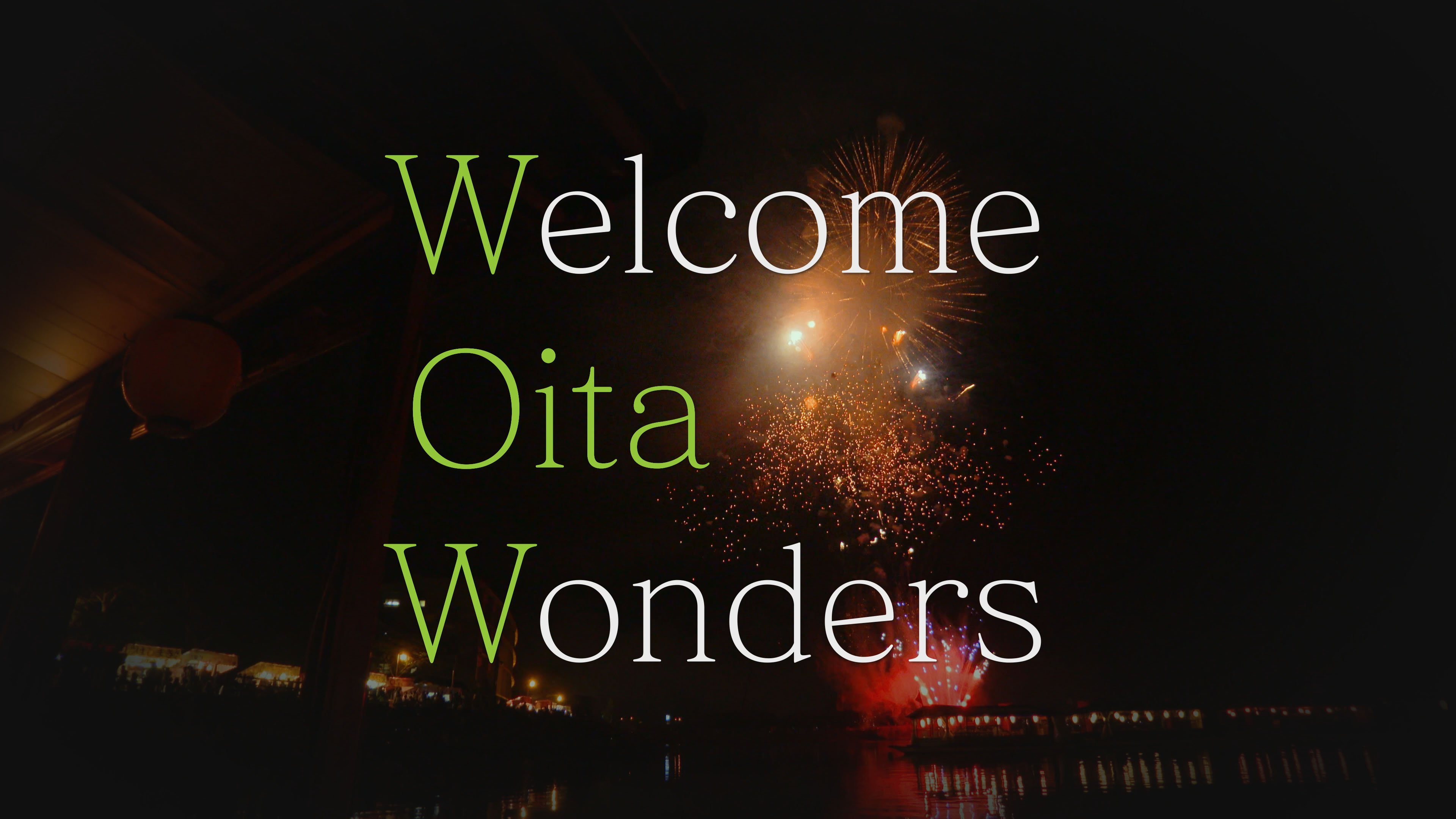 Information Exchange with Embassy Staff Members Ahead of 2019 Rugby World Cup
2018.11.07
Time and Date: 18:30–19:30, Thursday, November 8, 2018
Place: Oita Prefectural Government Tokyo Office, Kenjinkai Hall
Oita Prefecture is located in Japan's "gateway to Asia," northeast Kyushu, and is an attractive region blessed with plentiful tourism resources. Even with Japan as a whole being famous for its hot springs, Oita is known as the No. 1 hot springs prefecture in Japan, with the most spring sources and highest flow volume in the country.
Last year, 7.35 million people stayed overnight in Oita, of which 1.39 million came from overseas. This makes Oita Prefecture the 12th most popular prefecture in Japan for foreign tourists to stay overnight, and its year-over-year increase of 67.7% was the highest in Japan.
With the 2019 Rugby World Cup and 2020 Tokyo Olympics and Paralympics approaching, it is hoped that even more overseas visitors will come to Oita.
In preparation for the Rugby World Cup next year, Oita Prefecture would like to invite the embassy staff of countries which will have games at the venue in Oita (Australia, England, France, New Zealand, and Wales) to exchange information and ideas on welcoming fans from overseas, and tourism information such as activities held during the World Cup.
Time and Date: 18:30–19:30, Thursday, November 8, 2018
Place: Oita Prefectural Government Tokyo Office, Kenjinkai Hall
(6F, Hulic Nishi Ginza Building, 2-2-2 Ginza, Chuo, Tokyo)
On the day of the event, we will also show the Welcome Oita Wonders promotional video, which introduces the appeal of Oita Prefecture along with beautiful visuals. Based around the theme of "different trips with WOW," the 4K video shows Oita Prefecture's unique tourism resources, culture and natural scenery. This impressive video surprises and moves viewers, increasing their interest in coming to Oita Prefecture.
Starting with the dynamic view of nature from Kokonoe "Yume" Grand Suspension Bridge, Japan's highest pedestrian-only bridge, the video draws viewers in with the spray of water in gorges and from waterfalls, and the brilliant pink of the Kyushu azalea.
With clear blue hot springs and sand baths, there are a variety of different hot springs, and one popular spot are the "Hell" hot springs with temperatures from 70 to over 90 degrees Celsius. Watch for the
Chinoike Jigoku( Blood Pond Hell) with its beautiful boiling red.
Oita Prefecture also has plenty of food from both land and sea, including Jigoku-mushi steamed cooking using the geothermal heat of the hot springs, chicken tempura, oysters, and pufferfish.
Local culture such as the Himeshima Kitsune Odori (fox dance) and Hita Gion Festival, and traditional crafts such as delicate Onta-yaki Pottery and Takezaiku Bamboo Weaving. Please watch the colorful surprises of Oita.
[Questions about this event or Oita Prefecture]
Hirakawa/Hirota, Oita Prefectural Government Tokyo Office
Tel: 03-6228-8770