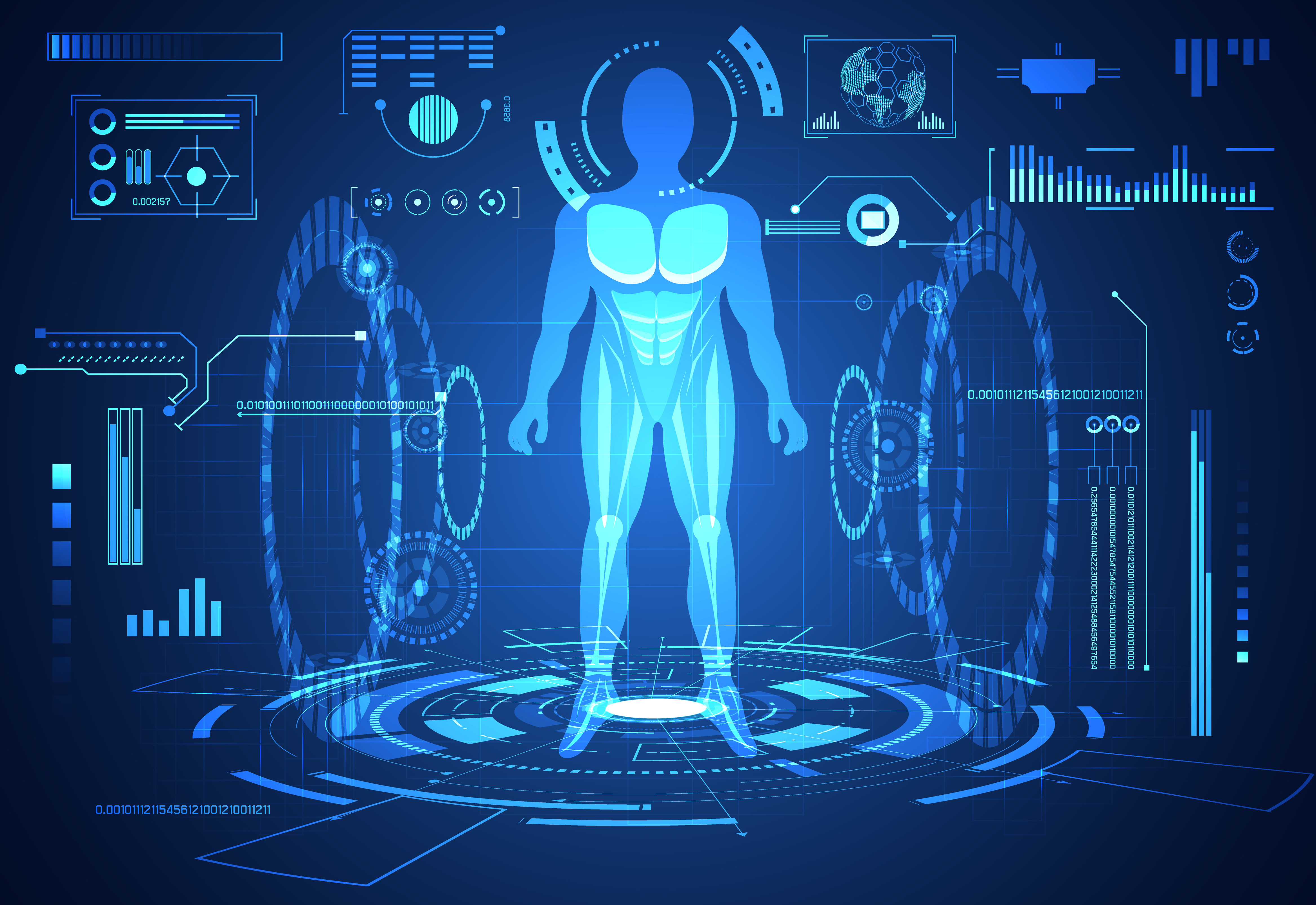 Press briefing on the Development of 3 Solutions for New Human Augmentation Technology (Oct. 13 (Thu)14:00-/*Demo experience available at the venue) 
2022.10.04
KYOCERA Corporation Press briefing:
Development of Three Solutions for New Human Augmentation Technology
October 13th, (THUR)14:00~ 
*Demonstration experience available at the venue.
Human augmentation uses advanced artificial intelligence (AI) and other technologies to enable new experiences and skills by complementing and improving human abilities.
Research and development is being conducted worldwide, and the market is expected to grow at a compound annual growth rate of 18.8% from 2021 to 2027, reaching US $385.9 billion by 2027.
Particularly, in Japan, research and development of human augmentation technology are flourishing against the backdrop of the spread of new work styles such as teleworking, the declining birthrate and aging population, and a shrinking workforce.
Kyocera has developed three solutions to enhance human perception, cognition, and motor skills while improving human presence and interaction. It is expected to benefit multiple fields, from the healthcare and medical sectors to entertainment and manufacturing.
-----------------------------------------------------------------------------------------------------------------------------
■System1:Motor skill Augmentation
Promoting optimal posture and walking for wellness
Using wearable sensors installed by Kyocera's AI technology monitors the user's walk and provides coaching instructions to improve posture and stride.
■System2:Presence Augmentation
Enhancing remote interaction with in-office co-workers
Persons who work remotely can be represented by Kyocera's devise placed in the office, enabling more natural visual and audio communication with others.
■System3:Perception and Cognition Augmentation
Auditory environment monitoring device enables audio playback
The device monitors a person's surroundings, enabling them to instantly play back a missed cue, such as a train or flight announcement. The device supports attention and memory enhancement and can help reduce stress.
-----------------------------------------------------------------------------------------------------------------------------
This briefing session will be held in person where participants can experience demonstrations of all three items at the venue and in an online using the zoom web conferencing system.
■Date and time: Thursday, October 13, 2022 14:00 (zoom will be accessible at 13:50)

          14:00~14:40:Presentation on three solutions of Human Augmentation technology
          14:40~15:00:Q & A Session
          15:00~     :Demonstration experience, exhibition photography, etc.
                *In person ONLY
■Location: In Person:Vision Center, Tokyo Station, 7th Floor, 707
                 (Access https://www.visioncenter.jp/tokyo/ekimae/access/)
       Online Livestream:zoom webinar
■Details: Development of Three Solutions for New Human Augmentation Technology
■Speakers: Atsushi Yokoyama
     KYOCERA Corp., Future Design Research Laboratory, Corporate R&D Group, General Manager etc.
■Invitation: Kyoto Keizai Press Club, Osaka Machinery Press Club, Foreign Press Center Registered Foreign 
 Correspondents, etc.
■Note:
- A press release will be issued at the same time as this briefing.
- Please note that this briefing will be attended by both domestic and foreign journalists, and that Japanese/English consecutive interpretation will be provided.
-Embassy representatives may also attend the briefing as observers (admission free).
■Application:  Please refer to the email sent by FPCJ. 
■Contacts
- About application: Foreign Press Center Japan (E-mail: sc@fpcjpn.or.jp  Tel: 03-3501-5251)
- Others: KYOCERA Corp. (Miho Suzuki) (E-mail:kyocera.mpr@gp.kyocera.jp  Tel:075-604-3416)
Photo: abstract technology ui futuristic concept human
hud interface hologram elements of digital data chart, communication, computing and circle percent vitality innovation on hi tech future background