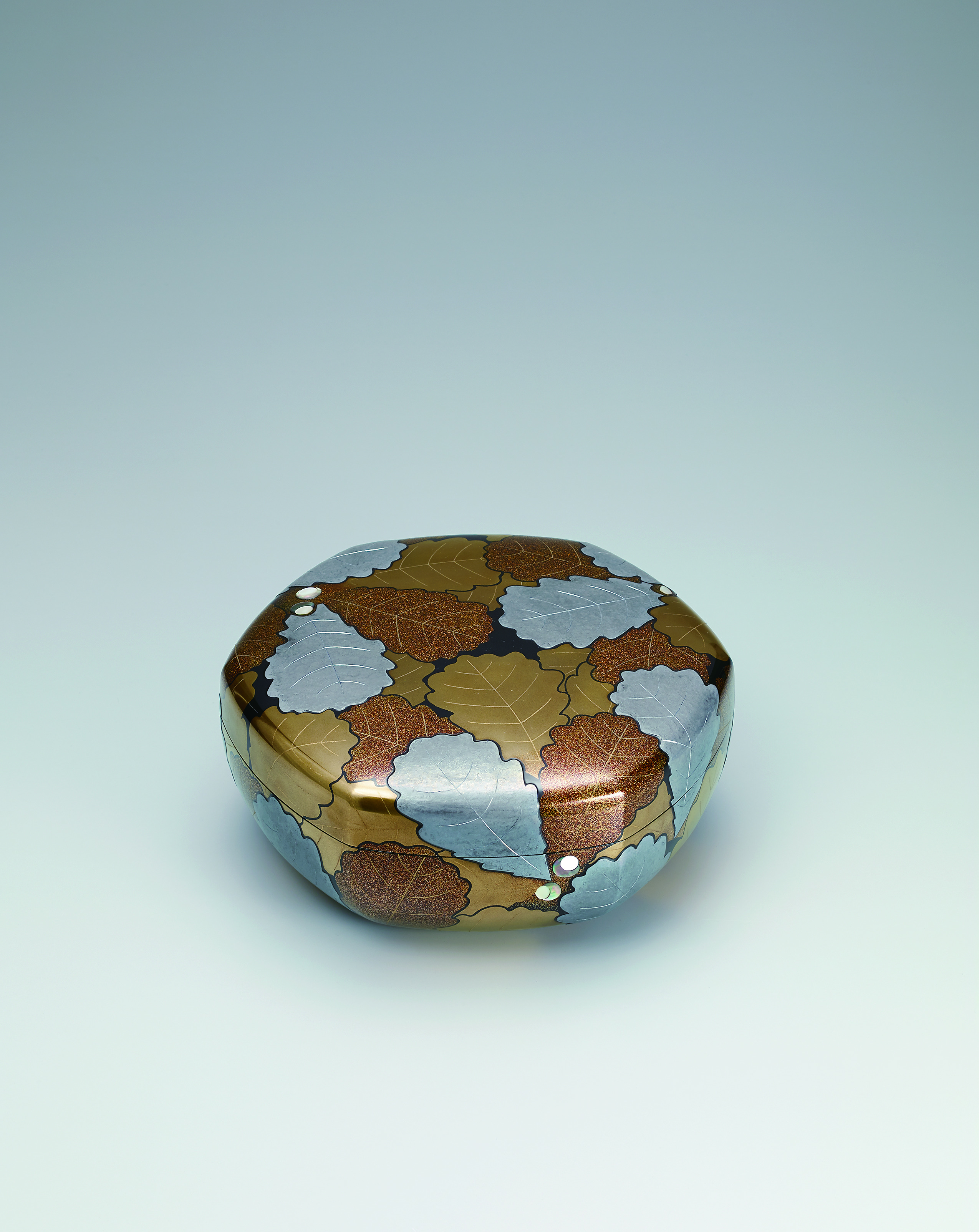 Kōgei 2020: The Art of Crafting Beauty from Nature
Kōgei 2020: The Art of Crafting Beauty from Nature – Private View – Sunday, September 20, 2020
2020.09.02
Press release
PDF ver.

The Agency for Cultural Affairs, Japan Arts Council, Tokyo National Museum, and the Yomiuri Shimbun are pleased to announce the "Kōgei 2020: The Art of Crafting Beauty from Nature". The exhibition will be supported by the Japanese Government as part of Japan Cultural Expo, and will be held at the Hyokeikan gallery of Tokyo National Museum from September 21 to November 15, 2020.


Prior to the opening of this special exhibition, media are invited to attend a private view. We are delighted to invite you to experience the exhibition ahead of its opening to the public.


The exhibition will present masterpiece Kōgei (Japanese craft art) by 82 contemporary artists from across the generations, all themed around Japan's unique connection with nature and beauty. The exhibit will feature traditional Japanese kōgei, ceramics, dyeing, Urushi lacquering, metalwork, wood and bamboo crafts, traditional Japanese dolls, cloisonné, glass, and Kirikane. Some of the artists featured are highly regarded worldwide and designated by Japan as Living National Treasures whose artworks are considered Important Tangible Cultural Property. Others showcased include members from The Japan Art Academy, mid-level artists, and younger creators of the next generation.


The configuration of the venue was curated by one of Japan's leading architects, Ito Toyo, who has created a sophisticated exhibition space themed around the splendor and spirit of nature.


<Date and Venue>
- Date: 10:00-11:30AM* on Sunday, September 20, 2020
*Please enter between 10:00-11:00AM.
- Venue: Hyokeikan, Tokyo National Museum
(Address: 13-9 Ueno Park, Taito-ku, Tokyo)
- Access: 10 mins. walk from JR Ueno Station (Park Exit) and JR Uguisudani Station (South Exit); 15 mins. walk from Tokyo Metro's Ueno Station and Nezu Station; 15 mins. walk from Keisei Ueno Station
Please enter the venue from the West Gate and present your confirmation form, which will be sent to you upon registering for the preview event.


================================


If you would like to attend the private view please reply to kogei2020@ypcpr.com by 5PM on Thursday, September 17, with the following details:
- Company/Media outlet name:
- Your name*:
*Number of attendees is limited to two per media. Please include the name and email address of all attendees.
- Contact details (address, phone, FAX, and email):
- Device(s) to be used for video/photography (please select from below):
Still camera / shoulder mount ENG camcorder / handheld camcorder / smartphone
Please note:
- Please note that the details of the private view may change without notice due to various circumstances.
- Please follow the guidance on filming/photography, which will be handed out at the venue. Should you require details in advance, please feel free to contact the PR office.
- Please refrain from visiting by car.


================================


<Requirements for Media Attendance>
- Number of attendees is limited to two per media outlet.
- Advance register is required, with a maximum number of 100 attendees on a first-come, first-served basis. Entry will not be allowed without advanced registration.
- Registration may close before the deadline if the number of attendees reach capacity.
- Please present your confirmation form at the venue on the day.
- Doors will be closed at 11:00AM for the private view, and no entry will be permitted after this time. The private view will be closed at 11:30AM. We therefore recommend everyone to arrive in good time.
- If the venue is crowded, we may ask you to wait to enter the exhibition space.
- If you require additional lighting for video recording, please do not light the artwork directly. Please also use heat-absorbing and UV filters, and limit to 20 seconds when using lighting. Strobe lighting is permitted.
- Please mind the exhibits, exhibition cases, and other visitors when using tripods and footstools, and follow the instructions of the staff.
- Please use pencils inside the exhibition room in order to protect the artworks. Mechanical pencils are prohibited.
- There will be no curators nor audio guides to explain the exhibits. Please contact the PR office if you wish to interview a curator.
- There will be no private view at the opening ceremony and post-ceremony.
<Precautions on Measures for COVID-19>
- Please do not visit if you have symptoms such as fever and cough.
- Please do not visit if you have traveled to countries and regions in the past two weeks where the virus has been spreading.
- Body temperature will be measured upon your arrival. We may ask you not to enter if temperature of 37.5C and above is confirmed.
- Face coverings are required for all visitors and staff.
- Please wash your hands and use alcohol-based sanitizers regularly.
- Please maintain a 2-meter distance from other visitors.
- Please refrain from talking inside the exhibition room.
- Please do not touch the exhibits, exhibition cases, other equipment, and walls.
- If the venue is busy we may ask you to leave in the order that you arrived. This is to avoid the "Three Cs" (closed spaces, crowded places, and close-contact settings) at the exhibition room.

Information will be updated on the official website of Tokyo National Museum if any cases of COVID-19 are confirmed at the museum. Please check the website regularly and contact your local government if appropriate.



For further details please contact Ms.Oyama, Ms.Ikebukuro, and Ms.Izumi at the Craftwork 2020 PR Office (c/o Youth Planning Center ).
TEL: 03-3406-3419(Japanese only) / FAX: 03-3499-0958 / E-mail: kogei2020@ypcpr.com