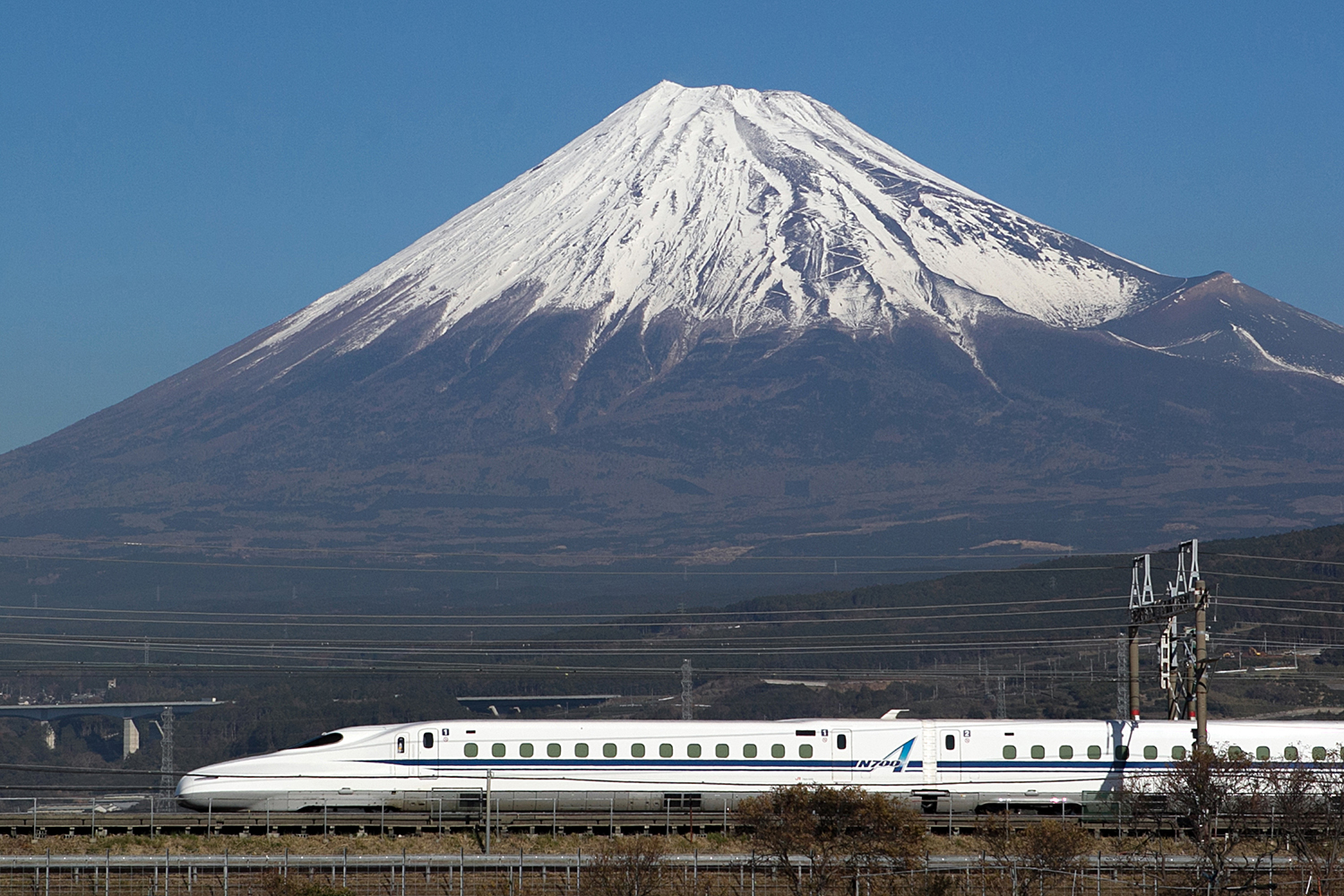 JR Central Announces "Tokaido Sanyo Shinkansen Reservation App"
2017.11.06
A must-have free app for leisure and business travels to Japan!
JR Central and JR West released a new free smartphone app, the Tokaido Sanyo Shinkansen Reservation App through which users may purchase tickets for the Tokaido Sanyo bullet train line, Japan's main artery connecting Tokyo, Mt. Fuji, Nagoya, Kyoto, Osaka, Hiroshima, Hakata and other destinations.
Please download: https://smart-ex.jp/en/lp/app/ 

For travelers and businesspeople visiting Japan, the Shinkansen offers high speed and convenience. Trains run frequently and on time. Seating is readily available, and travel is comfortable, safe and enjoyable. The Shinkansen is an efficient and reliable choice for long distances as well as short day trips.
Of course, Shinkansen tickets may be purchased at station ticket offices in Japan. But, this new app makes it easy and simple to book and buy tickets from countries outside of Japan. Moreover, you may change your booking as many times as you like without any additional charge. This app is a must-have for anyone doing business or traveling in Japan.
*Service available in English.
Download URLs (free to download and use) 
Android: https://play.google.com/store/apps/details?id=jp.co.jr_central.exreserve.or 

iOS: https://itunes.apple.com/us/app/id1253336330?l=en&ls=1&mt=8
See also the website for more details.
Features
・Book seats and purchase tickets
Beginning one month prior to departure
Both inside and outside Japan
・Change reservations
Without charge
As many times as you like
Up to four minutes before departure
・Receive tickets
Use the credit card that you paid with to collect your tickets easily and quickly at ticket machines in Tokaido Sanyo Shinkansen stations
・No train restrictions
Tickets may be booked and purchased for all Tokaido Sanyo line trains, including the fastest NOZOMI, with up to 10 departures per hour during peak times.
Countries and regions
The app service is provided in the United States, Australia, Singapore and Hong Kong (as of November 2017).
*Credit cards
Visa, Mastercard, JCB, American Express and Diners Club cards are accepted.
About JR Central
JR Central was founded and began operating in April 1987 after division and privatization of the Japanese National Railways. The core of JR Central's business is the Tokaido Shinkansen running between Tokyo and Osaka.
http://english.jr-central.co.jp/company/company/about/outline.html
Contact
JR Central, Public Relations Department  Tel. +81-3-6711-9730