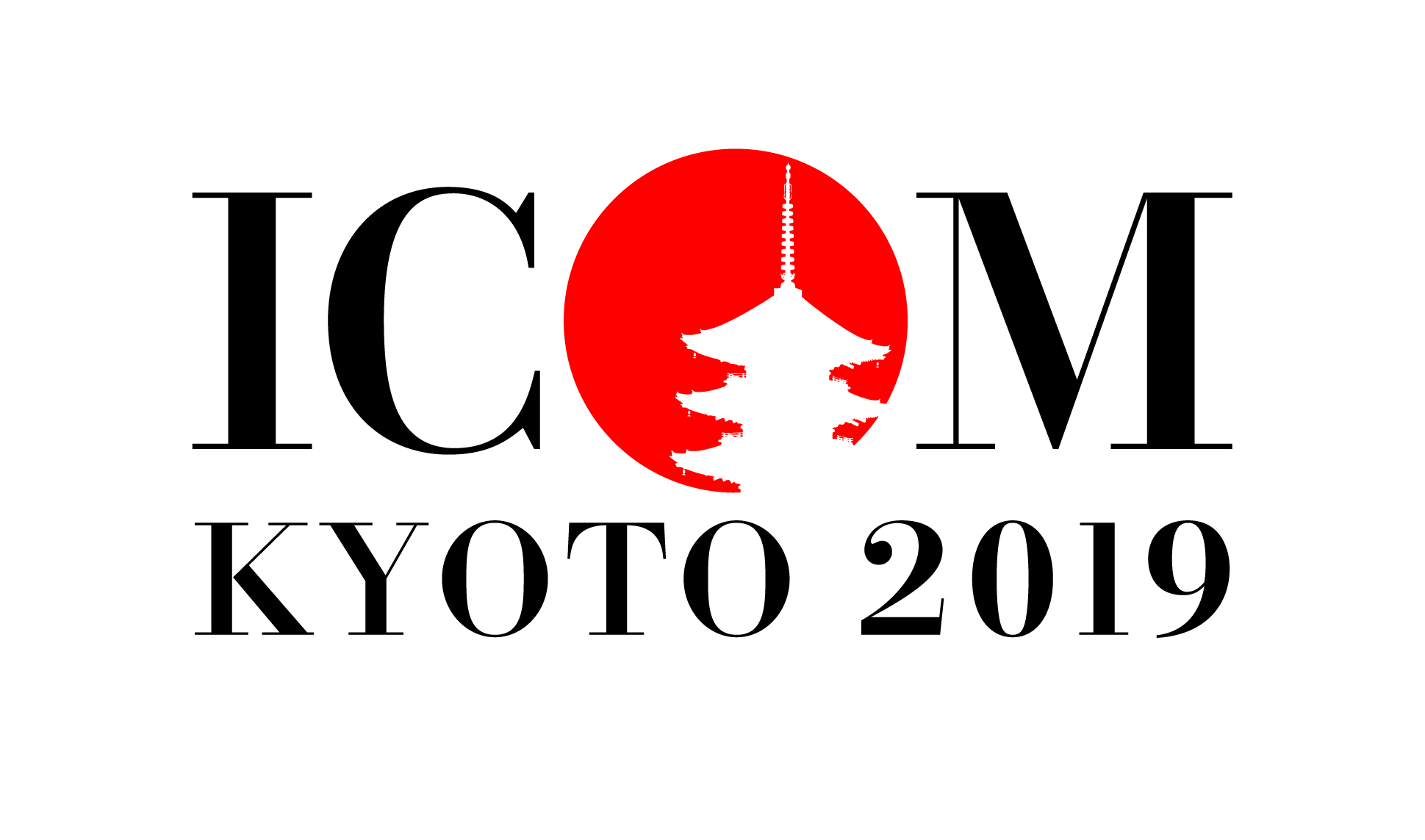 Media Registration Now Open for the ICOM KYOTO 2019 (Sept. 1-7 @ Kyoto)
2019.05.30
We are thrilled to announce that media registration for "The 25th ICOM Conference ICOM KYOTO 2019" is now available! Registered press with appropriate credentials may cover all the programs at ICOM Kyoto free of charge. Please confirm the press guidelines below and send the registration form together with a photocopy of your press card or a letter from your editor assigning you the coverage of the event to the Secretariat for ICOM Kyoto 2019 (Email Address: icom2019-reg@congre.co.jp ).
http://icom-kyoto-2019.org/media-reg.html
Press Guideline
1. Registration Procedure
Please fill out registration form and send it back together with a photocopy of your press card or a letter from your editor assigning you the coverage of the event to the Secretariat by email (Email Address: icom2019-reg@congre.co.jp). One Registration Form per person is necessary. ICOM General Secretariat and ICOM KYOTO 2019 Organising Committee will examine the registration, and the Congress secretariat will inform you on the validation of your application.
2. Registration Desk
Please show your business card and passport to check your name at press registration desk. In case you are not the registered person, please show an official letter from your editor assigning you to the Conference. Please note that your registration cannot be processed without these documents.
3. Issuance of a Name Badge
At the Conference site, please be sure to wear the issued name badge.
4. Press Conference
On Saturday, September 7th, we plan to hold Press Conference. There, the vote on the new museum definition and the passed resolutions will be discussed.
5. Privacy Policy Statement
Registrants are assured that the personal information provided hereunder will be strictly used for conference purposes only and shall not be shared or divulged for any unrelated purposes.
ICOM Kyoto 2019 Outline
- Theme: Museums as Cultural Hubs-The Future of Tradition
- Date: 1– 7 September, 2019
- Venue: Main Venue-Kyoto International Conference Center (ICC Kyoto))
              Satellite Venue-Kyoto Institute, Library and Archives
- Participants: About 3,000 from all over the world
- Organisers: ICOM, ICOM Japan, ICOM Kyoto 2019 Organising Committee, Japanese Association of Museums
- Co-organiser: Science Council of Japan
- Official Page: icom-kyoto-2019.org
Keynote Speech
2 September Monday: Kengo Kuma(Architect)
3 September Tuesday: Sebastião Salgado(Photographer)
4 September Wednesday: Cai Guo-Qiang(Contemporary Artist)
Plenary Session
From 2 to 4 September, 4 plenary sessions are planned by the ICOM and ICOM KYOTO 2019 Organising Committee: "Curating Sustainable Futures", "The Museum Definition: The Backbone of ICOM", "Museums in Times of Disaster", and "Asian Art Museums & Collections around the World".
Panel and Workshop
Following the theme of ICOM Kyoto 2019, various panel discussions and workshops will be held, as "Museums and Sustainable Development", "The Backbone of Museums? Roundtables on a New Museum Definition", "Possibilities and Impossibilities of exhibiting Manga/comic".
Social event
Networking events hosted by Kyoto Prefecture and Kyoto City, which will be held from 3 to 5 September. Social events are being held daily over three days in three different locations in the city (Nijo Castle, Kitayama area, Okazaki area).
Excursions
One of the delights of ICOM Kyoto are the excursions, in which we invite you to discover the culture and history of Japan. At ICOM Kyoto, we are not only preparing sightseeing tours, but excursion events with a twist; explicitly designed for ICOM and international museum professionals from around the world.
Registered ICOM participants can sign up for the excursion of their choice, starting from May, 2019.
Sessions of International Committee  
During ICOM KYOTO 2019, 30 international committees of ICOM will hold sessions in parallel at the main venue (ICC Kyoto) from September 2 to 4, and offsite meetings on September 5. Participants can present and attend the committee sessions and off-site meetings.
International Committee Fields
■History · Archeology ■Ethnology ■Decorative art/Design ■Science Technology ■Natural History ■Literature ■Egyptology ■City Museum ■Regional Museum ■Historical Building ■Museum Studies ■Management ■Public Relations/Marketing ■Public Crime Victims Memorial Museum
■University Museum ■AV Technology and Social Media ■Instruments ■Costumes ■Money ■Security ■Weapons · Military ■Glass ■Documentation ■Exhibition ■Art ■Museum Education ■Museum Architecture ■Conservation ■Collecting ■Human Resources Development
-----------------------------------------------------------------------------------------------------------------------------
About ICOM
The International Council of Museums (ICOM), created in 1946, is a worldwide organisation of museums and museum professionals. ICOM is committed to promoting and protecting natural and cultural heritage, present and future, tangible and intangible. With 44,500 members representing 138 countries and territories, the ICOM network is made up of museum professionals from a wide range of museum- and heritage-related disciplines.
-----------------------------------------------------------------------------------------------------------------------------
Contact
Secretariat for the ICOM Kyoto 2019 (c/o Congress Corporation)
E-mail: icom2019-reg@congre.co.jp  TEL: +81-3-5216-5303
ICOM KYOTO 2019 OFFICE
TEL:+81-75-561-2127 FAX:+81-75-561-2131 
MAIL:office@icomkyoto2019.kyoto
-----------------------------------------------------------------------------------------------------------------------------
Photo (from left)
- ICOM Kyoto 2019 Logo
- Kengo Kuma(Architect)
- Sebastião Salgado(Photographer)
- Cai Guo-Qiang(Contemporary Artist)
- schedule