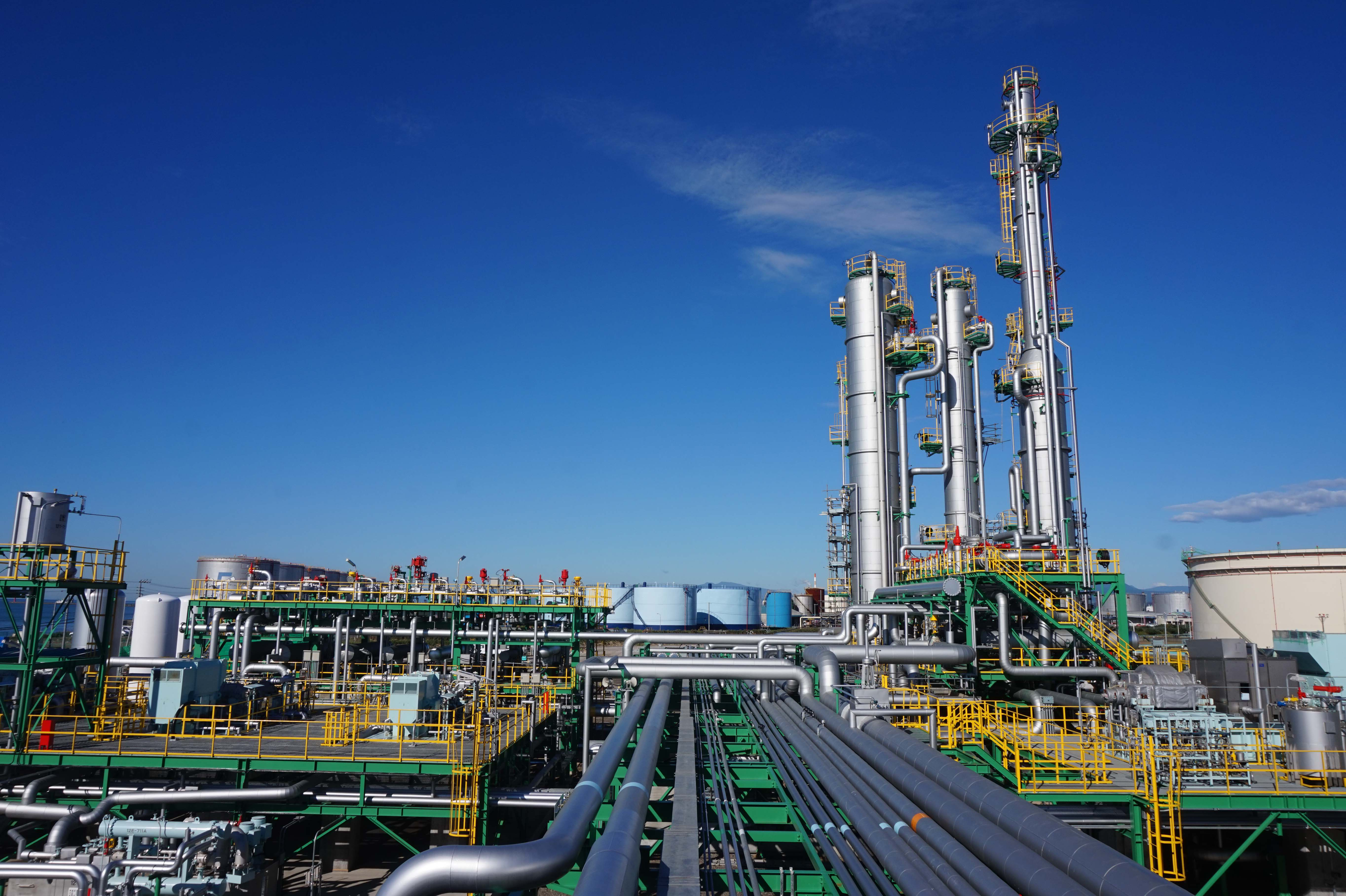 G7 Ministers' Meeting on Climate, Energy and Environment
Hokkaido Press Tour (March 16-17, 2023)
2023.02.27
Press release
PDF ver.

[Tour Topic]
Challenge to Become Zero Carbon Hokkaido, Living in Harmony with Nature and Creating a New Future
Hokkaido has declared its intent to achieve functionally zero emissions of greenhouse gases by 2050, creating a Zero Carbon Hokkaido which continues to grow by balancing the environment, the economy, and society.
This project's foundation is a desire to live in harmony with nature, passed on from the culture of the Ainu people, who worshipped all things as kamuy (spirits or gods) and lived giving thanks to nature. By taking the fullest advantage of the renewable energy and forest absorption capacity provided by Hokkaido's ample nature, including its powerful winds, bright sunshine, vast forests, snow, and ice, there are frontrunners in carbon neutrality implementing pioneering initiatives.
This tour will visit Sapporo, where the G7 Ministers' Meeting on Climate, Energy and Environment will be held on April 15­–16, 2023, and the surrounding area, and cover Ainu culture and initiatives for a Zero Carbon Hokkaido to create a new future while living in harmony with Hokkaido's vast nature.
Towards a Zero Carbon Hokkaido: Various Energy Initiatives Using Nature
・Japan's First CCS Facility: Carbon capture and storage (CCS) technology has been receiving attention as a method to greatly decrease the amount of CO2 emissions. In 2019, Japan CCS Co., Ltd. succeeded in injecting and storing 300,000 tons of CO2 into the seabed in the port area of Tomakomai. Carrying out studies and R&D for practical applications in cooperation with local governments, efforts are underway to make this region into a center for the CCS industry in Japan.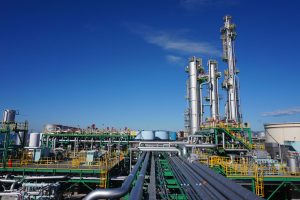 ・Ishikari, Promoting Industry and Encouraging Local Consumption of Energy with a 100% Renewable Energy Zone: Neighboring Sapporo to the north, Ishikari has created a framework to use renewable energy to provide 100% of the electricity for 100 hectares of the industrial park in the Ishikari Bay New Port area. In December last year, Kyocera Communication Systems Co., Ltd. began construction of a zero-emissions data center in the same area, with plans for it to begin operations in the fall of 2024. The Atsuta district in the north of Ishikari can easily become isolated, such as by having land routes cut off in the case of a major disaster. In order to deal with this issue, a new power supply model was created to build a system to help use the energy that is produced there.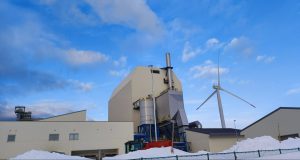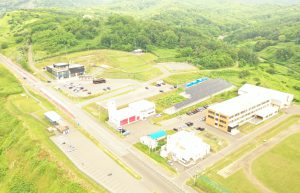 ・Using Snow for Cooling in Summer: Moerenuma Park was designed by sculptor Isamu Noguchi as his last work, and is located on the site of a former landfill. The park has a facility that uses stored snow for air conditioning during the summer.
・A Company Developing Technology to Recycle Solar Panels: It has been said that 2030 will be the beginning of the age of mass disposal of solar panels. Tokuyama Corporation is working on developing a new technology making it possible to recycle over 80% of the solar battery modules that solar panels are made of.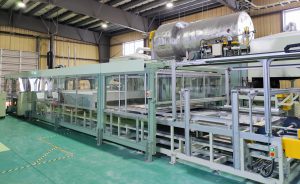 Protecting and Nurturing Ainu Culture and Nature
・Upopoy, a Center for the Revitalization, Creation, and Development of Ainu Culture: Ainu culture is an invaluable culture in Japan, but is under threat. At Upopoy, a "symbolic space for ethnic harmony" which opened in July 2020, it is possible to experience Ainu history, culture, and food using all five senses, on the shores of Lake Poroto.
・Lake Utonai: Approximately half of the recorded species of wild birds in Japan (276 species) can be seen at Lake Utonai, which is designated as a Ramsar site. As a major stopover point for migratory birds in Japan, it is a center for wild bird conservation efforts.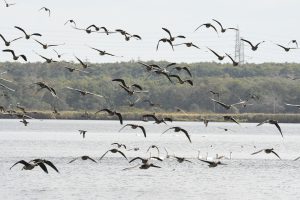 *For further details on each stop, please see the PDF (link on the right).←New stop added! (Updated on Mar. 8)
【Tour Itinerary】
1.Dates:Thursday, March 16 to Friday, March 17, 2023
2.Schedule:
*The schedule is yet to be finalized, and may change without notice.
【Thursday, March 16】
7:30-9:00       Haneda Airport-New Chitose Airport
10:25-12:55    Upopoy (Center for the Revitalization, Creation, and Development of Ainu Culture)
      (Lunch)
13:45-15:15     Japan CCS Co., Ltd.
15:45-17:15     Lake Utonai
18:25               Arrive at hotel
【Friday, March 17】
8:00                Depart from hotel
8:50-10:20     Renewable Energy Zone
11:20-12:50     Michi no Eki Ai-road Atsuta(Lunch)
13:50-14:50    Moerenuma Park
15:30-16:30  Shinkawa Snow-Melting Tank of Shinkawa Sewage Treatment Plant (Updated on Mar. 8)

17:05-18:05    Tokuyama Corporation
(T.B.A)    New Chitose Airport-Haneda Airport
3.Qualification:Bearer of Gaimusho Press Registration Card(in principle)
4.Cost:20,000 yen per person, including transportation, accommodation (breakfast included), and lunches (for both days).
* Cancellation fees will be informed after the participation is confirmed.
5.Participants:Limited to 10 applicants.
(Only one reporter or one photographer from each company, but two participants from each TV team will be acceptable.)
* If there are more applicants than positions available, the tour organizer may make arrangements.
6.How to apply:Please confirm the email. ※Application Deadline: noon on Monday, March 6
7.Contact:Ayako Sato (Ms.)
(Tel: 03-3501-5251、E-mail: sc@fpcjpn.or.jp)
8.Remarks:
(1) This tour is sponsored by G7 Ministers' Meeting on Climate, Energy and Environment, run by NIPPON TRAVEL AGENCY HOKKAIDO CO.,LTD and planning assisted by the FPCJ.
(2) The schedule is subject to change without notice.
(3) This tour will require participants to bear a part of the cost, but is not a profit-making venture.
(4) G7 Ministers' Meeting on Climate, Energy and Environment, NIPPON TRAVEL AGENCY HOKKAIDO CO.,LTD and the FPCJ take no responsibility for any accidents, injuries, illness, or other problems which occur during the tour.
(5) There may be some restrictions on photographing and filming at the tour sites. Please follow the instructions of the staff in charge.
(6) This press tour is intended to provide opportunities for news coverage. We request that all participants send a copy of the content of their coverage (article, video, or audio in the case of radio) to G7 Ministers' Meeting on Climate, Energy and Environment through the FPCJ after their reports are published or aired. When your report is in a language other than English or Japanese, we also ask you to provide a summary in English or Japanese. By submitting your application, we assume that you have agreed to these conditions.
(7) Please be aware that l municipal officer and members of the Japanese media may also be present, and film or photograph you as you are working. 
(8) Please be aware that videos and photos of the tour, and articles about it, may be posted by G7 Ministers' Meeting on Climate, Energy and Environment and the FPCJ on their websites or social media.