The Situation in Ukraine and Japanese Diplomacy and Security
post date : 2022.04.22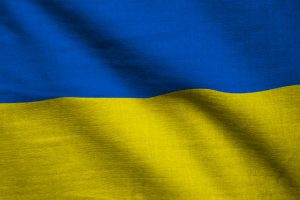 As Russia's invasion of Ukraine continues, there has been a lively debate in the May issues of major Japanese monthly magazines about the effects this situation will have on Japanese diplomacy and security policy. The main points of discussion are: (1) Japanese policy toward Ukraine and Russia, in particular economic sanctions on Russia, and (2) What Japan's defense policy should be considering the impact of the situation in Ukraine on security in East Asia. This article will cover arguments related to these two points.

(1) Japanese Policy Toward Ukraine and Russia
In response to the situation in Ukraine, the Japanese government has cooperated with the US and EU nations, joining in a series of harsh economic sanctions against Russia. Specifically, Japan has banned imports including coal and machinery, banned new investments, and expelled 8 Russian diplomats and trade officials. Judging from editorials, major Japanese newspapers seem to be supportive of the government's actions overall. Concerns over the negative impact of economic sanctions against Russia on the Japanese economy are not particularly large, and neither are fears over the effect on negotiations with Russia over the return of the Northern Territories.
University of Tokyo Professor Emeritus Akihiko Tanaka argued that even if Russia and the West were to cut off economic relations, it would not be a fatal blow to the global economy as a whole, commenting, "The economic damage from worsened relations with Russia is a burden we should accept" ("Prepare for a 'New Cold War' with China and Russia," Voice, May). University of Tokyo Professor Emeritus Masayuki Yamauchi also suggested that with Japan having participated in sanctions as a G7 member, there would likely be no progress on territorial issues and economic cooperation for the foreseeable future, stating, "Japan will have to be patient and endure for some time" ("The new meaning of forward defense and deterrence," Voice, May).
However, regarding whether Japan should implement even harsher economic sanctions against Russia, pundits' opinions are somewhat divided.
On the April 10 episode of NHK's Nichiyo Toron (Sunday Debate), former Director-General of the Ministry of Foreign Afffairs European and Oceanian Affairs Bureau Kazuhiko Togo stated that in order to end the war as soon as possible, it was dangerous to rely only on sanctions, and a peace that Putin would accept had to be found. In response, former Ambassador to the United States Kenichiro Sasae argued that in order to convince Russia to stop the war, it would be necessary to do things Putin did not like. University of Tokyo lecturer Yu Koizumi also commented that to learn from the 2014 annexation of Crimea and avoid having Japan act as a loophole again, it would be necessary to implement harsh sanctions in line with the rest of the G7 member states this time.
On the topic of the effectiveness of economic sanctions, there were a number of debates over how to evaluate the effectiveness of previous UN sanctions against North Korea and Iran.
Sophia University Professor Daisaku Higashi commented, "If it is not clear what must be done for sanctions to be lifted, then those sanctions will be ineffective," and suggested that realistically, one standard for lifting the sanctions could be the complete withdrawal of Russian forces, as the Ukraine government desires, but this would be very difficult to achieve ("How to prevent a world war," Sekai, May). Keio University Professor Yoko Hirose stated that it was problematic that the citizens of a country were the ones hurt by sanctions, and called for Japan to take the lead in implementing sanctions that would not make enemies of the people of Russia ("Russia's hybrid war," Chuokoron, May).
(2) The Impact of the Situation in Ukraine on Security in East Asia
Regarding the impact of the situation in Ukraine on security in East Asia, many warned against future Chinese attempts to assimilate Taiwan, but there were also those who suggested that China's actions would depend on the outcome of the war in Ukraine.
In an interview which ran in the May issue of Bungei Shunju ("Do not avoid debating nuclear sharing"), former Prime Minister Shinzo Abe warned that "If we cannot prevent a de facto change of the status quo by Russia, then China's Chairman Xi Jinping will take more actions to threaten Taiwan." Akihiko Tanaka, mentioned earlier, suggested that it made sense to be afraid that Taiwan might suffer the same fate as Ukraine, and stressed that it was necessary to make preparations to deter an invasion of Taiwan while also increasing Japan's defense capabilities.
In a discussion about the situation in Ukraine in a TV news program which aired at the end of February, former Prime Minister Abe commented, "There needs to be a debate about nuclear sharing," which led to more discussions about nuclear sharing. Nuclear sharing is carried out by NATO nations, with non-nuclear allied states of the US hosting American nuclear weapons in their country and jointly operating them. The idea is to implement the same system in Japan. The reason for this is the suggestion that if Ukraine kept some form of nuclear deterrence when it left the Soviet Union, then Russia would not have invaded. This topic has been discussed at the National Diet, with Prime Minister Fumio Kishida stressing at the March 2 meeting of the House of Councillors Budget Committee that Japan would maintain the Three Non-Nuclear Principles, and that the government had no intention of discussing nuclear sharing. However, members of the ruling Liberal Democratic Party, as well as opposition parties, civilian groups, and the media, have all joined in on the debate.
Abe has stated that although he believes the time has come to discuss nuclear sharing, he is not suggesting that Japan itself should acquire nuclear weapons, and instead wants to encourage discussions about how Japan can protect itself from nuclear threats from Russia, China, and North Korea, including through nuclear deterrence. Doshisha University Professor Nobukatsu Kanehara, who was Assistant Chief Cabinet Secretary under the Abe administration since 2012, supplemented Abe's arguments and discussed strategy for Japan arming itself with nuclear weapons. "The lesson we can learn from the Ukraine war is 'To protect Japan, sharing nuclear missiles between US and Japan, which can be fired back in the event of a nuclear attack on Japan, would be a stronger deterrent'" ("The National Diet has a duty to debate nuclear weapons," Seiron, May).
The security debate in Japanese mass media has, until now, treated nuclear sharing or Japan arming itself with nuclear weapons as taboo topics. As expected, the current debate over nuclear sharing has seen strong pushback from all the opposition parties except for the Japan Innovation Party, and from citizens' groups calling for nuclear disarmament. However, with tensions continuing to rise in Ukraine and concerns being raised over the possibility of Russia using nuclear weapons, the debate over nuclear sharing has certainly broken through the existing taboo and caused a reaction among the Japanese public. This debate is likely to further expand in the future.
*This page was created independently by Foreign Press Center Japan, and does not reflect the opinion of the Japanese government or any other organization.