Magazine Articles of the Month : The Goal of New Capitalism
post date : 2022.01.28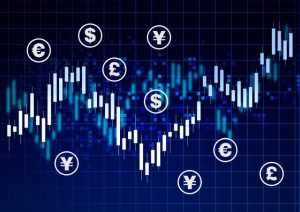 The Japanese media has been showing interest in the "new capitalism" advocated by Prime Minister Fumio Kishida. Kishida himself contributed an article to the February issue of Bungei Shunju, saying, "I have been receiving comments asking for me to clarify what I am aiming for." This article will be introduced along with other relevant articles from the previous month.
Discussions on capitalism have also been carried out in newspapers. The January 10 editorial of the Nihon Keizai Shimbun stated that there were many drawbacks to big government, in which the state becomes involved in the private sector, and called for the Kishida administration to pursue capitalism which balances the market and the state, avoiding a heavy-handed authoritarian system, proposing, "It would be best to pursue both growth and distribution, combining intelligent spending by the state with regulatory reforms allowing the market to function."
■ "My grand design for a 'new capitalism,'" Prime Minister Fumio Kishida (Bungei Shunju, February)
Prime Minister Kishida explained that capitalism has evolved and acted as the driving force for growth in the global economy over the years by maintaining a delicate balance between efficient distribution of resources through the market and external diseconomies brought about by market failures, such as pollution. However, he also noted that with globalization, neoliberal ideas that everything would work out if left to the market and competition have caused notable harm, with growing inequality and poverty, climate change, and a loss of resilience in the supply chain and in infrastructure in response to crises.
Kishida proposed that Japan could lead the world by designing a capitalism which could overcome division and inequality by inserting systems to correct external diseconomies without relying too much on the market or competition into both the growth strategy and distribution strategy of capitalism. As for reasons why this was possible, he stated that Japan had a proud culture and tradition emphasizing cooperation and emotional connections, and introduced late 19th and early 20th century industrialist Eiichi Shibusawa's theory of "unity of ethics and economy," as well as the "sanpo-yoshi (good in three ways)" business concept of the Omi merchants in the Edo period (1603-1868). He suggested these were multi-stakeholder ideas that encourage business to think not only of shareholders, but also of benefits to diverse stakeholders including employees, clients, customers, and the local community.
Kishida explained that he was implementing policies based on three different keywords: 1) From things to people, 2) Public-private partnerships for growth strategy, and 3) Rural areas. These policies include: 1) A significant increase in investment in human capital with a policy package costing 400 billion yen over three years; 2) Setting goals of research and development investment for the next five years of 30 trillion yen from the government as a whole and a total of 120 trillion yen in both public and private investment, as well as beginning operating a university fund of 10 trillion yen this fiscal year with the goal of developing universities with top global level research capabilities; and 3) Using digital technology to stimulate regional economies, and developing a digital foundation as public infrastructure while supporting initiatives for remote learning, medicine, and work to create a sustainable economy and society. Kishida declared his intent to further expand his grand design, releasing a schedule this summer and then developing an action plan in view of the 2023 G7 Summit in Japan.
■ "New capitalism and Eiichi Shibusawa," Commons Asset Management Chairman Ken Shibusawa (Bungei Shunju, New Year's special issue)
Ken Shibusawa is the great-great-grandchild of late 19th and early 20th century industrialist Eiichi Shibusawa, and a member of the advisory panel on new capitalism established by Prime Minister Kishida. Shibusawa explained his concept of new capitalism as aiming to improve human capital and widely distribute the profits acquired through growth, thereby achieving further growth in a virtuous cycle, maintained by society as a whole.
Shibusawa suggested that because Japan is now in a period when it should create a new model for success may be why there is new interest on the ideals of Eiichi Shibusawa, who lived through the chaotic times of the Edo period's end and the Meiji period. He also suggested that Rongo to Soroban (Analects and Abacus), a book written by Eiichi Shibusawa which contains his management philosophy and calls for unifying ethics and economic activity, is full of hints for thinking about a new capitalism. Shibusawa commented that Eiichi Shibusawa's belief that businesses should fulfill social responsibilities instead of just pursuing profit was an inclusive idea, with everyone becoming well off, but he also noted that Eiichi Shibusawa, who declared "the equal distribution of wealth is a fantasy," wanted "equal opportunities," not "equal results."
Shibusawa argued that the requirements for Japan to create a virtuous cycle of growth and distribution were investment in research and development of green technologies, global health, and improvement of human capital, as well as people being passionate about carrying out societal reform themselves, like Eiichi Shibusawa was.
■ "Update Abenomics," Former Bank of Japan Deputy Governor/Gakushuin University Professor Emeritus Kikuo Iwata (Voice, January)
Iwata praised Abenomics, stating it improved the state of employment in Japan with a major decrease in the unemployment rate (from 4.3% in 2012 to 2.4% in 2019) and an increase in real wages, as well as putting a stop to the trend of decline in the number of full-time employees. He used data to show that the profit ratio of SMEs grew while income inequality shrunk, and stated that Japan had become the most equal country in the G7, with Japan's Gini coefficient of equivalized disposable income decreasing from 0.283 in 2009 to 0.274 in 2019.
However, Iwata explained that the 2% price stability target has not been achieved due to people having a strongly fixed assumption that deflation will occur, since deflation continued for essentially 19 years after 1995. He noted the problem was that even when adopting a monetary easing policy, the adoption of austerity measures prevented an escape from deflation, and the third arrow of Abenomics (growth strategy) necessary for the higher labor productivity vital to increasing wages never left the bow.
Iwata gave his opinion that the three arrows of Abenomics were important policies for the Kishida administration to strengthen Japan's economy, and that in addition to shooting those arrows properly, Kishida would also have a fourth arrow of "income redistribution policy." Iwata also warned that although a greater emphasis was being placed on investment in growth than on regulatory reform, there were almost no successful examples from policies supporting growth industries in the Showa period (1926-1989).
Regarding policies to increase wages, Iwata argued that the proper policy was to create an environment in which competition is maintained and companies themselves would work to increase labor productivity, while creating an economy with a labor shortage through expanded employment demand and escaping deflation. He insisted that the basic method should be regulatory reform, with income redistribution policies targeting individuals, and cautioned that protection of SMEs and payment of subsidies would lower the pace of change, with a strong possibility that the subsidies would end up being useless.
*This page was created independently by Foreign Press Center Japan, and does not reflect the opinion of the Japanese government or any other organization.