Magazine Articles of the Month: How Japan Should Deal with the Conundrum of China
post date : 2021.07.30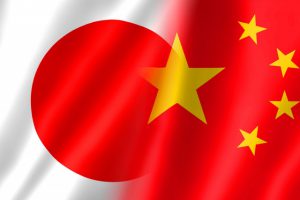 July 1 this year marked the 100th anniversary of the establishment of the Chinese Communist Party. The August issue of the monthly magazine Bungeishunju ran a special feature titled "Will the world be swallowed up by an 'authoritarian empire' of 1.4 billion people: The ambition and pathology of the Chinese Communist Party," with nine articles. The August issue of the monthly magazine Voice also ran a special feature on China with eight articles, titled "The enormously difficult problem of China—100 years of the Chinese Communist Party, where is this unusual superpower heading?" Below are short summaries of four noteworthy articles, which discussed Japan's China policy.
■"I will do my best for Japan's national interests," Interview with Hideo Tarumi, Ambassador Extraordinary and Plenipotentiary to the People's Republic of China (Voice, August)
Tarumi started by stating that the Japan-China relationship is one of the most important bilateral relationships for Japan when it comes to security and the economy, and argued that a more "normal relationship" should be built disregarding emotional factors. He also declared that as neighboring countries, it was only normal for there to be various concerns and differences of opinions, but "Since neither country can just move somewhere else, we should actively seek to cooperate wherever possible while still arguing for our own national interests when necessary. There is no other choice aside from building this kind of stable, constructive relationship."
He noted that the most important issues for now were the protection of Japanese nationals overseas and supporting Japanese companies entering the Chinese market, commenting that he wanted to promote the country of Japan as a whole by spreading the word of the excellence of Japanese technology and products, and the appeal of different regions of Japan. As he had only been in his post for half a year, he said it was too early to show any results.
Regarding the Senkaku Islands, he indicated his intention to continue to respond firmly and calmly, refusing to accept China's attempt, backed by force, to unilaterally change the status quo. Showing serious concerns over the human rights issues in the Xinjiang Uyghur Autonomous Region, Tarumi noted that he was also worried the recent developments in Hong Kong would have an impact on the freedom of speech and the press, which constitute the basis for Hong Kong's democratic and stable development. He also expressed his willingness to continue working closely together with the international community on these issues. The ambassador made clear that Japan's stance regarding Taiwan has not changed since the normalization of relations with China in 1972, and was still the same as indicated in the Japan–China Joint Communique.
Tarumi mentioned the environment and climate change as areas where Japan and China should actively cooperative, and stated his desire to have both countries work together to reach the goals set by the international community. A declining birthrate and aging population are major issues in China as well, but Japan has more experience when it comes to medical technology and nursing services, which China has shown significant interest in. He noted his high hopes that the knowhow and experience of Japanese medical practitioners and companies can be applied in China, such as technology for the treatment of chronic diseases including cancer, high-quality pharmaceuticals and medical devices, and nursing products to support the lives of seniors at home. He concluded by commenting that there were many areas where Japan and China could cooperate, such as the protection of intellectual property, food products, and tourism, and that he would do his best to encourage these efforts as the Japanese ambassador to China.
■"Debate: Xi Jinping and the Uyghur genocide," Tomoko Ako, The University of Tokyo Professor & Satoshi Tomisaka, Journalist/Takushoku University Professor (Bungeishunju, August)
Ako praised the leaders' communique from the June G7 Summit which not only criticized China for human rights issues in Xinjiang (the Uyghur Autonomous Region) and Hong Kong, but also commented on Taiwan, and argued that it was difficult to resist China as an individual country, so international frameworks such as the G7 and the Quadrilateral Security Dialogue between Japan, Australia, India, and the US (the Quad) should be expanded. In response, Tomisaka argued that although the US (President Biden) was constantly fueling a sense of danger over China, there was a difference in opinion between different countries, with frequent attempts among democratic nations to escape from the "anti-China club," such as India and South Korea. He suggested that what Japan should do now is to make its stance towards China unclear, while trying to create a situation in which Japan "was already benefiting by the time anyone realized." Ako countered that an unclear stance was what led to China taking stronger autocratic measures towards the Uyghurs and Hong Kong, and that Japan should speak up strongly against China.
Tomisaka commented that there was no reliable information available regarding Uyghur human rights issues, and Japan should be cautious about criticizing China based on uncertain information, as angering China through careless criticism was not in Japan's national interest. Ako replied that she did not think Japan should go so far as to implement sanctions, but that the government should make its position clear on rights which it will not budge on, not only for the Uyghur but for Hong Kong as well, and that if no one criticized China now, the world would become overrun by Chinese values not just for human rights, but for politics and economics as well. Tomisaka responded that the Uyghur and Hong Kong were domestic Chinese issues, and that the risk of violating the principle of non-intervention in internal affairs should be carefully calculated.
Tomisaka stated that currently, there was an increasing risk of an actual armed conflict occurring with Taiwan, and that if Taiwan showed signs of definitively moving away from China, there was no chance that China would not act. With the US seeking to deploy mid-range missiles in Japan, there would be a risk of Japan being involved in war whether it wanted to or not, and he argued Japan should be cautious in how it deals with Taiwan. Ako countered by stating that Taiwan, which was mentioned in the G7 joint communique, could be a stronghold for democracy in the Far East, and therefore should be properly protected.
Tomisaka argued that complete opposition with any specific country, not just China, should be avoided, stating his concern that a major negative legacy could be left for future generations without carefully calculating pros and cons in the constantly changing international situation and making careful decisions to avoid being used by other countries. Ako agreed on the point that a negative legacy should not be left to future generations.
■"Accept security gradation," Ken Jimbo, Keio University Faculty of Policy Management Professor (Voice, August)
Jimbo explained that the Biden administration's policy on China was all-out strategic competition, continuing with the policy of competition with China developed by the previous Trump administration while also taking a firm stance on human rights issues, making for a more hard-line policy. The professor suggested that with this policy focusing more on cooperating with allied and friendly countries, it would expand to a wider area.
Jimbo noted that the rise of China was the main cause of changes in the global power balance, and that the scale and speed of China's rise to power had different levels for the US, Japan, and neighboring countries, which he described as a change to the power balance with gradations. In 2005, the US spent 12 times as much on defense as China, while Japan and China spent approximately the same amount, but it is estimated that in 2030, the US will spend 1.6 times as much as China on defense, and Japan will spend only 12% of what China will. The relative ratio of defense spending compared to China is also expected to decline for Australia, ASEAN nations, India, and South Korea.
Jimbo argued that while long-term strategic competition between the US and China is positioned as a relatively slow-paced challenge to the superiority of the US over the mid- to long-term, changes to the power balance with China must be considered as short-term, rapid changes by Asian countries. He declared that the power balance between Japan and China must be thought of as changing from a scale of 1:1 to a scale of 1:10 over 25 years.
The professor predicted that if allied countries increase their reliance on the US without sufficient spending on their defense budget, the American people will grow increasingly upset with those allies, and this will not change with the Biden administration. Jimbo continued that for the Japan-US alliance, the US perspective emphasizes to what degree Japan is fulfilling its responsibilities on its own, and therefore it was critical to significantly upgrade Japan's defense of remote islands including the Senkaku Islands, and its defense structure for the East China Sea and the Nansei Islands. He stated that the time has come to consider the ability to strike enemy bases, which has not yet been sufficiently discussed within Japan, as part of strategic competition with China.
However, for Japan and many other US allies, China is their largest trading partner, and they have carried out significant investment in China as well. Jimbo suggested that even if the US implements a strategy considering security to be more important than the economy, there would only be limited support for decoupling from the Chinese economy. If the number of areas where the US and China cannot coexist increase, allied countries will no longer be able to attempt to benefit from both. He concluded, "The economic security Japan is pursuing will have to be based on a concept of strategic competition unique to Japan."
■ "Negative feelings towards the 'outside' leading to horrific oppression," Satoshi Hirano, The University of Tokyo Graduate Schools for Law and Politics Professor (Voice, August)
Hirano suggested that the most serious adverse effects of China's current focus on material growth above all were issues with minority groups, religion, and Hong Kong (as well as underlying issues with Taiwan). "The more China forms connections with other countries as it undergoes economic growth, the easier excessive vigilance towards people with different values connecting with the outside world has become, followed by horrific oppression of these groups." He noted that the people of Xinjiang, Tibet, and Southern Mongolia were being forcefully pressured to conform to mainstream Chinese society, and a policy was in place to thoroughly eliminate any objections.
Hirano proposed that the fundamental reason for oppression of minority groups and those outside the mainstream was due to Chinese nationalism's negative feelings towards the "outside," with a deep-seated awareness of having been made to suffer by superpowers starting in the mid-19th century, and this suspicion of foreign countries and things from outside China was going to persist. Those who have "outside" sympathies instead of conforming to the Chinese mainstream are accused of betrayal and causing division, and there will be no end to human rights issues or suppression of speech for ethnic groups. Hirano argued that for there to be true harmony and reconciliation within China, it was necessary for this Darwinian nationalism to be overcome through sincere dialogue.
The professor commented that the state of thought in Japan, which saw a "nationalism of resistance" in modern Chinese history which it proceeded to glorify, was a repeated critical mistake on Japan's part. He suggested that the pro-China school in Japan consisted of a complex towards the West, admiration for socialist "progress," and regret over the past leading to cooperating with China's "resistance" and "development," in order to reap benefits and reaffirm their own moral superiority. However, Hirano argued that as long as the cruelty lurking in Chinese nationalism is not overcome, those ideas will support the violence of the CCP and put pressure on Japan.
It is now an age of globalism, and when China asks for cooperation, there is no need to show extra consideration to the CCP just because they are part of Asia as well. Hirano concluded that until China becomes an open society, Japan must not hold onto any illusions, and should instead solve its own problems to become a more attractive country, while engaging in wider cooperation with countries which share the same values of freedom.
*This page was created independently by Foreign Press Center Japan, and does not reflect the opinion of the Japanese government or any other organization.