The Secret to Abe Being the Longest Serving Prime Minister in History
post date : 2019.11.29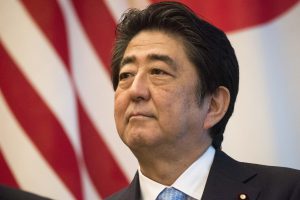 As of November 20, 2019, Prime Minister Shinzo Abe became the longest serving prime minister in the history of Japan's constitutional government. At a total number of 2,887 days in office, around eight years, he surpassed long-serving prime ministers such as Eisaku Sato, Hirofumi Ito, and Shigeru Yoshida, and broke the previous record of Taro Katsura.
Both the December issues of magazines and newspaper editorials from November 20 looked at why he was able to stay in power for so long, as well as analyzing what challenges Abe will face in his remaining two years as the president of the Liberal Democratic Party.
■ Bungeishunju, "The secret to Abe being the longest serving prime minister: I grew from my failures" (Interview with Shinzo Abe by political journalist Shiro Tazaki)
Abe commented, "When I took office for the second time in December 2012, I believe the people of Japan were looking for political stability. Of course, I did what should be done, but in order to stabilize the administration, I remained focused every day and did all I could to make it until today." He listed his successes as having worked on politics that prioritized the economy, the TPP11, the Japan–EU Economic Partnership Agreement, the Japan–US trade agreement, and the 2015 Legislation for Peace and Security.
Since he was the target of significant criticism during his first term as prime minister, particularly when it came to cabinet appointments, Abe stressed that he paid extra care to appointments in his second term, with Deputy Prime Minister Taro Aso, Chief Cabinet Secretary Yoshihide Suga, and LDP Secretary General Toshihiro Nikai acting as cornerstones. Although he had to persevere harsh criticism during the one year of his first term and for the following five years, Abe stated, "That criticism was not baseless. However, learning from failure is effective for your next effort," explaining that the failures of his first term helped significantly in his current administration.
In response to a question about why he golfed with US President Donald Trump, he replied, "Golf is a sport that lets you learn about your partner's personality. By playing golf with President Trump, we built a relationship in which we can speak to each other very honestly." Speaking on Japanese–North Korean relations, Abe stated that it was his mission to have all the abductees returned, and he also commented that he wanted to deal with the Japanese–Russian territorial issues while the former residents of those islands were still alive.
Regarding domestic policy, despite the public not showing interest in debating the specifics of constitutional reform, the prime minister stated, "Now is the perfect time for the LDP to stimulate interest among the public and change that mood." He mentioned the biggest challenge facing Japan was social welfare reform to deal with the rapidly declining birthrate and aging population, and emphasized that initiatives were being implemented for social welfare for all generations, such as free daycare and preschool, and free higher education starting from April next year.
■ Bungeishunju, "The Abe government is similar to the 'Keien Period'" (Discussion between The University of Tokyo Professor Emeritus Takashi Mikuriya and Keio University Professor Morihide Katayama)
Mikuriya provided his analysis that past Japanese governments sought the "greatest common denominator" of public opinion, and when public opinion changed so too would the government, leading to changes ever two or three years. The Abe administration instead never pursued the greatest common denominator, and instead acted as the vanguard of the right wing, in a form of leadership different from what was seen before.
Mikuriya noted that the reasons given for supporting the Abe government in public opinion polls are reasons such as "It is better than the previous Democratic Party administration" or "There is no other option," and there is a lack of passionate support for Abe. However, with an improved employment rate, Mikuriya suggested that the reason for high support from the youth was "As long as politics don't interfere with my life, they are fine as they are." Commenting that the reason Abe has continued so long is strangely because he does not do anything risky, the professor also suggested that as Abe has no successor who can control the right like he can, if he quits it will lead to division, and so he cannot quit. Mikuriya added that one reason the current administration has continued so long without a successor is that Abe himself is relatively young.
Katayama commented that it was interesting how similar the Abe administration was to the Keien Period, when the prime ministers were Taro Katsura (eight years) and Kinmochi Saionji (four years). The Katsura administration was supported by the bureaucracy, whereas the Saionji administration was supported by a political party (the Seiyukai), but the Abe administration has gained support from both the bureaucracy and the party, as if Abe is doing a Keien Period all by himself. Katayama noted that although the goal of the political reforms of the Heisei Period were supposedly to have government switch back and forth between two major parties, there is no sign of that now, with a long-term administration led by a powerful Prime Minister's Office being all that remains.
Major Japanese newspapers also dealt with this subject in their November 20 editorials, evaluating the successes of the long-term Abe government and making their own proposals for what issues Abe should deal with moving forward.
■ Yomiuri Shimbun, "Beware of inertia and show results through policies"
In a public opinion poll by the Yomiuri Shimbun, 65% of respondents thought Abe was doing well as prime minister, which the editorial suggested was due to Abenomics helping put the economy on track to recovery and the passage of security legislation helping to strengthen the Japan–US alliance leading to popular support.
With Abe's term as president of the LDP ending in September 2021, the Yomiuri stated it was important for him to clearly state what policies he intended to implement, and approach them strategically. The paper suggested social welfare reform and creating a virtuous economic cycle through raising minimum wage as domestic issues to handle, and for foreign affairs mentioned close policy cooperation with the US to work towards the denuclearization of North Korea and the issue of wartime forced labor with South Korea. The paper argued that in order to carry out constitutional reform, it was important to first have an active debate on the constitution in the Diet.
■ Nikkei Shimbun, "Put the final touches on reform worthy of a long-term administration"
"(Abe) created a stable administration supported by a positive turn in corporate profits and the employment situation, and helped increase Japan's presence in international society. On the other hand, his efforts to improve the foundations for growth and achieve fiscal soundness have been delayed, and the prime minister should show leadership in bringing about reform."
The paper noted that although immediate corporate profits and tax income recovered through Abenomics, there was still a long way to go for the growth strategy including improving productivity and regulations reform, and also noted concern about stability with selective social welfare reforms. In the area of foreign affairs, the Nikkei praised the emphasis on the importance of free and open trade rules considering the recent worldwide trend of self-centeredness, and also stated Abe had a responsibility to continue steady negotiations with China, Russia, and North Korea to work towards solving issues with those countries, as well as commenting that efforts should be made to find a path towards reconciliation with South Korea.
■ Asahi Shimbun, "Harmful effects more noticeable than 'stability'"
"With no historic results such as would be expected of such a long-term administration, the harmful effects are standing out more each year," the Asahi criticized. "True, stock prices did increase under Abenomics, and corporate profits and employment also improved. However, wages have failed to increase, and most Japanese citizens are not feeling the benefits. Despite the stable pollical foundation, the Abe administration has also failed to directly deal with difficult issues such as the declining birthrate and aging population." The paper warned that in the remaining two years of his term as president of the LDP, based on Abe's personal beliefs there was a risk that he could attempt to force through constitutional reform, leading to political chaos.
*This page was created independently by Foreign Press Center Japan, and does not reflect the opinion of the Japanese government or any other organization.