The Future of Japan's Elderly
post date : 2017.06.21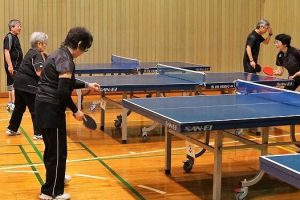 The Future of Japan's Elderly

■ Toranomon Hospital president Yasuyoshi OUCHI
   "Scientific basis exists for proposal to define seniors
     as 75 or older," Chuokoron, June

In an essay in Chuokoron, Toranomon Hospital president Yasuyoshi Ouchi comments on the recommendation by the Japan Gerontological Society and the Japan Geriatrics Society released in January 2017 to define seniors as 75 years old or older. He argues, "This proposal was arrived at scientifically, and is not just a slogan." The definition of seniors as being 65 years or older is based on a 1956 announcement by the World Health Organization (WHO). The change to 75 years or older would involve a variety of issues, such as delaying when pension money could be received, and so is hotly debated. But according to Ouchi, based on recent data for health and physical capabilities, seniors are "generally the equivalent of 5 to 20 years younger (10 years on average)" compared to in the past, and so the definition of seniors as 65 or older is no longer appropriate.

While noting that this type of proposal is "currently only being made in Japan," Ouchi suggests, "If Japan takes initiative by acting on this, it could lead to this proposal spreading throughout the world," and states how he will promote this proposal to organizations such as the International Association of Gerontology and Geriatrics and the WHO.

 
■ [Discussion] Keio University president Atsushi SEIKE x Senior Life Advisor Sumiko MATSUMOTO
   "The ideals and reality of a society in which people can be active in their entire lives," Chuokoron, June

In a discussion with Chuokoron's Senior Life Advisor Sumiko Matsumoto, Keio University president Atsushi Seike argued that in preparation for 2025, when all the baby boomers (dankai sedai) will be at least 75 years old, building a "society in which people can be active in their entire lives" will be vital. He argues that in order to deal with increasing social welfare costs and labor shortage, "Retirement age should be increased to 65, with structures put in place for people to participate in society in a variety of ways based on their desires, capabilities, and aptitudes.

In response, Matsumoto argued that for working after retirement, whether or not that person stayed at the company, they must "work not at a position, but using the skills they have developed." She also noted the necessity of working actively to spread information that "communities are looking for help from seniors and other citizens," as well as stating that some degree of economic incentive is necessary for local volunteering, instead of being "uncompensated."

■ The University of Tokyo professor Hiroko AKIYAMA
     "A 'second round of compulsory education' is necessary after retirement," Bungeishunju, June

In an essay in Bungeishunju, The University of Tokyo Institute of Gerontology project professor Hiroko Akiyama states that with the arrival of a super-aged society, many people will have a 20- to 30-year-long second working life after retirement. However, currently only 13.5% of people 65 or over in Japan are working (2015 Cabinet Office survey), and she notes, "There is not effective matching between seniors and jobs in the current situation." Stating that the greatest reason for this is "clinging to values from when they were working even after retirement," Akiyama proposes a "second round of compulsory education" in order to "try and change those values." As an example, she introduces Kashiwa, Chiba, where about 700 of seniors who want to work have registered in order to find a new working style for their second life.


Akiyama advises that the four components of a second life (work, study, entertainment, rest) should be combined at a pace which gradually increases the study, entertainment, and rest portions. For example, someone could work four days a week in their 60s, three in their 70s, and then two in their 80s.


She also suggests that to have a fulfilling second life, it is necessary to study "health and money," with preventative medicine a requisite course for seniors, and knowledge of money helpful for pensions and asset management. Akiyama proposes Japan's "second round of compulsory education" could become a model for societies with aging populations and declining birthrates, and that knowhow could be exported overseas.
Photo: Foreign Press Center Yokohama Wakabadai Apartment Complex Press Tour
*This page was created independently by Foreign Press Center Japan, and does not reflect the opinion of the Japanese government or any other organization.