Date : November 17, 2022
Saitama/Chichibu Press Tour
post date : 2022.10.20
Saitama/Chichibu Press Tour
Tour Date: Thursday, November 17, 2022
Sponsored by Saitama Prefecture
[Tour Topics]
● A month after easing border measures, the post-pandemic tourism strategy has begun to take shape: Focusing on inbound tourism
● The attractions of Saitama Prefecture, with its proximity to Tokyo and abundance of tourism resources including nature, history, food, clothing, housing, and entertainment
● Connecting Chichibu's traditions to the future: Women and young people bringing new energy to the region
 On October 11, the Japanese government significantly eased its border control measures, lifting the cap on daily arrivals to Japan as well as the ban on individual travel and visa-free travel. The tourism industry and local governments are hoping for the number of foreign tourists visiting Japan to recover, with the recent depreciation of the yen potentially helping.
 According to the United Nations World Tourism Organization, the number of foreign tourists worldwide returned to half of 2019 levels in January-May 2022. In addition, the potential demand for visiting Japan is increasing, as indicated by the fact that Japan ranked first in a survey about "what countries and regions people want to visit next" conducted by the Development Bank of Japan (and the Japan Travel Bureau Foundation) among consumers in Asia, Europe, the U.S., and Australia.
  With over 31 million people visiting Japan in 2019, Saitama Prefecture is keen to "return to a steadily increasing number of foreign tourists to Japan, like it was before the pandemic."
 Saitama Prefecture, which is located next to Tokyo and easily accessed from the mega city, combines urban living functions and rich nature, and has diverse tourism resources that meet the needs of foreign visitors to Japan, who want to enjoy various activities and experiences such as nature, culture and entertainment while staying in the city. With more than 650,000 foreign tourists visiting the area before the pandemic (2019), Saitama is in an excellent position for an early recovery of inbound tourism. Chichibu, located less than two hours from central Tokyo by the newest limited express train, is a scenic spot with beautiful and magnificent nature, including the Chichibu Mountains and Nagatoro Valley. A night festival designated as UNESCO Intangible Cultural Heritage and held every year in early December attracts many tourists. The Chichibu Sanja ("three shrines of Chichibu": Chichibu, Hodosan, and Mitsumine) are also some of the most popular power spots in the Kanto region.
 Chichibu is now creating new value with experiential tourism resources that take advantage of its nature and tradition. For example, you can enjoy a stroll through the town wearing a Chichibu woven kimono, enjoy French cuisine using Chichibu ingredients at a restaurant in a renovated traditional building, sip a glass of rare Chichibu whisky that is highly praised by drinkers around the world while staying at a hotel made by renovating that same traditional building, and the next day, visit a kabuki village in the mountains. In this way, visitors can experience all kinds of local ingredients with all five of their senses during their stay in the region. In this new initiative, women and young people are playing various roles in rediscovering, refining, and promoting local ingredients.
 A month has passed since the major relaxation of border measures and socioeconomic activities are in the middle of transitioning to a new post-pandemic reality. This tour will cover Saitama Prefecture's tourism business and new attractions in the prefecture as it works to recover from the impact caused by the pandemic.
【Overview】
1.Chichibu Meisen
 —A famous product of Chichibu, which prospered from silk farming and textiles. Experience dyeing and weaving, and walk around the town in a rental kimono.
 Chichibu Meisen is a silk fabric born in Chichibu, where silk farming has flourished since the Edo period and which has a long history as a silk production center. It has no front or back due to being dyed in advance and woven using a plain weave, and so can be re-tailored using the back if the front side fades, which made it popular with many people as it could be worn for a long time. It was nationally designated as a Traditional Craft Product in 2013.
 The textile industry in Chichibu reached its peak from the middle of the Meiji period to the beginning of the Showa period (1900s-50s). During the period of rapid economic growth in the 60s, the labor force was working on the mechanization of industrial technology instead, and the impact of factory mass production led to a decline in the number of local craftsmen. There used to be more than 500 producers, but now there are only the 11 which belong to the Chichibu Meisen Cooperative Association, according to Terauchi Orimono Co. president Mr. Hideo Terauchi. His company's factory is a model factory for traditional crafts in Saitama Prefecture, where traditional facilities and equipment have been preserved as they were in the past.
 Currently, the Chichibu Meisen Cooperative Association plays a central role in operating the Chichibu Meisenkan (Chichibu Meisen Museum) as a base for promoting textiles while passing on the production process and traditional techniques, utilizing a quaint building that was formerly the Saitama Prefectural Textile Industry Testing Center. They hold a hands-on training program to learn traditional dyeing and weaving, which nine women have been doing since April this year. In addition, the museum offers visitors the opportunity to experience the craft in a short period of time.
 Chichibu Meisen, with its gorgeous colors and patterns, was worn by women as fashionable everyday clothing since the Taisho era (1912-1926), but as Western-style clothing became more popular, kimono gradually became less and less a part of everyday life.
 Ms. Asako Sekikawa, who has run the Chichibu Meisen rental shop Irohatori since 2019, left the company she was working for after she turned 30 because she wanted to work with regional traditional crafts and moved from Tokyo to Chichibu as a member of the Regional Development Cooperative, in charge of PR for Chichibu Meisen.
 After learning how to make Chichibu Meisen, she has been striving to bring back the culture of wearing Chichibu Meisen casually. Recently, the media has been reporting more on her efforts, and it is gradually spreading, with tourists who came to Chichibu after researching on the internet strolling the streets wearing Chichibu Meisen, and local residents wearing it for Shichigosan (festival for young children) and coming-of-age ceremonies. "Eventually, I would like to sell our products as well and train successors who can take charge of the production," Ms. Sekikawa said about the future of her company and Chichibu Meisen.
◆ The tour will visit the Chichibu Meisenkan Museum, where Mr. Hideo Terauchi, a traditional craftsman in Saitama Prefecture, will guide the group through the Chichibu Meisen production process and explain the history and traditional techniques of the craft. After that, they will visit Irohatori, where Ms. Asako Sekikawa will talk about the establishment of her "rental Meisen" business, its future prospects, and the appeal of Chichibu Meisen.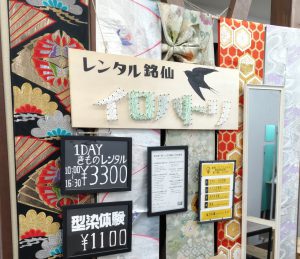 2.Hotel and restaurant NIPPONIA Chichibu Monzenmachi, located in traditional buildings
—Cozy renovations of historical buildings from the Taisho and Showa eras. An experience that awakens the senses.
 Opened this August in a location that blends in with the town center of Chichibu. This decentralized hotel has revitalized three traditional buildings built over 100 years ago (between the first year of Meiji (1868) and the early Showa period (1920s)), including a tobacco store and a pharmacy, into a total of eight hotel rooms and a restaurant/café. All the rooms are different. For example, a maisonette-type guest house made from a storehouse built in 1868 on the grounds of the Maruju Pharmacy has the largest cypress bath in the hotel. Chichibu Meisen tapestries hang casually on corridor walls.
 At the restaurant, the recipes are supervised by a woman chef from a popular French bistro in central Tokyo, using plenty of local ingredients to serve creative French cuisine that appeals to all five senses. The staff, dressed in monotone uniforms and working efficiently, are women who live in the area. "One of them moved here from Tokyo," says assistant manager Yusuke Okubo. Although he is originally from Chichibu, he now lives in Tokyo and comes to Chichibu several days a week.
 Based on the belief that a lifestyle in harmony with nature and a livelihood nurtured by history and tradition will be a valuable asset for the future of Japan, NIPPONIA is an urban development project managed by NOTE Inc. (headquartered in Hyogo Prefecture). NIPPONIA renovates traditional buildings throughout Japan as guest rooms, restaurants, and stores, revitalizing them as lodging complexes where visitors can experience the food, culture, and history of an area, creating encounters between locals and visitors.
◆ The tour will be briefed by Mr. Masayuki Inoue, executive director of the Chichibu Omotenashi Tourism Organization, on the appeals of Chichibu tourism such as its seasonal nature and night festivals, and by Mr. Noritomo Takeuchi, director of the Chichibu Machizukuri Corporation, which operates NIPPONIA Chichibu Monzenmachi, on the project of restoring traditional buildings with historical value as lodgings and dining facilities. The tour will also see some hotel rooms as well as enjoy local foods by having lunch at the restaurant.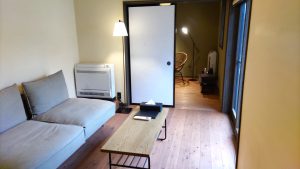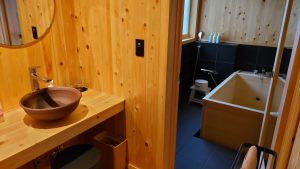 3.Venture Whisky Ltd. Chichibu Distillery
—Chichibu Distillery, the mecca for Ichiro's Malt, beloved by whisky drinkers from all over the world.
  "When I was in Europe on a business trip the other day, I heard people everywhere saying they wanted to visit Japan (partly due to the weak yen)," said Ms. Yumi Yoshikawa, a global brand ambassador for Venture Whisky Ltd. Originally wanting to be a bartender, Ms. Yoshikawa worked at Imperial Hotel before becoming fascinated by whisky. She went to train in Scotland for two years, returned to Japan and joined Venture Whisky Ltd., the only whisky specialist in Japan, in 2013. In 2019, she became the first Japanese recipient of the "World Whisky Brand Ambassador of the Year" award from a British whisky magazine. Regarding the movement to encourage alcohol consumption among young people, she said, "Whisky is mainly consumed by people in their 30s to 50s. It is important to create a culture in which young people want to look cool drinking whisky in the future".
 Mr. Ichiro Akuto, grandson of the founder of Hanyu Distillery, which closed after its final distillation in 2000, saw potential in the whisky that was to be disposed of and took it, establishing Venture Whisky Ltd. in his hometown of Chichibu in 2004. The Ichiro's Malt series, which bears the president's name, has been popular with drinkers not only in Japan but also in France, the U.K., the U.S., Taiwan, Singapore, and other countries, and has won the world's highest award at the World Whiskies Awards, the world's premier whisky competition, for five consecutive years.
 Chichibu Distillery is located in a harsh natural environment with high temperatures and humidity in the summer and temperatures below freezing in the morning and evening in the winter, but this extreme climate is said to be effective in maturing the whisky, resulting in a fruity and well-balanced flavor even after a short aging period.
 The distillation process uses moderately soft water from the Ochi River valley, and in addition to British and German barley, the distillery has also recently started using barley produced in Saitama Prefecture. It has also started malting its own barley, albeit in small quantities. 
 The whisky is made in eight fermentation tanks made of Japanese mizunara oak, rarely seen in the world, and two stills specially ordered from Scotland, following the traditional Scotch whisky production method. The company's motto is to bring the world the joy of knowing the unique whiskies produced by the Chichibu climate and soil.
 The company also manufactures, repairs and processes barrels, which are essential for maturing whisky, at its own barrel factory. There are only five barrel factories in Japan, including the company's own. The rich flavor of the whisky, which matures slowly over a period of 20 to 30 years, is fostered by the skill and passion of the barrel craftsmen.
●Venture Whisky Ltd.
◆ In this tour, Ms. Yumi Yoshikawa will talk about the unique whisky production fostered by the nature and water of Chichibu and using the company's own barrels, and about how Ichiro's Malt came about. The tour will visit Chichibu Distillery as well. The tour will then visit the barrel factory, where they will hear from Mr. Kenta Nagae, a barrel craftsman who makes 100 barrels a year which will be used for 50 years or more from domestic mizunara wood including wood produced in Chichibu, about his passion for maturing whisky.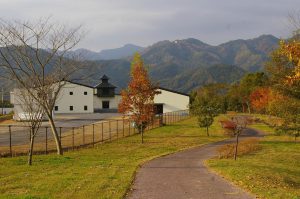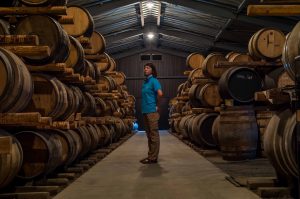 【Photos courtesy of Venture Whisky Ltd.】
—The whole town is a kabuki troupe, from actors to backstage workers. Junior high school students play a leading role in passing on the traditional performing arts of their hometown.
 Ogano Kabuki, which has been handed down in the town of Ogano, with a population of 10,000, began about 220 years ago when Bando Hikogoro I, who had trained in Edo, returned home and taught kabuki to young people in his neighborhood. Later, a theatrical troupe based in Ogano took over the tradition and created a kabuki boom in Chichibu during the Meiji and Taisho periods (1868-1912). Since the Showa period (1926-1989), the troupe's activities declined due to the diversification of entertainment such as movies and TV shows, but with the growing momentum to protect cultural assets, the Ogano Kabuki Preservation Society was formed in 1973 and later Ogano Kabuki was designated an intangible folk cultural asset by Saitama Prefecture.
 In  Ogano, various types of kabuki, including children's kabuki, youth kabuki, and women's kabuki, are performed throughout the year on permanent stages and festival floats in the town, and all the positions from actors to props, gidayu (chanting), and shamisen (three-stringed Japanese banjo) are filled by local residents. Kabuki has permeated the lives of the local residents to the extent that the entire town is called "an actor town." In addition to regular performances six times a year in the local area, they also perform kabuki throughout the prefecture and beyond, and in 2018 performed in Vladivostok, Russia.
 Currently, there are six kabuki troupes in the town, with traditions being passed down in each. In particular, the Shikachu Kabuki Troupe, formed by students of Ogano Junior High School, is one of the few troupes in Japan in which junior high school students not only play roles as actors but also do all the behind-the-scenes work, including playing the shamisen and putting on makeup.
 At Ogano Junior High School, all second-year students, during their integrated studies class, receive instruction from the Ogano Kabuki Preservation Society, and a few days a month after school, students who wish to learn kabuki beyond the boundaries of their grade level can do so.
 They are currently practicing hard in preparation for their performance at the 50th Ogano Local Performing Arts Festival in November 19-20.
◆ In this tour, participants will hear an overview of Ogano Kabuki activities from Mr. Takahiro Koenuma, head of the Ogano Town Board of Education, at the Ogano Kabuki Salon, an exhibition facility of promoting Ogano Kabuki. The tour will also hear from Ms. Akira Yoshioka, principal of Ogano Junior High School, about the school's initiatives, and from a member of the Preservation Society about challenges in passing down Ogano Kabuki to future generations. The tour will then observe a rehearsal of the Ogano Junior High School Shikachu Kabuki Troupe, as well as interviewing the junior high school student performers.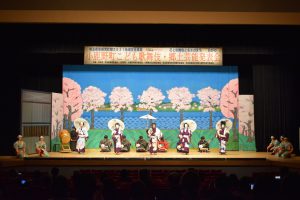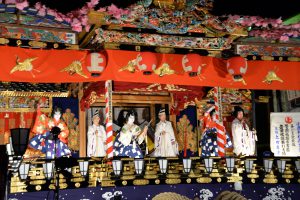 【Photos courtesy of Ogano Town Board of Education】
************                                
[Tour Itinerary]
1. Dates:
Thursday, November 17, 2022
2. Schedule
*The schedule may change without notice due to weather or other reasons. Please be aware that depending on the state of the COVID-19 pandemic, the tour may be delayed or cancelled.
07:00                Leave Nippon Press Center Building (rented bus)
09:00-10:50  Chichibu Meisen (Chichibu Meisen Museum, Irohatori)  
11:00-12:30  NIPPONIA Chichibu Monzenmachi
13:00-14:45  Venture Whisky Ltd.
15:15-17:15  Ogano Kabuki
17:45-18:15  Tsuki no Ishi Momiji Park (free photography)
20:15                Arrive at Nippon Press Center Building
3. Qualification:
Bearer of the Ministry of Foreign Affairs of Japan Press Registration Card
4. Cost:
2,000 yen per person including transportation and lunch.
*Information on payment and cancellation fee will be provided to participants.
*Participants will be required to pay their own transportation costs to the meeting place before the tour, and after the tour ends.
5. Participants:
10 participants (Only one reporter or one photographer from each media outlet, or two participants from each TV team will be allowed.)
*If the number of applicants exceeds ten, a limit could be set on the number of participants from each country/region.
6. FPCJ Contact:
Yamada (Ms.) , Koizumi (Ms.)
(Email: ma@fpcjpn.or.jp)
7. Measures to prevent spread of COVID-19:
Please follow the directions of the staff, such as taking temperature before the tour, wearing a mask, washing hands, and using disinfectant.
8. Remarks:
(1) This tour is sponsored by Saitama Prefecture and operated by the FPCJ.
(2) This tour will require participants to bear a part of the cost, but is not a profit-making venture.
(3) Saitama Prefecture and the FPCJ take no responsibility for any accidents, injuries, illness, or other problems which occur during the tour. Tour participants should apply for travel insurance coverage individually should they decide it is necessary.
(4) There may be some restrictions on photographing and filming at the tour sites. Please follow the instructions of the staff in charge.
(5) Please be aware that videos and photos of the tour, and articles about it, may be posted by Saitama Prefecture and the FPCJ on their websites or social media.
************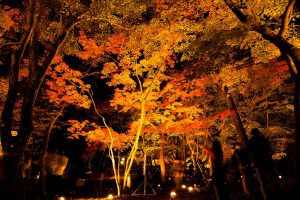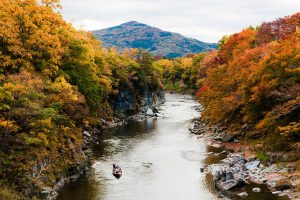 【Photos courtesy of Saitama Prefecture】