Date : November 1 - 2, 2007
November 1-2, 2007: 【Shizuoka Press Tour】
post date : 2013.08.23
From the foot of Mt. Fuji to the world, Shizuoka's challenge for health and longevity
- Fuji Pharma Valley Initiatives and World O-CHA (Tea) Festival 2007 -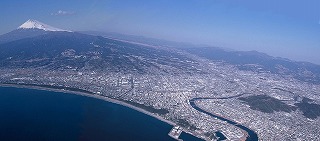 Shizuoka Prefecture, located at the center of the Japanese Archipelago, is the epitome of the rich Japanese natural environment in all its variety, with mountains, lakes, and the sea. Its southern reaches are 500 kilometers of coast on the Pacific Ocean, while Mt. Fuji and other 3000 meter-level mountains rise to the north. The rivers flowing down from the mountains to the sea form fertile lands at their mouths. With an annual average temperature of 16.1 centigrade and 2327 mm of rainfall annually, it has a generally mild oceanic climate.
Shizuoka is thus blessed with a rich natural environment and mild climate. It also has a well developed manufacturing base and ranks third in Japan in the value of industrial products shipped. Leveraging those strengths, Shizuoka Prefecture has taken on a new brief, with "health and longevity" as the key phrase. This press tour will focus on Shizuoka's efforts to become a world leader in the field of improving health and longevity, covering the Pharma Valley Project, which aims at establishing a state-of-the-art healthcare industry cluster, and the World O-CHA Festival 2007, a major international event featuring green tea, a famous local product that is generating much interest for its effectiveness against cancer and metabolic syndrome.
*The Foreign Press Center Japan has organized this press tour in cooperation with the Tokyo Office of the Shizuoka Prefectural Government.
Presentations: 
1. Fuji Pharma Valley Initiatives
This initiative, launched in 2001 in a valley at the foot of Mt. Fuji in eastern Shizuoka Prefecture, is aimed at making Shizuoka a world leader in improving health and longevity. Centered on cancer research, the project includes world-class R&D in the fields of healthcare and wellness, to promote better health for the people of Shizuoka and to build a cluster of health-related industries there. The project continues to move steadily forward. This year marks the start of the project's second strategic plan, which includes providing information to the wider world and promoting international exchanges. 
(1) Shizuoka Cancer Center, the hospital with the highest patient satisfaction ratings in Japan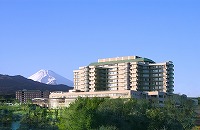 Shizuoka Cancer Center is the core cancer treatment facility in Pharma Valley. It has been ranked number one for two consecutive years in the Weekly Asahi's Best Hospitals for Cancer Treatment survey and also ranked first in the category of patients' evaluations (patient satisfaction levels) in the Japan's Best Hospitals survey conducted by Nikkei Business andNikkei Medical. Shizuoka Cancer Center Research Institute opened in November 2005 and promotes cooperative R&D among universities, medical institutions, private companies, and research institutes. Next-generation diagnostic imaging networks utilizing artificial intelligence, new tumor markers, and other products have been developed through a collaboration between medical science, science of nursing, and engineering. The target for these efforts is clearly defined: a 65% cancer treatment success rate (five year survival rate).
Tour participants will be briefed on the Pharma Valley Initiatives and the Shizuoka Cancer Center, then tour the facilities.
(2) Bedside Cluster: Health-related manufacturing – Olympus Mishima Facility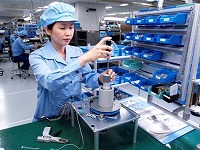 The Pharma Valley Center, the core organization in the Pharma Valley Initiatives, acts as a coordinator in establishing networks linking the private sector, public sector, and universities, to connect research results to the manufacturing of useful products. Its efforts can be defined as fostering the formation of a "bedside cluster" for goal-oriented R&D to meet the needs of patients and families. This approach has already borne fruit with products such as a portable ventilation system or a training machine used in rehabilitation. In April this year, Olympus Corporation, which has a 70% world market share in gastrointestinal endoscopes, established the Mishima Facility in Pharma Valley Nagaizumi Industrial Park as its new life science business hub. Olympus, which carries out R&D and production of clinical diagnostic systems at the facility, is regarded as a high-profile case of participation from the private sector in this project.
Tour participants will visit the Olympus Mishima Facility, hear about their strategy in regard to Pharma Valley Initiatives, and see the production process for their clinical diagnostic systems. 
(3) Shizuoka Health Institute: Center for the scientific healthcare program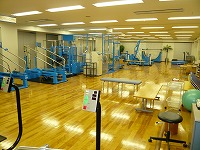 Middle-aged and elderly people come to the Shizuoka Health Institute for exercise, using unique training machines originally developed for top athletes. This program is one aspect of the Pharma Valley Initiatives to build health-conscious communities. The unique training theory utilized in these machines was developed by Dr. Kando Kobayashi, Vice Chairman of Shizuoka Health and Longevity Foundation and Professor Emeritus at the University of Tokyo. The training is known to be useful for strengthening the back and leg inner muscles, particularly the psoas major muscle, to prevent elderly people from falling and becoming bedridden. The training also improves blood circulation in the brain and the functioning of the cranial nerves. Shizuoka Prefecture is the only local government in Japan with a full-fledged implementation of such a training program to improve its residents' health. The benefits are obvious, not only in the improved health and physical condition of the elderly but also in heightened athletic ability of high school students and improved gait and walking abilities among the mentally challenged. Implementation of the training programs is widespread in the prefecture, with the Shizuoka Health Institute as the program's core facility, and municipalities, including the cities of Ito and Iwata, introducing the training machines in their facilities. Some of the machines have even been developed in cooperation with local manufacturers.
Tour participants will receive a briefing on the Shizuoka Health Institute and observe how middle aged and elderly persons are actually using the training machines, with an explanation by Dr. Kobayashi.
2. Food Science Hills: For a stress-free society – Aquas Yaizu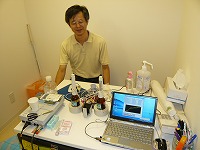 GABA chocolate and Caspian Sea yogurt are health foods that have recently been brought to market, from their birthplace in Food Science Hills, another major project promoted by Shizuoka Prefecture in an effort to overcome lifestyle-related illness caused by mental and physical stress. Combining local industry's engineering prowess with universities' R&D capabilities, project participants are conducting research on stress measurement systems and the anti-stress materials found in regional agricultural, fishery, and other natural products. Aquas Yaizu in Yaizu City is a [/b]thalassotherapy facility[/b] that utilizes the medical effects of sea water to help heal urban office workers' stress. It uses clean, mineral-rich sea water drawn from 687-meter deep Suruga Bay, the deepest in Japan. Visitors can also use a stress measurement system developed at Food Science Hills to measure their stress levels and see how much they have improved after thalassotherapy. 
Tour participants will visit Aquas Yaizu and may try out the stress measurement device.

3. World O-CHA (Tea) Festival 2007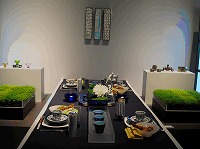 Green tea (o-cha) is known for its health benefits, including reducing the risk of cancer and metabolic syndrome, since it contains catechin, which is good for lowering cholesterol levels, and GABA and L-Theanine, which help to lower blood pressure. Shizuoka Prefecture produces 45% of the green tea grown in Japan and hosts the World O-CHA Festival every three years to promote green tea culture in the world. The third of those festivals, to be held from Nov. 1 to 4 this year, will include the International Conference on O-CHA Culture and Science, focusing on the health benefits, distribution, and consumption of green tea, and the World O-CHA Trade Fair. The festival is expected to attract about 100,000 people from 23 countries and regions. What is particularly likely to capture visitors' attention is Tea Room with New Sense, in which architect Kengo Kuma and other designers present tea rooms based on their original design and ideas and using traditional handicrafts of Shizuoka. The O-CHA Time Tunnel will be another big draw, showing how a tea-drinking culture developed over time, from its introduction from China in the Tang Dynasty. Entries in the world green tea competition, held for the first time this year, will be on display, and visitors will be able to taste some of the best teas in the world.
The tour will include Tea Room with New Sense, the O-CHA Time Tunnel, and other events at the Granship Shizuoka Convention & Arts Center. You will also be able to take part in an open-air tea ceremony held in front of a tea plantation in Shizuoka Performing Arts Park and to interview Shizuoka Governor Yoshinobu Ishikawa.
4. Daidogei World Cup in Shizuoka 2007
This world cup competition in Daidogei (street performance or busking), which started in 1992, has become a popular performing arts event in Shizuoka, attracting over 2 million spectators every year. This year our jury process has selected a talented group of 154 performers (89 groups) from 23 countries to meet in Shizuoka from November 1 to 4, where they will strut their stuff day and night at 20 venues in the center of Shizuoka City.
After Shizuoka Mayor Zenkichi Kojima briefs you on the Daidogei World Cup, you can stroll through the city center to enjoy some nighttime performances.
Tour Itinerary and Application Details: 
1. Tour itinerary (tentative):
Day 1: Thursday, November 1
07:56 Depart from JR Tokyo Station on the Shinkansen (Kodama 533)
08:55 Arrive at JR Mishima Station
09:30-10:45 Cover Pharma Valley Initiatives and Shizuoka Cancer Center
11:00-12:15 Visit Olympus Mishima Facility
12:30-13:15 Lunch
14:15-15:30 Visit Shizuoka Health Institute
17:30-18:15 Briefing on Daidogei World Cup in Shizuoka 2007
19:00- Dinner, followed by enjoying the Daidogei World Cup performances (optional)
Accommodations: Overnight stay at Hotel Garden Square Shizuoka
Day 2: Friday, November 2
09:00 Leave hotel
09:15-10:00 Briefing on World O-CHA Festival 2007
10:00-11:45 Cover World O-CHA Festival 2007
12:00-12:45 Lunch
13:00-14:00 Attend outdoor tea ceremony
14:00-14:30 Interview Governor Ishikawa
15:45-17:00 Visit Aquas Yaizu
18:11 Depart from JR Shizuoka Station (Hikari 420)
19:13 Arrive at JR Tokyo Station
2. Qualification: Participants must have Gaimusho Foreign Press Registration cards
3. Cost: 10,000 yen per person including transportation, meals and accommodation
*FPCJ will inform the participants of payment methods, cancellation fee etc. later on.
4. Participants: Limited to the first 10 applicants, on a first-come first-served basis. 
(Only one reporter and one photographer from each organization, but two participants from each TV team will be acceptable.) If the number of applicants exceeds 10, an upper limit may be set on the number of participants from each country.
5. FPCJ Contact: Mr.Yano (Tel: 03-3501-3405)
6. Remarks: 
(1) Photographing and filming are prohibited inside Shizuoka Cancer Center and on the Olympus Mishima Facility production line. Some other restrictions on photographing and filming at the tour sites may apply. Please follow the instructions of the officials on duty.
(2) Shizuoka Prefecture and FPCJ will not be liable for any inconvenience, trouble or accident that might occur in the course of the tour.