Date : February 23, 2011
Notice: Kumamoto Press Tour (February 23-24, 2011)
post date : 2013.08.22
~"Land of Fire and City of Water" Kumamoto: 
Growing Industries Fostered by Rich Natural Environment ~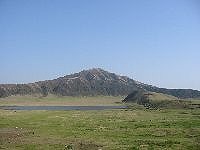 Located roughly in the center of Kyushu, Kumamoto prefecture enjoys the rich natural environment of the Aso mountains, including the world's biggest caldera, and its fertile soil, and groundwater resources of good quality coming from the mountains' rich subsoil water. Kumamoto City with a population of seven hundred thousand is the biggest city in Japan that covers all the water supply for its citizens from the plentiful underground water. Since in Kumamoto four places, a larger number than in any other prefecture, were included in the "100 Best Water" list of the Ministry of Environment, the prefecture enjoys a world-class water environment including springs, rivers and lakes. While the issue of water resources is becoming increasingly globalized, Kumamoto is working to position its wealth of water as a useful resource.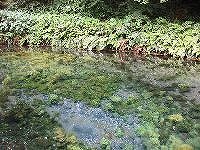 By taking advantage of the rich natural environment, Kumamoto has successfully invited a number of advanced companies in such fields as solar power generation and semiconductors, which can be keys for Japan's future growth. In addition, because of its past experience of Minamata disease, there is a general awareness of the environment in Kumamoto. In the prefecture, new businesses related to the environment and health care are being started up one after another in such fields as agriculture and bio-technology. 
This press tour will visit Kumamoto prefecture, where various industries playing key roles in the "New Growth Strategy" of the government are developing. The tour will cover activities aimed at the development and practical realization of the next-generation high technology, and also local small-and-medium-sized businesses exerting a unique presence in the environmental and agricultural fields. It will also touch on the nature of a "Land of Fire and City of Water," Kumamoto and its appealing culture. 
*In June 2010, the Japanese government approved the "New Growth Strategy" at a Cabinet meeting as a policy to treat solutions for the problems of the present economic society as opportunities to create new demands and jobs and to develop them to full growth. As fields for growth, this strategy pointed to four concrete areas: 1) "green innovation" including measures against global warming and the renewable energy industry, 2) "life innovation" aiming to overcome the falling birthrate and the aging population and to make Japan a healthy superpower, 3) "Asian economic strategy" to meet the demands of Asian countries facing environmental problems caused by rapid development, and 4) "strategies for promoting a tourism-oriented nation and local revitalization" aiming to vitalize tourism using the cultural heritage and the natural environment and to foster local communities in a healthy manner through the development of agriculture, forestry and fisheries. 
Presentations
1. MATSUMOTO Farm Co., Ltd
~Aiming for strong and globally competitive farming with the information management system~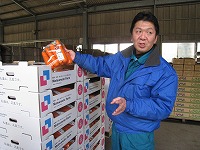 Kumamoto's rich natural environment that includes the Aso mountains, soil suitable for crop cultivation and clean groundwater offers optimal conditions for agriculture. Today, food globalization has advanced, and demands for food safety are increasing. In these conditions, MATSUMOTO Farm is featuring its "transparent vegetables," introducing safety management technology for production and stressing advanced management and disclosure of information. When we search the ID numbers printed on the packages of MATSUMOTO Farm products on the Internet, we can trace all the production history and even know on the Google map exactly in what field the products were cultivated. This is the "world's first" traceability system that the MATSUMOTO Farm has developed. Now, the Farm is highly motivated to develop other new systems using smart phones and to measure the CO2 emitted by the cultivation in each field.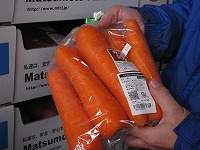 In 2007, MATSUMOTO Farm was the third company in Japan to be certified for the global GAP (Good Agricultural Practices), which is becoming almost an essential qualification for agricultural trade in Europe. The Farm is also aiming at the overseas market, conducting aggressive business using the production management system in compliance with the global standard. In fact, in 2008, the Farm received SQF (Safe Quality Food) approval, a comprehensive standard for farmers to prove the safety of their products, their clarification of the quality management and their validation and monitoring of the management, a first in the Japanese farm products field.MATSUMOTO Farm exports its main product, carrots, as well as homemade Kiriboshi Daikon (dried strips of giant radish) to Hong Kong and Europe. Although many Japanese farmers are struggling in the severe business conditions, MATSUMOTO Farm has remained in the black for five straight years, and generates two hundred million yen in annual sales. As a leading local company, it is also contributing to the employment of young people. 
It was Managing Director Takeshi Matsumoto who played a key role in the Farm's introduction of the information management and disclosure system. He previously worked as a sales person for a medical manufacturer. In this press tour, Mr. Matsumoto will talk about the features of his farm's system and the future business plan. He will also share his views on the future of Japanese agriculture facing the dispute over the participation in the TPP.
2."Suizenji Nori" Fostered by Clean Underground Water 
~An Endangered Traditional Food Becomes a Bio Resource Indigenous to Japan~
http://www.kininaru-k.jp/2008/back_doc/03/0326/genki.html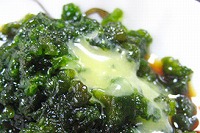 "Suizenji Nori (Aphanothece sacrum)," whose name came from the fact that it was discovered in the spring-fed pond in the Suizenji Jojuen in Kumamoto City, is not actually laver seaweed, but a blue freshwater alga that is important in Japanese cuisine and especially in vegetarian mealas a source of protein, calcium, iron and vitamin B. It was prized as a tribute to the shogunate in old times, and is now listed as one of the fifteen traditional ingredients of Kumamoto prefecture, "Higo Vegetables." At one time it was collected wild in and around Kumamoto prefecture, but because of the decline in the quality and quantity of water it is now designated as an endangered species, and cultured in a part of Kumamoto prefecture and Fukuoka prefecture. 
Against this background, a research group of the Japan Advanced Institute of Science and Technology (JAIST) discovered a totally new high-molecular material, "Sakuran." Because of its extremely high water-retaining capacity, it has already been used in cosmetics, and is now being researched for medical products in the field of skin treatment. "Sakuran" also gathers enormous attention because of its property to solidify absorbing a specific rare metal and rare earth, and is hoped to be developed to efficiently recover rare metals and other substances from factory waste. As no alternative materials to "Sakuran" have been found and as "Sakuran" cannot be made artificially, it is expected to be further researched as a"bio resource indigenous to Japan." 
In this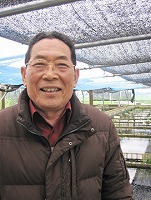 press tour, participants will be shown the features of "Sakuran" and the current state of its commercial use by President Shinichiro Kaneko of the Green Science Material Inc., a venture business in Kumamoto City which has established the technology to extract "Sakuran" from Suizenji Nori. We will also visit Mr. Keijiro Tansei, the only culturist of Suizenji Nori in Kumamoto prefecture, who is making efforts for its conservation, growth and consumption increase. Mr. Tansei took over the business that his father had started, wishing to preserve and hand down Suizenji Nori which is a "precious resource" and "vanishing culture." Now he produces a ton of Suizenji Nori a year from his four-hundred-square-meter pond.
3. Press Conference by Kumamoto Governor Ikuo Kabashima
http://www.pref.kumamoto.jp/site/tiji/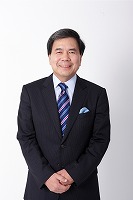 Born in 1947. After graduating from Kumamoto Prefectural Kamoto High School in 1965, Dr. Kabashima worked for a local agricultural cooperative. In 1968 he traveled to the United States as an agricultural trainee. After graduating from the agricultural department of Nebraska University in 1974, he completed his doctorate in political economics at Harvard University in 1979. Then he returned to Japan and served as a professor of the University of Tsukuba, and also of the University of Tokyo's Faculty of Law from 1997. In 2008 he became governor of Kumamoto Prefecture.
Saying that Kumamoto Prefecture is blessed with rich nature, colorful history and culture, and has a strong potential for producing capable human resources and developing a variety of industries, Governor Kabashima has been vigorously attracting companies to the prefecture, which will help promote industry promotion and the employment of local people. He also advocates making Kumamoto a place where children have a dream, young people have a job, elderly people have a secure life, and ultimately everyone feels happy.
4. Big Bio Co., Ltd 
~Challenging the Water Environmental Reclamation with the Power of Natto Bacterium ~
http://www.big-bio.com/guide/index_e.html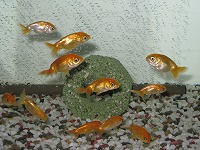 With the concept, "Recover Nature by Nature's Power," Big Bio develops products that make best use of useful microorganisms in the natural world such as the BB bacteria. This is a microorganism group containing several kinds of bacillus microorganisms including the Bacillus subtilis var. natto, which converts soy beans into natto. The river purification product, "EcoBio-Block," that the company co-developed with Koyoh Co., Ltd, consists of bacteria incorporated into porous concrete, can purify water without environment load.It already has a high reputation abroad, and was installed in the Melaka River in Pulau Langkawi in 2002-2003, for a Malaysian national project. It was tested by the Indian government in 2006, and has also been used in other countries including the ROK, China and Indonesia. In addition, it was employed as the water purification system at the Japanese pavilion at the Shanghai Expo in 2010, and introduced in the APEC held in Yokohama in 2010.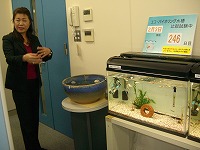 Big Bio was self-started in 1988 by the present President Keiko Sakamoto, who was an"ordinary housewife" at that time. As a mother in the middle of child-raising, she wanted her children to play in natured surroundings without worries and to grow up with a sensitive awareness. But she found that there were few safe playgrounds for children because of increasing pollution and shortage of water. Her wish at that time to get the water environment as clean as before for future children led to her start-up of Big Bio later. She started and has continued her development research for microorganism products at home, and established Big Bio Ltd. in 2000. She converted it to a joint stock corporation in 2002, and increased its annual sales to two hundred million yen. President Sakamoto was awarded the Semi-Finalist of the Entrepreneur Of The Year Japan 2007, and won the top prize at the Women Entrepreneur Award of the Japan Chamber of Commerce and Industry (Women's Federation) in 2010. Now, Big Bio is developing "sustainable" water purification systems such as a dam using an artificial floating island equipped with solar batteries, in cooperation with Fuji Electric Systems Co., Ltd. and Kumamoto University. 
In this press tour, participants will hear from President Sakamoto about the momentum to the start-up and the later development of her business, and details of her company's products. Participants will also see the company's experimental facilities.
5.Kumamoto Castle
~Honmaru Goten Palace and Honmaru Gozen Recreated at the Great Castle Boasting the Largest Number of Visitors 
~
http://www.manyou-kumamoto.jp/castle/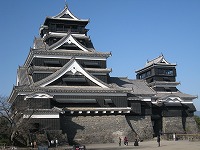 Established in 1607 by Kato Kiyomasa, Kumamoto Castle was the stage of the Satsuma Rebellion (Seinan Civil War) and also the dawn of modern Japan. The cultural symbol of Kumamoto celebrated its 400th anniversary in 2007, and in the following year, the number of tourists reached 2,039,558, ranking first in all castles in Japan.The large-scale restorationand improvement project started in fiscal 1998 and is scheduled to be completed in fiscal 2017. The project has attracted a great deal of attention since part of the restoration cost has been donated by citizens through the "Hitokuchi Joshu Program," and as of the end of last year, the number of donations exceeded 36,000 and the amount 430 million yen. In March 2008, the restoration of Honmaru Goten Palace, which was burnt down during the Satsuma Rebellion in 1877, was completed. Local wood and craftsmen played a significant role in the reconstruction, 130 years after its destruction.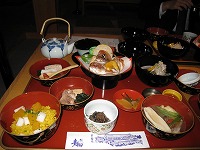 Participants will tour the Honmaru Goten Palace with an account of the restoration project, and also try for lunch "Honmaru Gozen," a recreated meal of the Kumamoto clan's culinary culture.

6.Fuji Electric Systems Co., Ltd 
~ From Kumamoto, Front Line in Thin-Film Solar Technology ~
http://www.fujielectric.com/fes/
Kumamoto aims to be a prefecture advanced in solar energy.The penetration of the residential solar power generation system was 4.31% at the end of March 2010. This is the second highest in Japan and greatly exceeds the national average (2.19%). Kumamoto prefecture launched the "Kumamoto Solar Industrial Promotion Plan" in 2006, and now aims to develop its solar industry into an industry with the scale of one hundred billion yen and one thousand jobs in FY2015. In fact, companies related to solar power generation are concentrating in the prefecture.
A r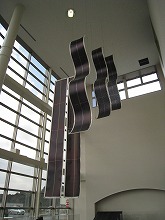 epresentative of the solar-cell manufacturers locating in Kumamoto prefecture is Fuji Electric Systems Co., Ltd. In the solar cell market whose main stream had been the crystal type with glass substrates, the company successfully developed the thin, light and flexible film-type amorphous solar cell, "F WAVE" modules, by employing plastic films for substrates. In November 2006, Fuji Electric Systems started to mass-produce "F WAVE" modules in its new factory in Kumamoto.While the rapid expansion of solar power generation causes concerns about the shortage of its raw material, silicon, the "F WAVE" modules use only a two-hundredth part of silicon needed for the crystal-type solar cell.
"F WAVE" modules are strongly expected to promote the dissemination of solar power generation in a big way, because they are thinner and lighter than the crystal-type (thickness: 1/60, weight: 1/10), and flexible enough to be installed on such difficult surfaces as walls, surfaces near the ground (if wired), arched roof and eaves. In 2007, Fuji Electric Systems received the Monozukuri Nippon Grand Award of the Ministry of Economy, Trade and Industry, for its development of the "F WAVE" modules. 
In November last year, the company co-launched with OS Co., Ltd. a spring-roller-type mobile solar unit that used the flexible amorphous solar cell, the first on the market. This solar power generation equipment was light, compact and usable anywhere. In large part, it was developed for power generation for such information devices as mobile phones, radio, TV and PC at times of disaster. 
In this press tour, participants will be shown the trend in the solar cell market and the uniqueness of the thin-film solar cell of Fuji Electric Systems Co., Ltd., and the newly co-launched mobile solar unit will be demonstrated. 
* Foreign Press Center/Japan and Kumamoto Prefecture co-organized this press tour. Tour participants bear part of the cost, but the purpose of the tour is not profit-making.
Tour itinerary and application details:
1. Itinerary: Wednesday, February 23
08:10: Leave Haneda Airport by ANA641
10:05: Arrive at Kumamoto Airport
Morning: MATSUMOTO Farm Co., Ltd
Afternoon: Suizenji Nori
        Press Conference by Kumamoto Governor
19:00-20:30: Dinner Meeting with Kumamoto Governor 
(Stay overnight at Hotel Nikko Kumamoto) 
Thursday, February 24
8:30: Leave hotel
Morning: Big Bio Co., Ltd
Lunch: "Honmaru Gozen"(at O-Ondaidokoro, Honmaru Goten Palace,Kumamoto Castle)
Afternoon: Honmaru Goten Palace
        Fuji Electric Systems Co., Ltd/OS Co.,Ltd
19:00: Leave Kumamoto Airport by ANA648
20:30: Arrive at Haneda Airport
2. Qualification: Bearer of Gaimusho foreign press registration card
3. Expenses: 13,000 yen per person including transportation, meals, and accommodation
* FPCJ will later inform the participants of methods for payment, cancellation fee etc.
4. Participants: Limited to the first ten applicants on a first-come first-served basis.
*Only one reporter and one photographer from each company, but two participants from each TV team will be acceptable. 
**If the number of applicants exceeds 10, an upper limit may be set on the number of participants from each country.
5. FPCJ Contact: Mr. Yano and Ms. Ito (Tel: 03-3501-3405, 5251)
6. Remarks: 
*There are some restrictions on photographing and filming at the tour sites. Please follow the instructions of the officials on duty.
**The FPCJ will not be liable for any inconvenience, trouble or accident that might occur in the course of the tour.