Date : June 1, 2021
Toward a Decarbonized Society in 2050—How the Business Community Will Act (Mr. Kengo Sakurada, Keizai Doyukai Chairman)
post date : 2021.05.18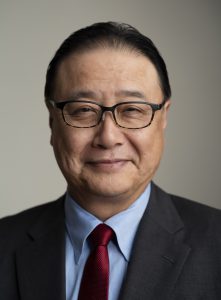 Following the October 2020 declaration that Japan would go carbon neutral by 2050, the Japanese government has implemented several initiatives to bring about a decarbonized society, such as setting a target in April 2021 to reduce greenhouse gas emissions by 46% of FY 2013 levels by FY 2030. As the international debate over decarbonization becomes more active moving toward the G7 Summit in Cornwall, England this June and the COP26 in Glasgow, Scotland in November, what strategy and vision will the Japanese business community approach this issue with?
The FPCJ has invited Mr. Kengo Sakurada, chairman of the Keizai Doyukai (Japan Association of Corporate Executives), which released a proposal at the end of July 2020 arguing for Japan to include 40% renewable energy in its energy mix for 2030, to discuss this topic ahead of the G7 Summit.
■Date: June 1 (Tues), 2021, 10:30-11:30 (Deadline for application: Noon, May 31)
■Briefer: Mr. Kengo Sakurada, Keizai Doyukai Chairman

■Language: Simultaneous English translation of original Japanese 
*If you would like to listen to the English interpretation, be sure to install the Zoom app ahead of time (the Interpretation button is not displayed in the browser version).
As in our standard press briefings, there will be a Q&A session at the end.
*In principle, questions will only be accepted from members of the foreign press.

■Members of the Foreign Press:
Please send any questions for the briefer or topics you are interested in to cp@fpcjpn.or.jp by 12:00 noon on May 31.  As there will only be a limited amount of time to ask questions during the briefing, we will collect questions and provide them to the briefer in advance.

Embassy representatives and FPCJ supporting members may also watch the briefing as observers (admission free).
■How to Apply: Please refer to either the email or fax we sent.
*We will not be accepting applications by email.