Date : February 25, 2020
FY2019 Decommissioning and Contaminated Water Management at Fukushima Daiichi NPS (METI/TEPCO)
post date : 2020.02.01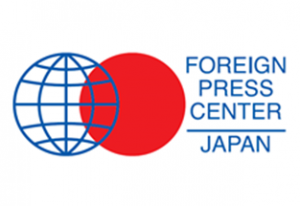 This year will mark nine years since the Great East Japan Earthquake and the TEPCO Fukushima Daiichi Nuclear Power Station accident.  On this occasion, the FPCJ has invited an official from the Ministry of Economy, Trade and Industry and an executive from TEPCO to explain the current situation, progress, and future of decommissioning and contaminated water management at the Fukushima Daiichi Nuclear Power Station.
Date: February 25 (Tue), 2020, 10:30-12:00
Briefer:
1) Ms. Yumiko HATA, Director for International Issues / Waste Management of Fukushima Daiichi NPS,
     Nuclear Accident Response Office in Ministry of Economy, Trade and Industry
2) Mr. Akira ONO, Chief Decommissioning Officer (CDO), President of Fukushima Daiichi
     Decontamination and Decommissioning Engineering Company, Tokyo Electric Power Company
     Holdings (TEPCO HD)          
Language: Japanese (with consecutive English interpretation)
Place: Foreign Press Center Japan(6th fl., Nippon Press Center Bldg)
          *No car park is available. 
【Reservation required: 40 openings available】 
*Embassy representatives and FPCJ supporting members may also attend the briefing as observers (admission free).
  In principle, only one person will be accepted from each organization.
  If all openings have been filled, your application may be rejected.
  Please note that FPCJ will not reply to your application, unless NO openings are available.
  Thank you for your understanding.