Date : September 19, 2019
International Situation Around Iran and Japan's Response (Mr. Nobuhisa Degawa, Executive Commentator, NHK)
post date : 2019.09.01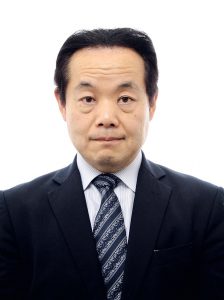 With tensions high in the Middle East due to strained relations between the US and Iran, on August 28 Prime Minister Shinzo Abe met with Iranian Foreign Minister Mohammad Javad Zarif, who was visiting Japan, and stated that Japan intended to continue diplomatic efforts towards easing tensions and stabilizing the situation. The two agreed that Japan and Iran would stay in close contact with each other, and with the UN General Assembly to be held in September, the decision was made to try to arrange a meeting between Prime Minister Abe and President Hassan Rouhani. What role will Japan, with its traditionally friendly relations with Iran, have to play in stabilizing the Middle East?
The FPCJ has invited Middle East and Islam expert Mr. Nobuhisa Degawa, a senior NHK commentator who was previously NHK's bureau chief in Tehran, Jerusalem, and Cairo, to discuss this topic.
Date: September 19 (Thu), 2019
Briefer: Mr. Nobuhisa Degawa, NHK Senior Commentator
Place: Foreign Press Center Japan (6th fl., Nippon Press Center Bldg)

Language: Japanese (with consecutive English interpretation)
【Reservation required: 40 openings available】 Due to the size of the venue, please apply in advance.  
*Embassy representatives and FPCJ supporting members may also attend the briefing as observers (admission free).
  In principle, only one person will be accepted from each organization.
  If all openings have been filled, your application may be rejected.
  Please note that FPCJ will not reply to your application, unless NO openings are available.
  Thank you for your understanding.
*No car park is available. Please use a nearby car park if you come by car.