Date : July 12, 2019
Basic Policies for Economic and Fiscal Management 2019 and Future of Japan's Economy (Prof. Shumpei TAKEMORI, Keio University)
post date : 2019.07.02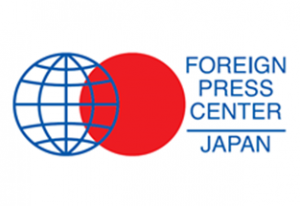 Japan's Basic Policies for Economic and Fiscal Management and Reform were approved by the Cabinet. While these Basic Policies maintain that the consumption tax rate will increase in October this year, they also clearly state that "flexible macroeconomic policies will be taken without hesitation" if the risk of an economic downturn becomes imminent. It includes policies to support approximately one million members of the "employment ice age" generation, with a target goal of increasing the number of full-time employees by 300,000 over three years, as well as measures such as ensuring employment up to the age of 70.
The FPCJ has invited Dr. Shumpei Takemori, a professor at Keio University and a private sector member of the Council on Economic and Fiscal Policy (chaired by Prime Minister Shinzo Abe) that organizes the Basic Policies, to discuss the 2019 Basic Policies and the future of Japan's economy.
Date: July 12 (Fri), 2019, 14:00-15:30
Briefer: Dr. Shumpei TAKEMORI, Professor, Keio University

Place: Foreign Press Center Japan (6th fl., Nippon Press Center Bldg)

Language: Japanese (with consecutive English interpretation)
【Reservation required: 40 openings available】 Due to the size of the venue, please apply in advance.  
*Embassy representatives and FPCJ supporting members may also attend the briefing as observers (admission free).
  In principle, only one person will be accepted from each organization.
  If all openings have been filled, your application may be rejected.
  Please note that FPCJ will not reply to your application, unless NO openings are available.
  Thank you for your understanding.
*No car park is available. Please use a nearby car park if you come by car.