Date : September 24 - 30, 2017
Fellowship Program: USA, The Los Angeles Times, Jonathan Kaiman, Beijing bureau chief
post date : 2017.11.20
As part of the 2017-2018 FPCJ Fellowship Program, Mr. Jonathan Kaiman, Beijing bureau chief for the Los Angeles Times (USA), visited Japan from September 24 to September 30.
The Los Angeles Times is a major American daily newspaper founded in 1881, with 39 million monthly visitors to its online version and a weekday readership of 1.4 million (Sunday readership of 2.4 million).
Mr. Kaiman visited Tokyo, Fukuoka, and Fukui, covering four main topics: World Heritage Site Okinoshima, working-style reforms (correcting long working hours, etc.), security in East Asia, and "unique Japan."
For the topic of security in East Asia, he spoke with members of the Ministry of Foreign Affairs, the Ministry of Defense, and experts about North Korea's nuclear weapons and missile development program. For "unique Japan," he interviewed Nestlé Japan staff about developing unique Kit Kat products.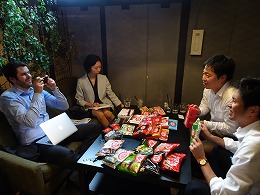 For Okinoshima, Mr. Kaiman visited Munakata, Fukuoka, where he heard from priests and parishioners of Munakata Taisha and from Munakata's deputy mayor about the process behind Okinoshima being registered as a World Heritage Site, and why women are forbidden on the island.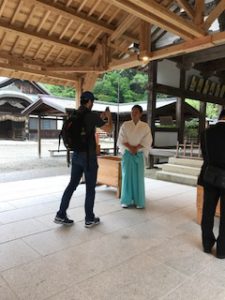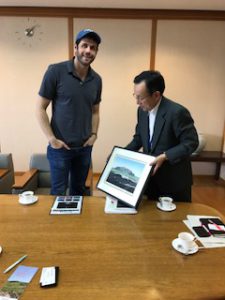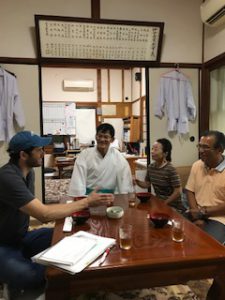 For working-style reform, he spoke with experts and industry groups about its connection with suicide, and interviewed Mr. Yukio Shige in Tojinbo, Fukui about his efforts to help prevent suicides.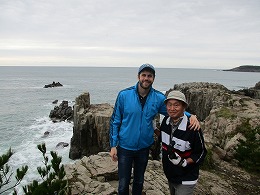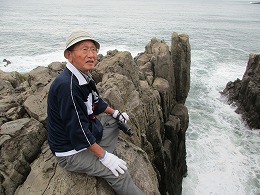 *Articles written based on this fellowship program can be read from the links below.
                                              (12/12/2017)