Date : May 13 - 17, 2017
The 2017 Jefferson Fellowships program of the East-West Center
post date : 2017.05.26
From May 13 to 17, the journalists participating in the 2017 Jefferson Fellowships program sponsored by the East-West Center (located in Hawaii, U.S.) traveled to Japan. The FPCJ provided arrangements for their program in Japan.
The Jefferson Fellowships program was established in 1967 as a travel-study seminar to enhance mutual understanding between the U.S. and the Asia Pacific region, and every year about 15 journalists from the U.S. and Asia Pacific countries participate in the program.
This year, the program was carried out on the theme of Trade, Security and Strategic Relationships in Asia Pacific and the Future of the US Role, visiting US(Hawaii), Japan, China, and the Philippines over the course of three weeks. A total of 13 journalists from 10 countries including Malaysia, Singapore, and the U.S. participated in the Japanese part of the program.
The following pictures are from some of the locations the group visited.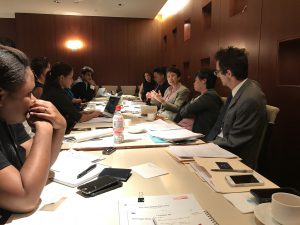 Interview with Dr. Yoko Ishikura, Professor Emeritus at Hitotsubashi University. There was a lively discussion about the themes of corporate competitiveness and response to globalization, with topics including Japan's lifelong employment system and long working hours.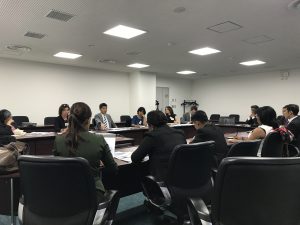 Briefing by National Graduate Institute for Policy Studies (GRIPS) Professor Narushige Michishita. He spoke about security in East Asia, particularly in regards to the threat of North Korean missiles.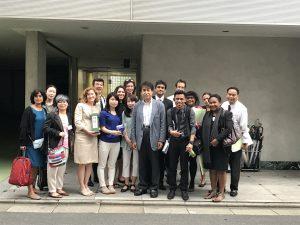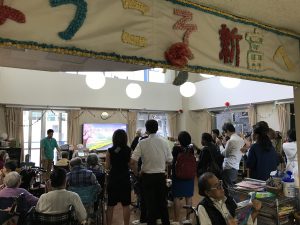 Visiting Shin Tomi, a special nursing home, to cover how robots are being used in the nursing care industry. Journalists interviewed the facility manager and residents about how robots were first introduced, and changes that have occurred since their introduction. Journalists also had the chance to try out a wearable robot.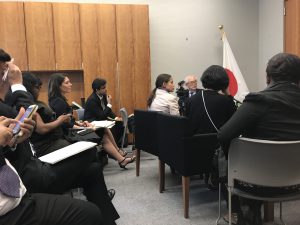 Interview with Mr. Tomohiko Taniguchi, Special Adviser to the Cabinet of Prime Minister Shinzo Abe. Topics discussed included foreign policy, security, and the future of the TPP.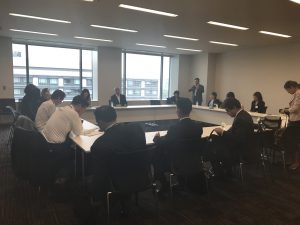 Interview with Mr. Gen Nakatani, former Minister of Defense. He spoke in detail about Japan's defense policy.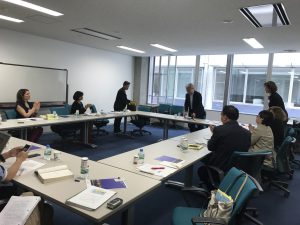 Interview with Dr. Akihiko Tanaka, President of the National Graduate Institute for Policy Studies (GRIPS). As a former President of the Japan International Cooperation Agency (JICA), he discussed topics including Official Development Assistance by Japan.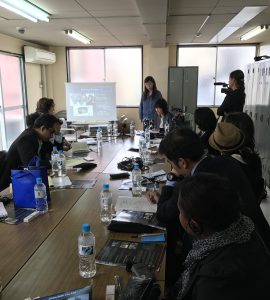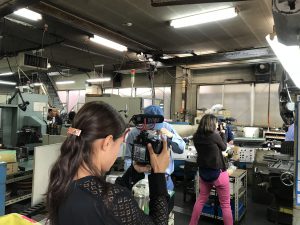 Visiting precision metal-working company Daiya Seiki Co., Ltd. in Ota, Tokyo to cover Japanese craftsmanship. President Takako Suwa spoke to journalists from her perspective as a female executive, followed by a tour of the factory.