Date : March 20, 2023
FY2022 3rd FPCJ International Webinar: Japanese Tourism After COVID-19: Rising Hopes and Response to Issues—How Can Japan Become a Leader in Sustainable Tourism?
post date : 2023.02.28
Japan's tourism has begun to restart, after the country essentially closing its borders due to the pandemic. While there were 31.88 million foreign visitors to Japan in 2019, that number fell to 240,000 in 2021. However, things turned around after the government's relaxation of border control measures in October last year, and the number of tourists is expected to recover to pre-COVID-19 levels by October 2024, in a true V-shaped recovery. In the Travel & Tourism Development Index 2021 released last May by the World Economic Forum, Japan ranked first for the first time since the survey began in 2007, ahead of the United States, Spain, and France. This was due not only to factors such as Japan's convenient transportation infrastructure, ample nature and rich culture, but also thanks to a relatively high ranking in the newly established Travel and Tourism Sustainability category. Japan's competitiveness and high potential as a tourist destination were demonstrated.
Japan also has one of the oldest populations in the world, and the more rural a region is the greater the labor shortage for the tourism industry. Low productivity due to the slow adoption of IT for disseminating information has also been suggested. Of inbound tourists to Japan, 70–80% are from Asia, and 80% of the most popular destinations are in ten prefectures including Tokyo, Osaka, and Hokkaido, so only certain areas see the benefits of inbound tourism. Furthermore, the extreme concentration of tourists in certain areas, such as Kyoto, has become an issue affecting the lives of local residents.
As expectations rise for Japan as a tourist destination, how can the country provide high value-added tourism while meeting the diverse needs of travelers? How can Japan promote sustainable tourism through conservation and utilization of the environment, transmission and inheritance of culture, and stimulation and sustainable development of local economies? This webinar will include discussions between experts on tourism administration and policy as well as foreign correspondents who have been watching Japan from an international perspective, along with hearing directly from people on the front line of the tourism industry. The future of Japanese tourism will be discussed, as well as rediscovering its appeal and potential.
FPCJ International Webinars
The FPCJ planned a series of three international webinars for this fiscal year, with the goal of representing the FPCJ's activities in acting as a bridge between Japan and members of the foreign media. This is the third of these webinars. Through these webinars, we have created opportunities to hear the perspectives of foreign correspondents who are active in reporting on Japan, and discuss how Japan is seen in the world.
Webinar Format
In the first half of the webinar, the panelists (members of the foreign media) will share what kind of reporting they have done related to tourism in Japan, the response it received, places they have visited in Japan that left a strong impression on them, and what challenges exist for the tourism industry in Japan. The experts will then explain the appeal of Japan and issues for sustainable tourism, based on the results of their research.
In the second half, there will be livestreams from places (tentatively South Korea, Oita, Nagano) working to solve issues or engaged in pioneering initiatives, and a discussion will be held. The discussion will cover rediscovering Japan's appeal, showing a positive stance toward inbound tourism, and how to work on global issues such as sustainable tourism.
At the end, there will be time for a question and answer session between the panelists and webinar participants.
Details
1. Time and Date
10:00–11:45, Monday, March 20, 2023 (Venue will open at 9:50)
2. Format
Online only (Zoom Webinar)
3. Language
Japanese/English (simultaneous interpretation)
*Note: Individual panelists will use either English or Japanese, and there will be simultaneous interpretation into the other language. In order to use the simultaneous interpretation function it is necessary to install the Zoom application in advance (you can join the webinar from a web browser, which provides original languages only, and it will not be possible to use the interpretation function.)
4.Support
Ministry of Foreign Affairs, Japan Tourism Agency
5.Cost
Free of Charge
6. Program and Panelists
| | | |
| --- | --- | --- |
| 10:00 | Opening remarks by Mr. Kazuo Kodama, FPCJ President | |
| 10:05-10:30 | Presentations by panelists | (25 min.) |
| 10:30-11:20 | Panel discussion (including those joining by livestream) | (50 min.) |
| 11:20-11:35 | Q&A | (15 min.) |
| 11:35-11:40 | Discussion summary | (5 min.) |
| 11:45 | Closing | (5 min.) |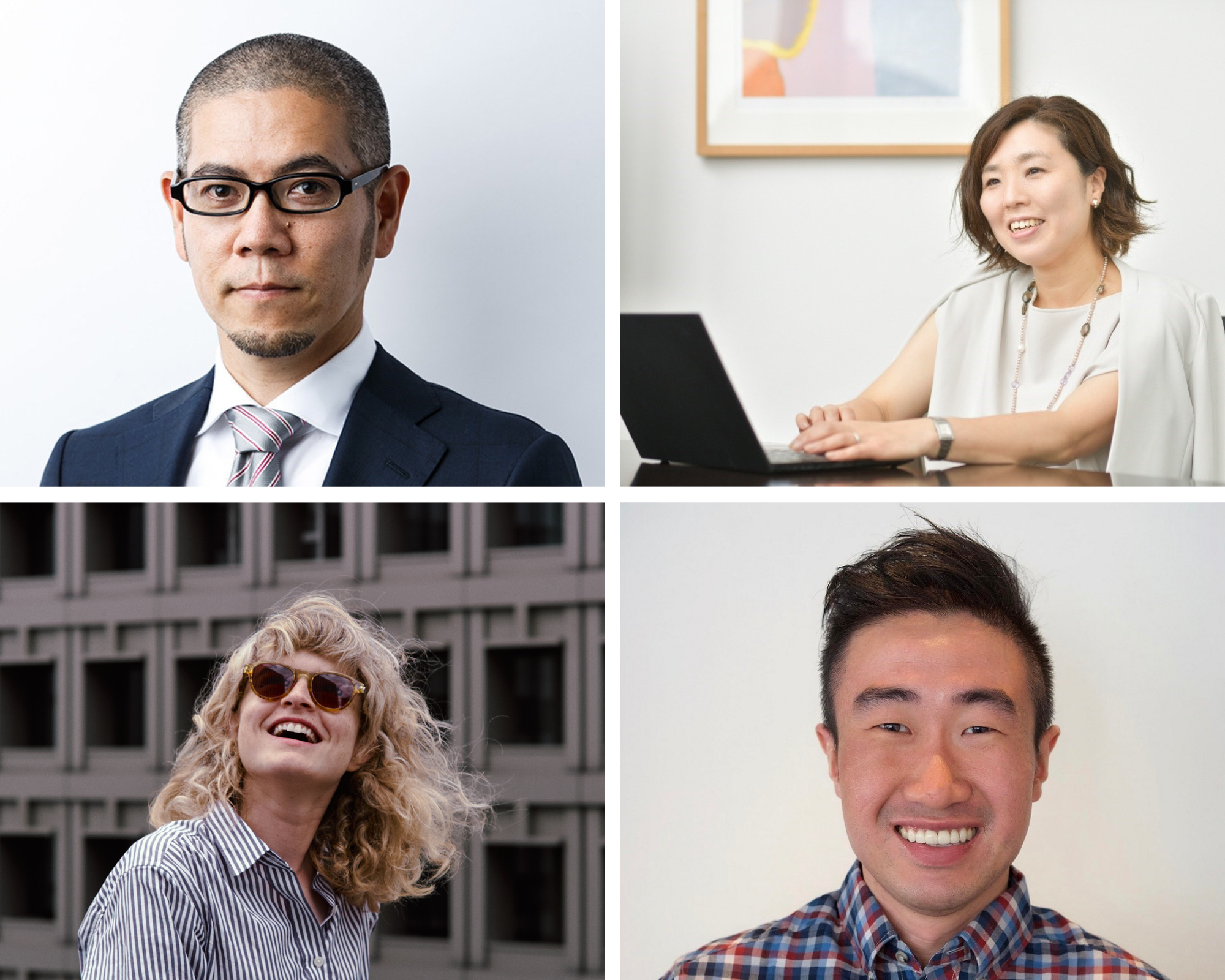 ◆Moderator
Mr. Keisuke MURAYAMA (Yamatogokoro Inc., CEO)
Born in Kobe, Hyogo. Graduated from the University of Wisconsin-Madison. After working for Accenture Japan Ltd., in 2007 he established www.yamatogokoro.jp, the largest inbound tourism information site in Japan. In addition to being a member of the Cabinet Office Tourism Strategy Implementation Promotion Advisory Panel, he is involved in national and regional tourism policy. Has appeared frequently in Japanese and global media. Recent works include Tourism Restoration: 28 Keywords to Build a Sustainable Region (President Inc.) Tokyo Metropolitan University part-time lecturer. Tourism Valueup Academy president.
◆Panelists
Ms. Kanako MORITO (Jalan Research Center, Head Researcher)
Joined the company in 1998. After being assigned to Recruit Research, worked at the Jaran editorial office and in advertising production, before becoming Head Researcher in April 2007. Specializes in surveys and tourism marketing. Past research includes "Predictions for Future Demand of Tourism in 2030," predicting future demand including inbound tourism, and "Tourism Destination Management Benefiting Everyone," research into sustainable tourism.
Mr. Walter SIM (The Straits Times, Japan Correspondent) <Singapore>
The Straits Times is Singapore's largest English-language daily newspaper. After studying journalism theory at Nanyang Technological University, Mr. Sim joined the paper in 2012 and has been its Japanese correspondent since 2016. He covers a variety of topics in Japan, including politics, diplomacy, the economy, and society. He has participated in many FPCJ events (briefings, press tours around Japan).
Ms. Lucy DAYMAN (Freelance Journalist) <Australia>
After working as the editor for an Australian culture and music magazine, Ms. Dayman moved from Melbourne to Japan in 2016. Working freelance, she wrote a guidebook on Japan for travel guide publisher Lonely Planet. In 2019, she cofounded Y+L Projects. They provide writing services with a global perspective for the foreign media and domestic Japanese clients.
◆Participants via Livestream
Mr. YOON Hee-il (The Kyunghyang Shinmun, National Society Desk Reporter) <South Korea>
The Kyunghyang Shinmun is a national daily newspaper in South Korea. From 2014 to 2017, Mr. Yoon was the head of its Tokyo bureau. Appeared in the BS-TBS show Gaikokujin Kisha wa Mita+ (Through Foreign Journalists' Eyes Plus). Loves trains, and became the honorary station chief of Hayabusa Station in Yazu, Tottori while stationed in Japan.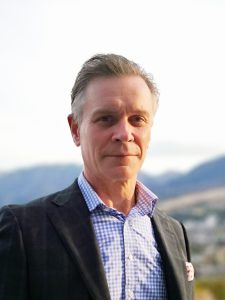 Mr. Paul Christie  (CEO, Walk Japan) <Oita Prefecture>
Paul organizes authentic and enjoyable tours to discover "Japan as it really is".
Since 2002, he has been based in Kitsuki City, Oita Prefecture, where he also contributes to the local community.
Nagano Prefectural Office and Nagano Tourism Organization <Nagano Prefecture>
Nagano Prefecture is promoting adventure tourism to experience nature and enjoy various cultures.  They are also focusing on attracting visitors in the summer, when it is more difficult to attract visitors than in the winter when many ski tourists visit. The Prefectural Government  has shifted its tourism promotion policy from "quantity" to "quality" and is aiming to create a region where visitors can stay for a long period of time.
*Program details, times, and panelists may change without notice.
7. How to Apply
Apply using the URL below:
https://us02web.zoom.us/webinar/register/WN_WG0Y7HMUSxanBal5V9Lq2A
*Immediately after applying, a confirmation email with a link to join the webinar will automatically be sent from no-reply@zoom.us. If you do not receive the email, first check to see if it is in your spam or trash folders. If you cannot find it, contact us using the information below.
*We will send an email linking to a video recording of the webinar to everyone who applied. Please consider applying even if you will be unavailable the day of the webinar.


Contact Information
Foreign Press Center Japan
Strategic Communications: Sato, Fukasawa
sc@fpcjpn.or.jp | 03-3501-5251