[City of Sapporo] The Allure of Winter German Christmas Market in Sapporo
post date : 2017.12.21
Elena Zrelova, Coordinator for International Relations (Russia)
Sapporo. A place where the four seasons are clearly defined and where the allure differs from season to season. There are many events held throughout the year including the Lilac Festival, Yosakoi Soran festival, Pacific Music Festival (PMF), Beer Gardens, Sapporo Autumn Fest, and the Snow Festival. Tourists as well as Sapporo natives have something to enjoy no matter what the season.
Having poor tolerance to heat, Sapporo is the easiest city for me to live in. Compared to my hometown of Novosibirsk, where the winter temperatures can fall below -30 degrees Celsius, Sapporo's winter is a short and mild one. It would be a waste not to enjoy such a comfortable winter, would it not?
Speaking of fun ways to enjoy the winter, the Sapporo Snow Festival, onsen hot springs, and winter sports all come to mind. However, here I would like to introduce the German Christmas Market in Sapporo, held in Odori Park 2-chome from the end of November thru December 24th.
This event began in 2002 as a way to get the citizens of Sapporo to know more about Munich (which is a sister city of Sapporo) by holding one of the German city's annual events (a Christmas market) in Sapporo, and also as a 30th Year Anniversary celebration of the sister-city relations between the two cities.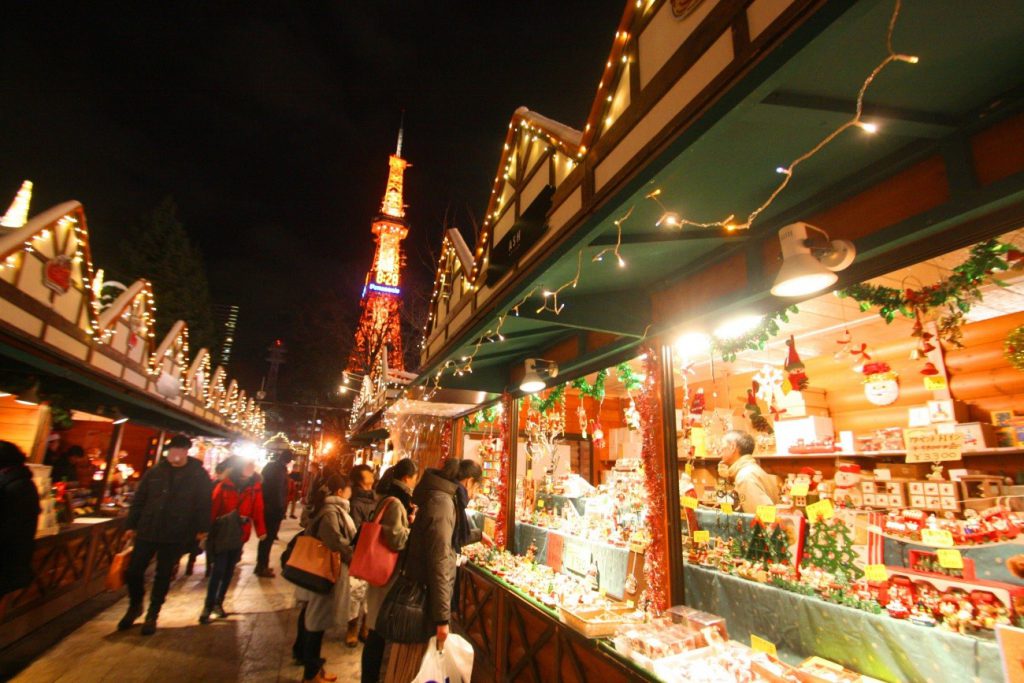 (Photo: German Christmas Market in Sapporo)
At the venue, German specialties such as white sausages and mulled wine are sold, as well as various other products from overseas. Those who ordinarily would have few opportunities to engage with foreign cultures can fully enjoy the international atmosphere of the Christmas Market. I also recommend it for those looking for the perfect Christmas present. You can purchase handmade decorations from local Hokkaido craftsmen, beeswax candles imported from Germany, and other items only available here, and can also experience snow globe and candle making.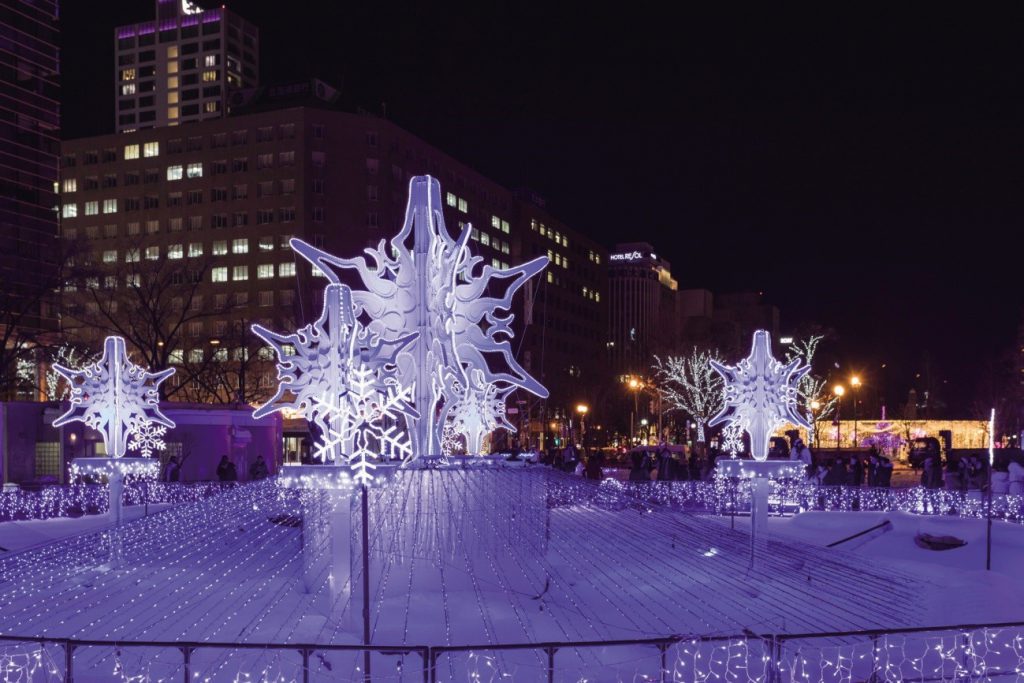 (Photo: Sapporo White Illumination)
The Sapporo White Illumination is held at the same time as the Christmas Market in Odori Park, beautifully transforming the city with the contrast of the pure white show and colorful lights. Even if it is frigid outside, Odori Park feels warm during this season thanks to Christmas magic created by the Christmas music, the fragrances of the delicious German cuisine, and the unique Sapporo scenery piled up with snow.
Regardless of in how much detail I describe it and no matter what eloquent language I use, if you don't go yourself you will never understand the allure of the Christmas Market. However if you go just once, you will surely be drawn in to the fairy tale-like atmosphere. 
So, if you have a chance, how about coming to visit this season's Sapporo and Odori Park?
(Elena, Russian Coordinator for International Relations for the City of Sapporo.)