【Meiji University】Production of an Infomercial for Foreign Countries
post date : 2016.03.17
Meiji University has produced an infomercial conveying the appeals of the school and Tokyo to foreign nationals who are interested in or concerned about Japan.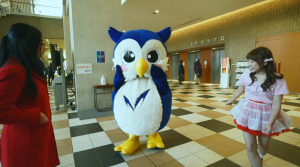 (What is the true identity of everybody's favorite on campus? )
Composed in three episodes, the infomercial features three foreign nationals who are studying at Meiji University. Each of these students experiences Tokyo while walking the streets of districts such as Akihabara and Asakusa. Next, each encounters "mysterious" things on a Meiji University campus. While explaining these "mysteries," three teachers comment on the Meiji University facilities and tradition, and the attractions of life as a student there.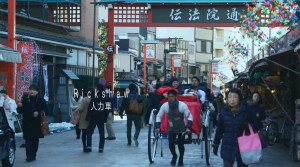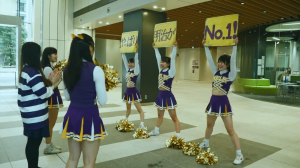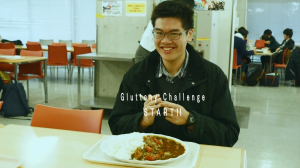 (Feeling the real Japan in the Asakusa district / The Meiji University cheering squad suddenly appears / Gluttony challenge in the university cafeteria!?)
To underscore Meiji University's "open to the world" character, the infomercial incorporates information on "promotion of globalization", "production of graduates who will be active members of society", and "its reputation within Japan." The objective is to heighten knowledge of Meiji University in other countries and help to attract diverse students as a hub of "internationalization."
The footage is being shown as a program on the WAKUWAKU JAPAN station in Indonesia, Myanmar, and Singapore. 
The infomercial can be viewed on YouTube. (English version only)
[Inquiries]
Public Relations Office, Meiji University
E-mail:koho@mics.meiji.ac.jp