Japan Science and Technology Agency: The National Museum of Emerging Science and Innovation (Miraikan) will feature the "iPS Cells for a New Future" Week
post date : 2012.06.18

The National Museum of Emerging Science and Innovation (Miraikan) will feature the "iPS Cells for a New Future" Week from June 13 (Wed.) to 18 (Mon.), 2012, in commemoration of an annual meeting of the International Society for Stem Cell Research (ISSCR) to be held for the first time in Japan. Miraikan will host Professor Shinya Yamanaka, Director of the Center for iPS Cell Research and Application (CiRA), Kyoto University, and Professor Ian Wilmut of the University of Edinburgh, who surprised the world by developing Dolly, the cloned sheep.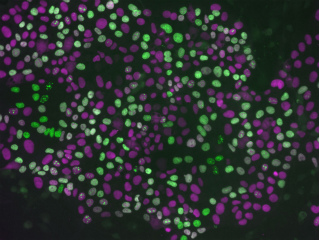 "iPS Cells for a New Future" Week
ISSCR2012 Public Symposium
Using the "cutting edge" of science to access cellular programs -- iPS cells and your future
"With some basic knowledge, technically anyone can create iPS cells." These are the words of Dr. Shinya Yamanaka, who first generated iPS cells in 2006 by artificial manipulation. iPS cells have the potential to differentiate into various cells. It can be said that iPS cells were created by changing the fate of the cells, or in other words, by "reprogramming" the cells. There is considerable excitement around the world for the use of iPS cells in the treatment of many diseases and injuries. What applications do you see for iPS cells? This event offers you an opportunity to consider the many possibilities offered by iPS cells. Dr. Ian Wilmut, who led the research team that cloned Dolly the sheep, and Dr. Shinya Yamanaka will attend the event.
Date: June 17 (Sun.), 2012 16:00-18:00
Venue: 1F Symbol Zone, Miraikan
How to enter: Please apply through Miraikan's website, on a first-come first served-basis. As soon as the number of applications reaches capacity, reception will be closed.
*This event will be broadcasted live via Ustream in Japanese and English, including the appearances of the participants. Recorded images may also be released via YouTube, etc., at a later date.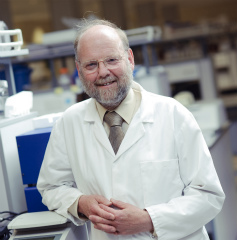 Speakers:
Dr. Ian Wilmut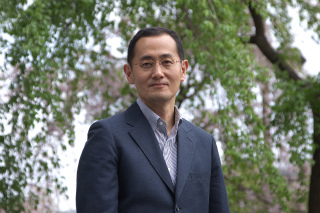 Dr. Shinya Yamanaka
Special Screening of "Young Alive! -iPS Cells for a New Future-"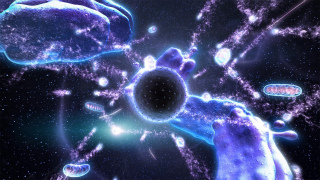 Through the summer experience of the main character Nozomi, a girl in 6th grade, this program introduces, in an understandable way, "iPS cells" whose application is anticipated in the development of new drugs and regenerative medicine. The "iPS cells" expressed with 3D images using CG is as if you were traveling inside a cell.
Term: June 13 (Wed.) – June 18 (Mon.)
Venue: 6F Dome Theater GAIA, Miraikan
Schedule: 12:00 and 15:00
On the day of the symposium (June 17), an additional show will be held from 17:30 and 18:30. A reservation ticket is needed. Reservation tickets will be given out in front of the Dome Theater GAIA on 6F from 14:30 till 16:30.
*The ticket for the permanent exhibition is necessary for reservation.
*The reservation desk will be closed when seats are fully booked.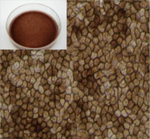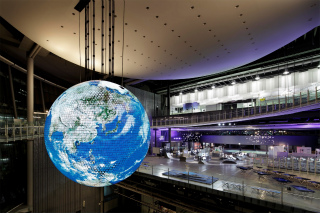 <CONTACT>
National Museum of Emerging Science and Innovation (Miraikan)
2-3-6, Aomi, Koto-ku, Tokyo 135-0064
Tel: +81-3-3570-9207
URL: http://www.miraikan.jst.go.jp/en/