【City of Sapporo】Welcoming 1.5 million foreign visitors annually!
post date : 2015.12.04
My name is Sakinah Mohd Khalid, and I have been working at the Tourism Policy Planning Section of the Tourism & Convention Promotion Department since August last year. City life conjures up images of a hectic lifestyle. I can definitely attest to that, having grown up in the crowded and busy city-state that is Singapore. However, ever since moving to Sapporo to work as a Coordinator of International Relations for the City of Sapporo in August 2014, I realized that a city does not always have to be defined by tall buildings, narrow streets and heavy traffic.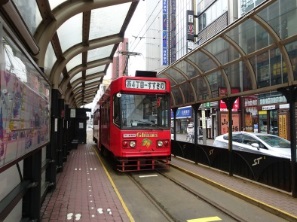 Cities have high accessibility not available in more rural areas. Sapporo definitely fulfills this criterion with underground train lines, a tram system and a multitude of buses that run like clockwork too. Moreover, because of the large influx of tourists Sapporo receives, most of the signs serving these transportation systems are also displayed in English, Mandarin and Korean. Such an efficient system definitely makes living in Sapporo as a foreigner, much easier.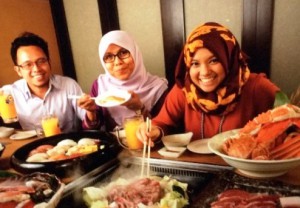 On top of that, there is a constant movement to improve the living environment for both foreign residents and tourists alike. Sapporo received about 1.5 million foreign visitors in 2014 alone, which was a whopping 34% increase from the previous year and this number is expected to increase still over the next few years. As such, there has been an increase in restaurants serving to a variety of consumers such as vegetarians and Muslims. This is merely an addition to an already varied palate that can be found in Sapporo from fresh seafood, barbeque lamb meat known as Genghis Khan, raw meat known as yukke, locally produced ramen and much sweets and confectionary!!
However, my favourite aspect of Sapporo would definitely have to be its proximity to nature and vast amounts of space here. Being an outdoorsy person, I enjoy how it takes less than an hour from home to the nearest mountain for a quick hike on a sunny and warm day. An example is Mt. Moiwa where not only are there five separate walking trails, there is also a ropeway that you can take for non-hikers! The night view from Mt Moiwa was even voted one of the top three in Japan this year! In winter, breathtaking views of the city are also available from the ski slopes within the city such as at Sapporo Teine.
There is also no shortage of parks, including my favourite, the Moerenuma Park – which actually doubles as an art installation. Originally designed by the world-renowed sculptor Isamu Nogachi, one cannot imagine that the area used to be a waste treatment plant!
I could go on and on about how wonderful Sapporo is, but ultimately I want to say that Sapporo has spoilt me with the best living experience one can get of both an urban lifestyle and also a constant exposure to nature. I really hope you have a chance to visit in the future!
<Mt. Moiwa> http://moiwa.sapporo-dc.co.jp/        <Moerenuma Park>  http://moerenumapark.jp/english/

■ For any inquiries
International Section, City of Sapporo
TEL:011-211-2032   FAX:011-218-5168   E-mail:kokusai@city.sapporo.jp