[WWII 70th Anniversary Project–The Role Paper Played in the War] Meiji University Campus Tour (Friday, May 29)
post date : 2015.05.18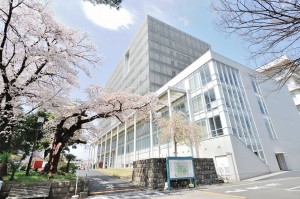 Meiji University was founded in 1881 as the Meiji Law School. It is one of the top universities in Japan, with over 42,000 students at four campuses in the Tokyo area, 10 schools at the undergraduate level, and 15 graduate schools,  the Law School and 3 specialty schools. 
Meiji University is committed to fostering students who satisfy the requirements of "austerity and sturdiness", "creation of new intellect" and "needs of the times". Having produced more than 520,000 graduates engaged in key roles in various walks of life, it has contributed vastly to the progress of society.
This tour will visit Meiji University's Ikuta Campus, located in the verdant Tama Hills. This expansive campus not only has students studying at the Schools and Graduate Schools of Science and Technology, and Agriculture, it also has the Defunct Imperial Japanese Army Noborito Laboratory Museum for Education in Peace. This museum was established in 2010 to act as a center for collaborative efforts between the university and local community for education about history, peace, and science, and to teach about lesser known aspects of the war.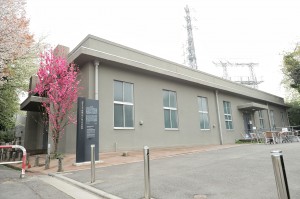 The Meiji University Ikuta Campus is located within the grounds of the now-defunct 9th Army Technical Laboratory (AKA Noborito Laboratory) established in 1937. The Imperial Japanese Army established the Noborito Laboratory with over 1000 skilled researchers and engineers from around Japan researching weapons and materials for 'clandestine warfare' (counterintelligence, espionage, covert operations and propaganda), but its existence was kept secret from the public.
At the end of the war in 1945, facilities at the Noborito Laboratory thoroughly destroyed evidence, such as documents, and the people who worked there did not speak of it, so for years what had happened there remained hidden.
In the 1980s, through interactions with high school students from Nagano and Kanagawa, former workers began to speak of their experiences during the war. With a newfound desire to pass on history through activities involving high school students and citizens, a request was made to Meiji University to establish a museum, leading to the establishment of the Defunct Imperial Japanese Army Noborito Laboratory Museum for Education in Peace.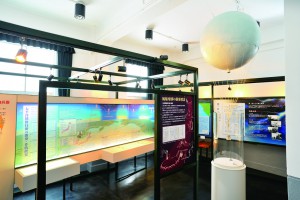 This tour will focus on two weapons developed for clandestine warfare at the Noborito Laboratory, balloon bombs and counterfeit currency. Balloon bombs used washi, traditional Japanese paper, held together with konnyaku paste to make hydrogen balloons 10 meters in diameter. They were made in washi-producing areas throughout Japan, including Ogawa, Saitama which is known for hosokawa-shi and last year was added to the UNESCO List of Intangible Cultural Heritage of Humanity. The balloon bombs were developed to attack the American mainland directly, with 9300 released from November 1944 to April 1945, and over 1000 are thought to have reached their target of North America. In order to produce counterfeit currency (of bills from Chiang Kai-shek's government) that the Imperial Army General Staff Office ordered in 1939 to destabilize the Chinese economy, paper making and printing techniques were employed. To mass produce the counterfeit notes, worth four billion yen at the time, a paper manufacturing company's help was enlisted.
It has been 70 years since the end of the war. As part of this tour on little-known aspects of the war, interviews are planned with a former Noborito Laboratory workers and with students learning about peace studies. Don't miss this chance!
■Date: May 29, 2015 (Friday)
■Meeting Time and Place: 8:15 AM; Odakyu Line, Mukogaoka-yuen Station North Exit
We will board the Odakyu Bus for Meidai Seimon-mae and go to the Meiji University Ikuta Campus.
■Schedule:
09:00 - 10:00
Akira Yamada, Curator, Defunct Imperial Japanese Army Noborito Laboratory Museum for Education in Peace (Professor, School of Arts and Letters) Briefing
He will give an overview of the museum and the role of the Noborito Laboratory during World War II.
10:00 - 11:50
Professor Yamada will guide us through Noborito Laboratory sites remaining in Meiji University, followed by visiting the museum.
12:00 - 13:00
Lunch Discussion
Ichiro Miki, Meiji University Full-time Director of School Affairs/School of Science and Technology Professor, Opening Comments
An opportunity to discuss with Meiji University faculty, exchange students, and current and former students in peace studies classes.
13:00 - 13:45
Interview with a former Noborito Laboratory worker.
13:45 End of tour
◆Participation Requirements: Holder of a Ministry of Foreign Affairs (MOFA) Foreign Press Registration Card
◆Participation Cost: Free (however, participants must pay their own transportation costs to the university)
◆Number of Participants: 15
*If there are more than 15 applications, a limitation may be placed on the number of participants per country.
◆Application Procedure
Please send an email including your name, affiliated media organization, press card number and expiration date, phone number, and email address.
*Send to: sc@fpcjpn.or.jp
*Please use [Meiji University Tour (May 29)] as the subject of the email.
◆FPCJ Contacts: Ms. Koizumi, Ms. Fukasawa (TEL: 03-3501-5251)
◆Notes:
(1) Please follow directions regarding taking photographs or video.
(2) The FPCJ accepts no responsibility for any accidents or other problems that occur during the tour.
*A press tour will be held on June 2 visiting the birthplace of hosokawa-shi in Ogawa, Saitama. Please join this tour as well.