City of Kawasaki: Mr. Norihiko Fukuda, Mayor (December 2016)
post date : 2016.12.26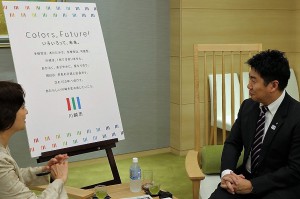 Located beside Tokyo, Kawasaki has a population of 1.5 million. Despite Japan as a whole being faced with declining birth rates, an aging society, and declining population, Kawasaki's population has increased by over 10% in the past 10 years. Kawasaki is also No. 1 among cities designated by government ordinance for birth rate (25 years in a row) and marriage rate (30 years in a row), and has been growing in popularity as a city for younger generations. In July this year, Kawasaki Mayor Norihiko Fukuda presented a new brand message to link diversity to growth of the city. The FPCJ spoke with him about issues from an increasing population, and community development to benefit new industries and tourism.
(Interviewer: FPCJ Secretary-General Akiko Sugita)
■ Important Values of "Diversity" and "Differences"
― What is the meaning behind Kawasaki's new brand message, "Colors, Future!"?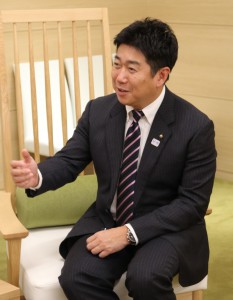 When the city of Kawasaki was first established 92 years ago, it had a population of only 48,000. Although it has become a major city, there are not that many people born and raised in Kawasaki. Kawasaki's history is one of people gathering from around Japan and the world, and developing the city's culture and industry.
Eight years from now will be the centennial of the establishment of Kawasaki City. When thinking of what kind of city I would like Kawasaki to be, I thought two important values were "diversity brings strength and greater possibilities" and "recognizing differences as beneficial."
― In June this year, Kawasaki City denied permission to use a park for a hate-speech rally that was being planned. This was a concrete example of the city's respect for diversity.
There are approximately 35,000 foreign nationals living in Kawasaki. The number of foreign nationals, or for example people with some form of disability that require support, will continue to increase in the future. I believe there will be no future growth without making the city welcoming to those kinds of people. Without focusing exclusively on hate speech, we will create a community that respects diversity and is livable for people in various situations. Under this kind of policy, obviously hate speech will not be acceptable.
In recent years, the issues facing regional cities have been becoming global issues. Local governments should work together to share ideas and overcome issues such as inequality and a super-aging society. The other day, a city in China asked us if we could share our model for dealing with the issue of providing nursing care. We have also signed an agreement on robotics and other industries with Odense, Denmark, a city that is focusing on researching robots for nursing care. I hope that these types of new collaborations between cities will create innovation, and lead to possible solutions for issues facing the cities of the world.
■ Popularity with Young People
― Kawasaki's population increased by over 10% in the past 10 years, with many young people in particular moving to the city. What do you think is the reason behind this situation? What initiatives are being implemented to solve new issues, such as ensuring there are sufficient numbers of daycare facilities?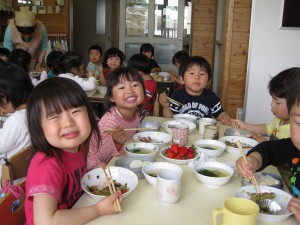 Thinking about the big picture, there is a tendency in countries around the world for the population to concentrate around the national capital. Located between Tokyo and Yokohama, Kawasaki has convenient transportation, and is in a good geopolitical position. However, I believe there are also reasons besides just convenience. The population of Kawasaki increased by 14,000 over the course of last year, with over half that number being people in their 20s and 30s. Kawasaki is extremely popular with young people. The city considers policies to support raising children a critical issue. Before I became mayor in 2013, Kawasaki had 438 children awaiting placement in daycares, the most of any municipality in Kanagawa. In 2015, that number was zero, and as of April 2016 it was six.
One policy is for daycare facilities: even if they do not meet national standards for certification, if they meet the city's standards they can be certified by the city to assure that quality care is provided. Since the Kawasaki-certified daycares tend to cost more than nationally-certified facilities, up to 20,000 yen of aid is provided to cover that difference. Recently, there have been more parents applying to Kawasaki-certified daycares in the first place. In addition to dealing with infrastructure aspects by increasing the number of facilities, it is also important to create an environment allowing parents to work while raising children responding flexibly to each individual situation.
■ From Heavy Industries to SMEs
― Kawasaki is home to a variety of businesses, from major steel and oil companies to SMEs and startups. What policies does Kawasaki have in place to support industries, and research and development, in Japan?
Steel, oil, and other heavy industries will continue to be vital to the economy of Japan and the rest of Asia in the future. I would like the Keihin industrial zone, including Kawasaki, to remain at the center of those industries. In order to make that the case, it is necessary to work together with companies on issues they face and fulfil our role as a local government, so that when the time comes to build new facilities they decide to invest in Kawasaki once again.
However, it is also important to consider what industries will expand in the future, and support them. The three pillars of Kawasaki's industrial policy are life innovation, green innovation, and welfare innovation. Companies in these fields have already begun gathering in Kawasaki, and I would like to cooperate with them even more.
― Can you tell me more about future plans for creating new industries through research and development in life sciences and the environment at Kawasaki INnovation Gateway (KING) Skyfront?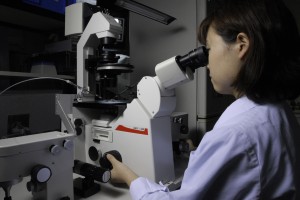 KING Skyfront is a hub for open innovation with the goal of creating new industries through research and development carried out at the highest international standards. It is a valuable spot for different industries and businesses to work together and interact. For example, if a pharmaceutical company is able to collaborate smoothly with companies in other fields on research and development to develop medicine to treat cancer or Alzheimer's, it could lead to revolutionary innovations. Based around the Innovation Center of NanoMedicine (iCONM), the goal is for Kawasaki to become core of an open intersection of knowledge in Japan.
Over 99% of companies located in Kawasaki are SMEs, with many of them manufacturing products such as parts used in rockets. I believe some innovation could be carried out by having existing SMEs participate in manufacturing new products.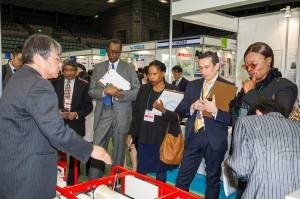 ― Kawasaki also has many companies with excellent environmental technology. Every year, the Kawasaki International Eco-Tech Fair is held in February as a site for business matching between environmental technology companies and organizations. Tell me about its success so far, and plans for 2017.
This will be the ninth Kawasaki International Eco-Tech Fair. Kawasaki used to suffer from industrial pollution, but the city accumulated environmental technology and know-how, until now Kawasaki handles business matching both in Japan and internationally. Approximately 15,000 people visited the fair in 2016, including around 250 foreign visitors from 35 countries. There are many cases of successful business deals made in the past, but in order to further increase the quality of the matching, I feel more effort is necessary, such as carrying out more preparations ahead of time.
■  Promoting Inbound Tourism
―  Kawasaki already has easy access to Tokyo, and a connecting road to Haneda Airport planned to be completed in 2020 is expected to bring in even more overseas tourists. What issues exist for handling inbound tourism, and what would you like to tell people overseas about Kawasaki that might draw them to the city?
It takes only 13 minutes to travel from Haneda Airport to Keikyu Kawasaki Station. I would like to see foreign tourists who have a layover in Haneda come to Kawasaki to have a meal, so I plan to set up a framework to enable that.
Of the approximately 4000 restaurants in Kawasaki, when a study was done to determine how many provided service in multiple languages, there were only seven restaurants that did. As a result of entering into a cooperation agreement to stimulate the local economy with Gurunavi in 2015, that number has now increased to around 200 locations. This is an example of how governments can bring businesses together without needing to spend money.
The Fujiko F. Fujio Museum is located in the north of Kawasaki, an area where transportation is mildly inconvenient. The number of foreign visitors has rapidly increased from 10%+ three years ago to 22%. Even if access is difficult, tourists will come as long as there is something they want to see. To respond to foreign tourists' desire to visit spots throughout the city, not just around Kawasaki Station with its convenient airport access, it will be necessary both to build infrastructure and train people.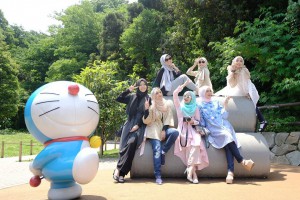 In May this year, as part of an effort to promote Kawasaki seven female models from Indonesia who are popular among Muslims were brought to tourist spots such as the Fujiko F. Fujio Museum, the Japan Open-air Folk House Museum, and Kawasaki Daishi. They made SNS updates about the trip, and with a combined 460,0000 followers I believe the project allowed many people to learn about the appeal of Kawasaki.
― Is there some message you would like to send to the world from Kawasaki?
Kawasaki is a city with the chance to create something that has never been seen before, thanks to its history of overcoming difficulties such as industrial pollution and having developed by turning crises into opportunities. I would like to have as many people as possible learn about Kawasaki.
― Thank you for your time today.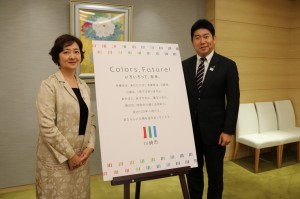 ※   Photographs provided by Kawasaki City (except photos of the interview)