Uncertainty in the Japanese Economy/Appeal of and Problems Facing Sumo
post date : 2016.08.03
■ Uncertainty in the Japanese Economy
・Osamu Namikawa, "Kuroda's BOJ under fire from Mitsubishi's rebellion," Bungeishunju, August issue
With the Bank of Japan introducing negative interest rates in February and the decision in June to delay the consumption tax hike, both monetary and economic policies are being put to work in an attempt to lift the Japanese economy out of deflation, but at the same time there are new uncertainties and issues surfacing. In the August issue of Bungeishunju, financial journalist Osamu Namikawa looked into the issues that led to Japan's top bank, Bank of Tokyo Mitsubishi UFJ (BTMU), moving away from dealing Japanese Government Bonds (JGB) with the implementation of negative interest rates.
The implementation of negative interest rates has made negative interest on JGBs normal, causing a situation in which "JGBs are bonds that lose money." In the case of BTMU, Namikawa states that "They are estimated to lose one trillion yen this fiscal year alone." In order to ensure JGBs are traded, in 2004 the Ministry of Finance established a primary dealer system providing special benefits to dealers purchasing large quantities of JGBs. Currently, there are 22 primary dealers including 19 securities firms in Japan and abroad, and the three Japanese megabanks BTMU, Sumitomo Mitsui Banking Corporation, and Mizuho Bank.
In June it was revealed that BTMU was considering giving up its status as a primary dealer. However, according to Namikawa, when a senior BTMU official was questioned about this he admitted that the bank was considering the move, but replied that "Stopping dealing JGBs is completely out of the question." The stated reason for quitting the group is that dealing government bonds is normally the business of securities firms, with banks in the role of investors holding the bonds. No longer being a primary dealer would simply mean a return to the core business of banks.
Namikawa brings up the issue of why, with JGBs being "bonds that lose money," banks and securities firms continue to purchase them. He states that the reason is "A system in which the BOJ will buy those JGBs for more than the banks and securities firms paid to purchase them." With this "BOJ trade" system, the BOJ plans to purchase 80 trillion yen of JGBs this year.
"This odd practice that Kuroda's BOJ has been fervently carrying out from the beginning for JGB purchases is causing significant distortion in the JGB market," according to Namikawa. "The role the JGB market is hoped to play as a warning system for public finances has been lost, and the market reflects nothing but the voices of the traders asking the BOJ to buy more bonds." The debate over the BOJ's negative interest policy is likely to grow even more fierce, with JGBs being downgraded and their value at risk of collapsing.
・Yoshimitsu Kobayashi, "Delaying the consumption tax increase shows the aging of the nation," Bungeishunju, August issue
In the August issue of Bungeishunju, Japan Association of Corporate Executives Chairman Yoshimitsu Kobayashi praises the Abe administration's focus on growth through Abenomics, but notes his concern that the June decision to delay the consumption tax hike (from April 2017 to October 2019) will cause a major delay in achieving fiscal soundness, and declares "No matter who you ask, getting the primary balance into the black is not possible without increasing the consumption tax." Regarding the decision to delay the tax hike, he states that it was not wholly the fault of the administration, but that "The biggest problem was a lack of understanding by the public…. Most people probably understand that this will make future generations' lives more difficult. Complaining about a tax increase now shows that people are still not prepared to do anything about it."
On the topic of the Abe administration's goal to reach a GDP of 600 trillion yen by 2020, Kobayashi goes so far as to say "My concern is that…they may be relying on consumption by the public. If money is used, the economy will grow. I cannot help but feel some resistance towards an economic policy focused on telling people to spend."
One other point Kobayashi argued is that as global innovation and structural reforms proceed, there is a need for a new type of economic indicator to replace the GDP. Stating that now there is a larger "economic space that cannot be seen simply by following physical goods and services…real and virtual worlds are interacting with each other and combining to form a 'complex space,'" he argues "For the sake of future generations, the government should develop a 'national hundred-year plan.'"
■ Appeal of and Problems Facing Sumo
・Nobuyoshi Hakkaku, "Sumo wrestlers today lack spirit," Chuokoron, August issue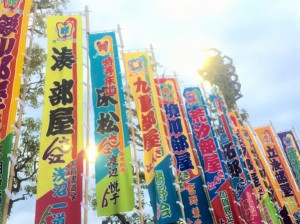 Sumo, Japan's national sport, has seen a surge in popularity recently. Excitement is growing: should ozeki Kisenosato win his first championship at the September Grand Sumo Tournament, he will be the first Japanese-born wrestler promoted to yokozuna in the past 18 years. In an interview in Chuokoron, Japan Sumo Association Chairman and former yokozuna Nobuyoshi Hakkaku says "Sumo itself has not changed since the Edo period (1603-1868). We must protect sumo, a form of culture that has quietly continued for so long," emphasizing that protecting the traditions that continue from the Edo period will contribute to sumo's popularity both within Japan and overseas.
However, there are many issues to overcome to achieve this goal. Hakkaku says "The wrestlers these days are very restrained," demonstrating his concern over the lack of spirit shown by wrestlers and sumo as a whole, and also mentions "My biggest concern is the difficulty of recruiting apprentices." One reason is the business situation: "Even if we fill the Ryogoku Kokugikan with people and tour around the country, there is only about 200 million yen in annual profit." Compared to sports such as soccer or baseball, sumo brings in significantly less money.
Also, it is in general quite difficult to start a new stable for wrestlers to train at: "They are an individual effort…so the Japan Sumo Association provides no aid to make a new stable…. When you make a stable, you take out a loan and do it yourself." According to Hakkaku, "The first thing to do is to increase the number of veteran wrestlers who want to run a stable." He states that the next step would be "creating an environment where young wrestlers want to do sumo." Sumo has many issues to confront, including business aspects as well as recruiting and training new wrestlers.
・Shinobu Nishiiwa, Harold Meij, "There is no future without promising young people," Chuokoron, August issue
The August issue of Chuokoron also ran a discussion including former sekiwake Shinobu Wakanosato (now Nishiiwa). He points out the difficulty of finding enough wrestlers in the future: "When I started professional sumo in 1992, there were over 150 new wrestlers at the March Grand Sumo Tournament, but now there are only 30 or 40, even though it is the tournament with the most new wrestlers." While speaking about the appeal of sumo, Nishiiwa states "Sumo matches last an average of seven seconds. Quick matches are over in one or two seconds. Even a long match is only about one minute." He argues that the brevity of the matches is what gives sumo its depth. He also says that unlike other sports, "After fighting ferociously, they bow to each other and leave as if nothing happened.... Visitors from overseas are often surprised when they see that."

*This page was created independently by Foreign Press Center Japan, and does not reflect the opinion of the Japanese government or any other organization.