The Current Situation in the South China Sea and the Position of the US and Japan
post date : 2015.08.21
Magazines Covered This Month
Seiron, Sekai, Chuokoron, Bungeishunju, Voice (August issues)
◆ August 2015 ◆
2. The Current Situation in the South China Sea and the Position of the US and Japan
◆"Protect the South China Sea with Japan-US+ASEAN alliance—deterrent to China's marine control",  Masahisa Sato, Voice
◆"Chinese expansion—the final stage of control over the South China Sea", Yoji Koda & Bonji Ohara, Bungeishunju
◆"China's ambition and the dawn of upheaval between Japan, the US and China—the shocking essence", Terumasa Nakanishi, Seiron
◆"Spratly Islands' tensions inflamed by right to collective self-defense, supported by the US", Takashi Okada, Sekai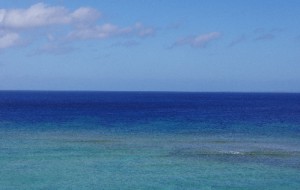 ■  "The South China Sea is a power vacuum"
Many of this month's magazines covered the situation in the South China Sea. Former Japan Self-Defense Forces officer and current House of Councillors member Mr. Masahisa Sato wrote an essay called "Protect the South China Sea with Japan-US+ASEAN alliance—deterrent to China's marine control" published in the August issue of Voice. In it, he states that the South China Sea is "a power vacuum," and explained that "...China has taken advantage of the weakening of American deterrence, which caused a collapse of the power balance in the South China Sea, by repeatedly intruding into territorial waters as if they had been waiting for the chance." He provides his analysis on China's actions, saying "Even for the US, stopping China in this situation is no easy task without going so far as to go to war... An important point will be whether American diplomacy can help rebalance the situation in the South China Sea, without military intervention or economic sanctions."
Writing that "China's ultimate goal is to control the Pacific Ocean, with its access to the rest of the world," Mr. Sato explains the importance of collaboration with ASEAN in addition to cooperation between the US and Japan based on the Guidelines for Japan-US Defense Cooperation. Regarding China's "attempt to change the status quo," he gives his opinion that "...If Japan, the US, and ASEAN states form a scrum, it will be an effective message for preserving the power balance in the South China Sea." While encouraging ASEAN states such as Malaysia, Vietnam and Indonesia to do what they can to help themselves, he also argues that "A system to improve multilateral cooperation for joint training and joint surveillance based on passing the Peace and Security Act will be the most effective deterrent to China's marine control."
■The Military Threat of China's Advance into the South China Sea
The August issue of Bungeishunju carried a talk between military expert and former Commander in Chief of the Self-Defense Fleet Yoji Koda and former naval attaché in China and Tokyo Foundation research fellow Mr. Bonji Ohara on the theme "Chinese expansion—the final stage of control over the South China Sea." Mr. Koda touched on the US's attempts to prevent China from its landfill efforts on several shoals in the South China Sea, explaining the reasoning as "...If China is allowed to do whatever it wants in the South China Sea, it will allow them to prepare so they could launch a nuclear attack on the continental US." Speaking on future US-China relations, Mr. Ohara provided his assessment that "...Leading up to Xi Jinping's visit to the US in September, efforts will continue behind closed doors to ensure that US-China relations do not worsen any further over the Spratly Islands... There is concern that if China doesn't step back, the US will have to push harder."
As one way of dealing with the current situation, Mr. Koda suggests there is a need to arouse international opinion on all points, pointing out that "Normally, places where people cannot live such as rocks or landfilled shoals and artificial islands are not recognized as territory under international law," and "...What China is doing is also large-scale environmental destruction." Touching on how the Philippines, Vietnam, Malaysia and Indonesia have been bolstering their marine surveillance with the addition of large patrol ships and submarines, he ended with "As members of the international community, Japan and the US should collaborate with neighboring countries and signal to China to act in moderation and with common sense. Japan has a major role to play in this."
■Beginning of an American Shift
From a long-term perspective, Kyoto University Professor Emeritus Terumasa Nakanishi provides his analysis of US-China relations as "...approaching a historic turning point." In his article "China's ambition and the dawn of upheaval between Japan, the US and China—the shocking essence" in the August issue of Seiron, he says that the US's reconciliatory attitude towards China reached its peak in 2008–2009 and that US-China relations have begun to change. With China's advances into the South China Sea and the cyberattack on the US in June this year that some media organizations reported as being the work of China, his analysis is that relations are entering a "critical stage." Mr. Nakanishi explains this shift using two sources.
The first is The Hundred-Year Marathon, a book by Chinese military strategy expert Mr. Michael Pilsbury of the US Department of Defense, released in February this year. This book is about how "...China is secretly moving forward with a long-term strategy to supplant the US as world leader." Mr. Nakanishi focuses on how "...the US—and Mr. Pilsbury himself—are almost completely denying the Chinese engagement policy that has been practiced for years, and declaring 'We have been tricked all this time.'... Considering this statement is made by someone who was for years involved in proposing US policy on China and thus feels a sense of responsibility, it is both shocking and eminently believable."
The second resource is a Council Special Report published in March this year by the Council on Foreign Relations, which is influential on American foreign policy, titled Revising U.S. Grand Strategy Toward China. The introduction to the report refers to "dangers that China's economic and military expansion pose to U.S. interests in Asia and globally," and Mr. Nakanishi provides his analysis that contrary to CFR's previous opinions, this time they appear to be taking an adversarial view of China. His view of the contents of this report is that "...Although it may take time, it is safe to say that this will have a major impact on the American government's policy on China."
Mr. Nakanishi says that "At long last, the US is realizing China's true nature. Looking at the history of international politics, this shift in American policy on China will have a major impact." Saying that allied countries such as Japan "...will have to carefully observe changes in the US, and bolster their own country's defenses," he also argues that the clearer Japan's 'determination' to protect its own country is, "...the more certain the US's historic shift in its policy on China will become."
■Arguments in the US for a Chinese Threat
As seen in the articles introduced so far, numerous essays were discussing the threat China poses, but there are also those who disagree with the opinion that China is a threat. In his article "Spratly Islands' tensions inflamed by right to collective self-defense, supported by the US" in the August issue of Sekai, journalist Mr. Takashi Okada suggests that the tension surrounding the Spratly Islands in the South China Sea may be "false tension" made by the American government to create a sense of urgency and help support use of the right to collective self-defense by Japan.
When Dennis Blair, former Commander in Chief of US Pacific Command and former US Director of National Intelligence, visited Japan in April this year, he commented that there didn't seem to be any possibilities for armed conflict to occur in East Asia, and Mr. Okada mentions that this perception "...is likely a statement showing how President Obama truly feels." Only a month and a half after Mr. Blair's statement, some American media outlets reported that the US was considering military action in order to prevent China from constructing airfields in the Spratly Islands, but Mr. Okada provides his analysis that this was just "manipulating public opinion."
Mr. Okada describes American policy on China as being "...torn between economics and security." Presenting a report by Hong Kong's Phoenix TV about President Obama "...making statements showing a degree of understanding towards Chinese territorial claims" regarding China's advances in the South China Sea, Mr. Okada argues that "The Obama government's Asian rebalancing policy is a dual policy, involving sharing the economic profits of China, the second largest economy in the world, and having Japan assume some of the burden of American deterrence." Based on the US's actions, Mr. Okada states his opinion that reconciliation between Japan and China would be in the national interests of the US, and that "There is a high possibility that once the security bills are passed by the Diet, then the heated conflict between the US and China will quickly cool down."
China's actions in the South China Sea. How to analyze American policy on China. Establishing Japanese security policy. This summer will see Japan's role in the world questioned.
 *This page was created independently by Foreign Press Center Japan, and does not reflect the opinion of the Japanese government or any other organization.