Date : May 24, 2006
"Wooden Houses, gift from Tokyo Forest" Press Tour
post date : 2013.08.24
Rebirth of forest in Tokyo linking Nishitama Forest and House Owners
While almost 70% of Japan is forest, you may be surprised to learn that about 40% of greater Tokyo is also forest, most of which is located in the Nishitama area, to the west of the metropolis. It is said that Japan can be self-sufficient for lumber, but in fact the Japanese rely heavily on imported wood because of the high labor cost and the lack of people to carry on the Japanese forest industry. You can easily see the rapid atrophy of this industry from the change in the Japanese timber self-sufficiency rate from 18.5% in 2003 to 94.5% in 1955.
When we look at housing trends in Japan, the numbers of newly-built traditional wooden houses are declining year after year through the ready sales of urban condominiums. As far as "wooden houses" go, most of them are built with "pre-cut" imported wooden materials. So it is quite rare these days to see the skillful carpenters in the urban areas, and many people worry that the techniques of building wooden houses will be lost.
The "Tokyo no ki de ie wo tsukuru kai", which literally means "Club for building houses with Tokyo wood" ("Tokyo Wooden Houses Club" for short), celebrates its 10th anniversary this year. This club has built up an original network, which consists of "upstream" (forest owner) and "downstream" (house owner), skillful architects, lumbermill operators, builder's office and furniture producers, to promote "Houses made in Tokyo". More and more people have recently become interested in the club by participating in their periodic events such as forest experience tours or study sessions, and the club has coordinated 90 buildings made of Tokyo wood. The aim of the club is to save the natural areas of Tokyo by reviving the original way of house building, by local carpenters using local timber. This method has also another merit; it reduces the amount of CO2 emission, because less energy is consumed on transportation.
In this press tour, you will go into a forest in the Nishitama area and also visit a lumbermill, a builder's office and a furniture producer, to cover all the activities of the club and understand how it plays an important role in the current situation of the Japanese forest industry. You will also visit a private house made with Tokyo wood, and interview the house owner and the architect on their opinion and feeling for the lifestyle with a house made of Tokyo wood.
Presentations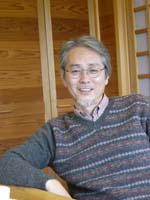 Tokyo no ki de ie wo tsukuru kai (Tokyo Wooden House Club)
Tokyo Wooden House Club aims to cultivate the Tokyo forests and to preserve the urban environment by building houses with local wood, with a face-to-face relationship between forest owners, lumbermill operators, architects, builders and house owners. The club, with a total membership of over 200, has a great advantage in that it has an original network of wood distribution. "We are proud that most owners of Tokyo Wooden Houses can enjoy the process of building their own houses" said Mr. Kiyotaka Inagi, chairman of the club. 
Meanwhile, the club recently set out to build eco-friendly houses in all three stages of "building",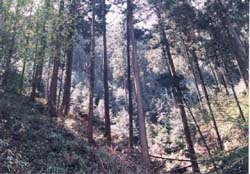 "using" and "disposal", based on the concept of "Life Cycle Assessment (LCA)". It tackles the issue inimitably by measuring the amount of CO2 emission of a Tokyo Wooden House. "The more wood that is consumed in the local market, the better is going to be the condition of the forest, the residents and the environment. I hope that more and more people will become involved in the process of building houses, which could be the biggest purchase in one's life", says Mr. Inagi.
Forests in Nishitama area (Hinode town, Tokyo)
Nishitama used to be one of the biggest forestry areas in Japan, but the forest industry of the area has been diminishing along with the rise in urban housing that has come to rely on imported timber. Now only about 100 people are engaged in the forest industry in this area, as compared with more than 500 people in the 1965-74 decade. Added to that, most forest owners in Nishitama have side jobs for the reason that it is unrealistic to think of harvesting trees, usually 60 or 70 years later, because of the reduced demand for domestic timber.
Not only in Nishitama but all over the country, forest owners' problems are serious. Japanese forests are usually on steep slopes compared with other countries,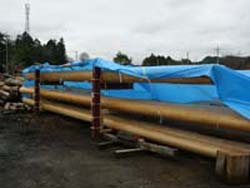 so it is quite difficult for forest owners to foster their successors and maintain their businesses, mainly because of the high cost of labor and transportation. Now many forest owners neglect their mountains, not cutting brushwood or thinning out the trees, as otherwise they would suffer an increasing deficit. Therefore many forests and mountains are facing a decrease in soil permeability, which may cause future flooding or landslides in downstream areas. 
In this press tour, you will visit a forest in Hinode town, owned by Mr. Takashi Habu, who also belongs to the Tokyo Wooden House Club. His forest is open to the future house owners, who are also club members, to select trees for cutting at the right time in a method called "Shun-giri". This method enables a whole tree to be used efficiently, and the house owner, the forest owner, the architect and the lumbermill operator can share the time and feelings in the processes of house building, by getting together at "Shun-giri".
Hamanaka lumbermill corporation (Hinode town)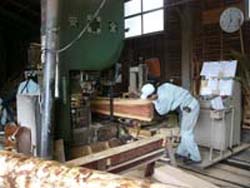 Hamanaka lumbermill corporation, with eight employees, is the only lumbermill operator in the Tokyo Wooden House Club. They are mainly dealing with local wood and sawing by skilled operatives, upon the request of their clients and respecting the individual characteristics of the timber. About 20 % of their present business is related to the Tokyo Wooden House Club; however, "we are trying to boost the percentage in the near future", says Mr. Eiji Hamanaka, President. Mr. Hamanaka has a wide knowledge of the forests in the Nishitama area, and he always does the sawing with the attendance of house owners and architects, also members of the club. He has played an important role in the link between forests and house owners by giving accurate information about the forest industry in the Nishitama area.
Some people say that a world-wide battle for wood may break out, with the growing prosperity of developing countries such as China and India. "Forestry workers always have to think 50 or 60 years ahead. If uncontrolled forest is going to go on increasing, it will be beyond repair. So it is necessary to recover the forest industry not only in Nishitama but also in all of Japan," says Mr. Hamanaka.
Namiki builder's office (Akiruno city) / Takei furniture producer (Hinode town)
The Namiki company builds Tokyo Wooden Houses by the custom-made method called "te-kizami", literally "sawing by hand", that is, not using pre-cut wooden materials which are the major stream in the current architecture. A mid-sized builder's office with a long tradition, Namiki has a good reputation for craftsmanship using solid wood. Namiki still upholds the classic training system in which a master carpenter teaches his apprentices, so you can see how Namiki employs some young carpenters who are the future of the trade.
Takei furniture company is one of the rare producers who deal with the wood of the Nishitama area. Appearance and accuracy are the most important factors of furniture making. Takei produces beautiful custom-made furniture in its large factory with great stocks of timber, demonstrating the high quality of Tokyo wood. The master craftsman passes on his hopes and his techniques to his successors. 
Okano House (Fussa city)
Constructed in 2004 with two stories and 36-tsubo (about 120 square meters), Okano House used Japanese cedar and cypress grown in Nishitama forest. Mr. and Mrs. Okano, the owners, went into the tree-filled mountain, and chose good trees with the architect and the forest owner before they started construction. The most characteristic point of Okano House is the use of Japanese joinery techniques called "kigumi". This massive house provides a comfortable living space with the beautiful texture of natural wood.
Mr. Inagi, chairman of the Tokyo Wooden House Club, comments that the club is supported by the enthusiasm of its members who are going to become house owners. Most of the house owners, including Mr. and Mrs. Okano, are extremely conscious of the environment and their way of living, so they continue to participate in the periodic events of the club, even after they have constructed their own houses, and they often act as spokespersons to share all their information or experiences with future house owners.
In this tour, you will visit Okano House, and interview Mrs. Nozomi Okano and their architect, Mr. Norio Arai, about their determination to build their own Tokyo Wooden House.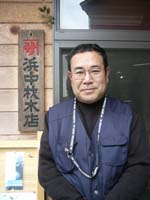 Tour itinerary and application details
1. Itinerary : (transportation: chartered bus)
Wednesday, May 24th 
8:00 Meet at the North Exit of JR Tachikawa station on the Chuo or Nanbu line.
8:10  Get on the bus, and short briefing about Tokyo Wooden House Club in the bus
9:40 Arrive at Nishitama forest, Hinode town
9:40〜11:00 Briefing on Nishitama forest and interview with Mr. Habu, the forest owner
11:15 Arrive at Hamanaka lumbermill corporation
11:15〜11:50 Observation of lumbermill operators who are dealing with Tokyo wood
11:50〜12:30 Lunch discussion with Mr. Hamanaka, president
13:00 Arrive at Namiki builder's office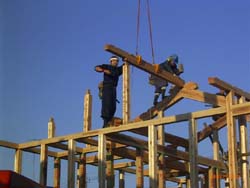 13:00〜13:40 Interview Mr. Namiki, president
13:50 Arrive at Takei furniture producer
13:50〜14:30  Interview Mr. Takei, president
14:50 Arrive at Okano House and meet with Mrs.Okano and the architect, Mr.Arai
14:50〜16:00 Briefing on Okano House and interview with Mrs. Okano and Mr. Arai
16:30 Arrive at JR Tachikawa station, disperse
2. Qualification: Bearer of Gaimusho foreign press registration card
3. Expenses: 1,500 per person including transportation and lunch
* FPC will later inform the participants of methods for payment, cancellation fee etc.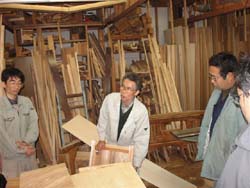 4. Participants: Limited to the first 12 applicants on a first-come first-served basis. (Only one reporter and one photographer from each company, but two participants from each TV team will be acceptable.)
5. Application: You can also find information on this press tour on the Press tour information of the Media Assistance Page of the FPC's website: 
Please apply online from that page. You need the following username and password to enter the application page. 
Username: fpcj Password: members 
6. FPC Contact: Ms. Yamashiro and Ms. Koizumi (Tel: 03-3501-3405)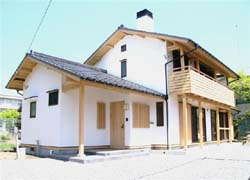 7. Remarks:
(1) There are some restrictions on photographing and filming at the tour sites. Please follow the instructions of the officials on duty.
(2) FPC will not be liable for any inconvenience, trouble or accident that might occur in the course of the tour.
(3) All the participants are requested to wear comfortable shoes and clothes.