Date : September 25 - 26, 2008
September 25-26, 2008: NIIGATA CITY Press Tour
post date : 2013.08.23
Niigata, "the Home of Rice" has 63% food self-sufficiency – Steps towards food and energy security
〜Rice Flour Production and Consumption, and Bio Ethanol from Rice Plants〜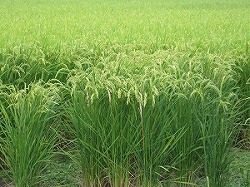 Rice is Japan's representative agricultural product and new initiatives have begun in Niigata as a core rice-growing region. New trends include the use of rice flour to make bread, noodles and cakes instead of imported wheat. Seeking to produce and consume energy locally, a demonstration rice-plant bio-ethanol project has also been launched using a high-yield strain and bio-ethanol production is due to begin at Niigata's East Port at the end of this year.
Visiting Niigata, where we can see the Koshihikari rice harvest at its peak, we will do a story on the rice, today and tomorrow. 
**************************************************************************
Soaring food and oil prices were high on the agenda at the G8 Hokkaido Toyako Summit in July because of their close relationship to problems of climate change and direct impact on people's daily lives. Mr. Jitsuro Terashima, President of the Japan Research Institute and a policy advisor to Niigata City, observes that paradigm change is now starting in the worlds of energy and foodand "Niigata is well-placed to play a big role in both fields."
The city of Niigata is Japan's most productive farming area, fully 63% self-sufficient in food. It became Japan's first predominantly rural city to be designated by government ordinance (seirei-toshi, a large provincial city with heightened local autonomy) in April 2007 and hosted the G8 Labor Ministers' Meeting in May this year. The city's current population is 810,000 and47% of its land area is agricultural (34,000ha). 90% of this is devoted to rice paddies (29,000ha). The city produces 140,000 tons of rice annually, which is 1.6% of Japan's total nationwide output and ranks third largest among the 1,787 municipalities of Japan.
Japan is the world's biggest food importer. It imported 6 trillion yen's worth of food in 2007 and exported only 400 billion, one fifteenth of the import total. Cracks have also begun to appear in the global economic dependence on free access to unlimited supplies of crude oil. Experts are suggesting that the world's oil supply will peak and start to decline within the next ten years. The global population is going to keep on rising, however, and it is being argued that Japan now has a duty to international society to improve its rates of food and energy self-sufficiency. The government's current target is to restore self-sufficiency in food to 50% from the present rate of only 39%.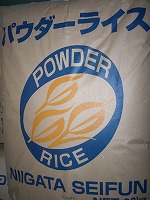 Rice is Japan's representative agricultural product and new initiatives have begun in Niigata as a core rice-growing region. Rising wheat prices and a series of problems with imported foods have prompted many Japanese consumers to be more cautious and purchase mainly domestic food. New trends includethe use of rice flour to make bread, noodles and cakes instead of imported wheat. Rice bread is already widely available and being served to children at school meals. Seeking to produce and consume energy locally, a demonstration rice-plant bio-ethanol project has also been launched using a high-yield strain and bio-ethanol production is due to begin at Niigata's East Port at the end of this year.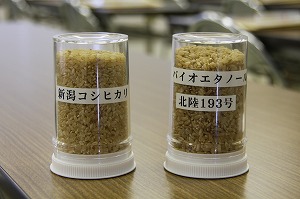 With positive thinking, every dilemma is also an opportunity. Japanese rice farming is beset by contradictions. On the one hand, Japan produces a rice surplus even while paying farmers not to cultivate 40% of the country's rice-growing area. On the other, Japan imports 800,000 tons of rice, including some from countries where food shortages have even caused riots. Here is a great opportunity to observe Japanese agriculture from a wholly different perspective. Niigata's dynamism is pioneering new ways forward and provides important pointers for the future of Japanese farming.
*Niigata City, the host, and the Foreign Press Center have co-organized this press tour.
******************************************************************************
Presentations
■Food crisis, high oil price, CO2---Niigata's views on global issues that have a direct impact on peoples' daily life and its strengths for tackling them
1. Interview with Mr. Akira Shinoda, Mayor of Niigata City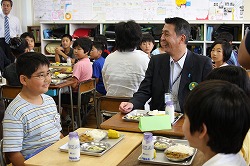 In November 2002, Mr. Akira Shinoda became Mayor of Niigata city, and he promised that it would become the greatest major city on the Sea of Japan side of mainland Honshu, as he would reform the city office along with the merger. A year after the city's merger with 13 neighboring cities, towns and villages in 2005, he was re-elected. In April 2007, Niigata City was reborn as the first government ordinance-designated city and hosted the G8 Summit Labor Ministers' Meeting in May this year. 
Taking advantage of such characteristics as an outstandingly high 63% ratio of food self-sufficiency and a total 29,000 ha of rice paddies, equivalent to half of the city in area, Mayor Shinoda strives to make it into an unusual major city combining both agricultural and urban features. 
With his strong interest in shokuiku, or food education, he claims that Niigata city should take a lead in giving children rice every day for school lunch and teaching them our home food culture. (photo: The mayor enjoying the school lunch with all ingredients produced in Niigata.) These days "food crisis" is a globally buzz-word. He takes it as a great chance for us to re-consider our self-sufficiency in food and is poised to do something innovative the field of agriculture.
2. Briefing on Agriculture in Niigata City: Mr. Michihiro Mochizuki, Senior Researcher, Niigata City Research Institute for Public Policy and Management (NICRI)
The NICRI Senior Researcher Mochizuki will share his views with us regarding the current situation of the city's agricultural production, its recent changes and future problems. Established at the time the city became a government ordinance-designated city, the institute is expected to work as the city's think-tank to research and study on various issues beyond the framework of the administration. 
In the last thirty years, the number of farm households in the city halved, the farmers were rapidly aging, and consequently fewer successors remain. However, a small but positive aspect is that farming corporations are coming to be born one after another. The gross agricultural production is 65.5 billion yen, which stayed flat for the last thirty years as the decrease that resulted from the rice price fall was covered by the increase of garden products. Koshihikari rice, the best known brand and most highly valued rice in Japan, a staple of the diet, is produced in Niigata city and accounts for 80% of the city's rice production. But rice consumption has halved, compared with fifty years ago, and the rice price continues falling. Now, many rice farmers are old and little by little giving up their work. Niigata City, a city with 29000 ha of rice paddies in area, needs to do something about this urgently.
3. Introduction on the City's Bio Fuel Production for Local Consumption by Niigata City Global Warming Countermeasures Office
The city started the Rape Blossoms Plan in 2005 and encourages growing rape blossoms for people to be able to enjoy beautiful scenery as well as to produce the rapeseed oil for cooking which is to be used for the school lunch. Then, Bio Diesel Fuel (BDF) is to be produced from the used rapeseed oil and becomes fuel for the vehicles owned by the city hall. 
It supports the "Rice Plant Ethanol Production and Consumption Project". This is a series of demonstrations from growing the rice plants, producing ethanol, to selling the ethanol compound gasoline. The city promotes the local production and consumption of energy using local agricultural products.
■"Rice flour" as an alternative of wheat flour – eat "rice grains" and "rice powder" – a breakthrough in rice consumption
4. Domestic Rice Flour Production and Consumption Project: Mai World 21, Cooperative Association to Promote Rice Flour Consumption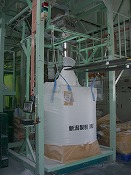 The Japanese Government is now trying to come up with specific measures to restore to 50% the rate of food self-sufficiency which has fallen to 39%, the current figure. In August 2008, the Ministry of Agriculture announced that it intended to include the cost (302.5 billion yen in total) of the package plan for restoring the food self-sufficiency rate in the budget framework for the next fiscal year among other special budget requests. 
One of the main pillars of the package is the new subsidiary for the farmers who grow rice which meets new demands such as making rice flour or animal feed. To cope with the recent rise of the international price of wheat flour, the Ministry picks up rice flour as an alternative and intends to provide assistance to the rice flour makers to expand their production. Fortunately the rice flour price is currently falling, and this move boosts the rice flour industry.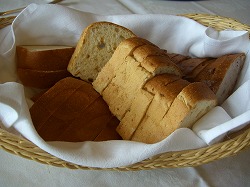 Up until now rice flour is usually the main ingredient of rice crackers and Japanese-style cakes. Thanks to the invention of cutting edge technology for milling, the rice flour can now be used to make bread, noodles, spaghetti, cake, and cookies. This summer, rice flour cakes only were sold at a major coffee chain shop, and from this month a major convenience store stared selling rice flour bread nationwide. 
Based in Niigata City, Mr. Senichiro Takahashi, Managing Director, Mai World 21, ("Mai" means "Rice") Cooperative Association to Promote Rice Flour Consumption, has devoted himself to promoting rice flour production and consumption for fifteen years and gets more passionate seeing this move. "We've been working so hard and now the time comes to us!" says Mr. Takahashi. 
On the tour Mr. Takahashi will talk about his efforts in the past fifteen years and takes us to the mill plant and the factory that makes the rice flour products. At the end of the tour we will also have a chance to taste rice flour bread, noodles, and cakes.
■Develping "Rice Plant Bio Ethanol" --- local energy production and consumption using rice
5. Rice Plant Bio Ethanol Production Demonstration Project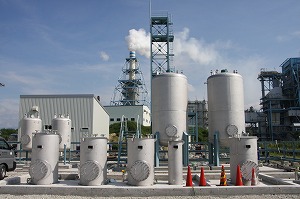 Bio ethanol production is becoming popular here and there all over the world. It is developed using local agricultural products, for instance, maize in the United States and sugarcane in Brazil. In fact, it is becoming a controversial issue inviting various opinions and criticism.
In Niigata, they use rice, the main agricultural product, and have launched a demonstration project, in which they grow rice, produce ethanol from it, and sell the ethanol-compound gasoline. The project is led by JA Zen-Noh Niigata (Agricultural Cooperative Association) in an association of the regional council member organizations including Niigata City and Prefecture.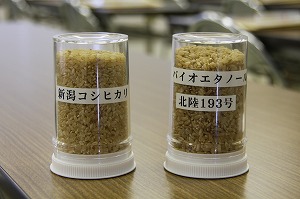 In the program for FY2008, the strain "Hokuriku 193", a high yielding variety, is currently being grown in the rice paddies in the cooperation of local farmers. At the end of this year, an ethanol production plant will appear at the Niigata East Port and start its operation, then the bio ethanol produced will be mixed with gasoline at the Zen-Noh Niigata Petroleum Station in the Port. Finally, in March 2009, the end product will be supplied at the JA-SS gas stations in the region. In the program, it is expected that the cultivation of the high yielding "Hokuriku 193" strain, will be 2250 tons, and bio ethanol production 1,000kl. The project also aims to contribute to the rice production adjustment, as it uses fallow rice fields and rice that is not intended as a staple food. 
On the tour the JA Zen-Noh Niigata will brief us about the project and guide us to the construction site of the plant, the petroleum station, and the rice paddies where we can see the "Hokuriku 193" rice plant growing.
■Safety and security for consumers - Niigata farmers pioneer new directions of Japanese farming
6. Kitsu Mizuho Farming Corporation

While the number of the farming corporations in Japan reached 9460 last year, the total in Niigata City comes to 122 at present. "The key to achieving 50% food self-sufficiency, the goal currently set by the Central Government, is to succeed in creating a system of agriculture through farming corporations", says Jitsuro Terashima, President, The Japan Research Institute. 
Kitsu Mizuo Farming Corporation was established by neighboring farmers in former Yokokoshi in 1986. Under the motto: safety, security, reasonable price, stable supply, they work hard to produce delicious rice and sell it directly to the consumers. In 2005, they started growing and selling organic rice, and recently exported rice to Hong Kong and Taiwan as well as pears to Russia. 
Mr. Toshiyuki Tsubotani, the head, not only organizes events called "school of agriculture" for consumers, but also goes to teach school children in Osaka and says, "for children only eat fast food today, food education is urgently needed!" The tour will visit Mr.Tsubotani at his rice paddies where we can see the Koshihikari rice harvest at its peak, and hear about his philosophy of management.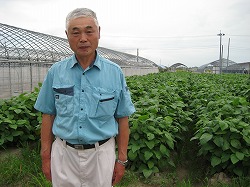 Mr. and Mrs. Morohashi run their farm, together with seven local employees. Based on their motto, to develop mutual trust between growers and consumers, they grow and sell organic rice, vegetables and fruits. The owner built a biotope space called " medaka no gakko", or school of killifish, for the local children to come to play with little creatures in the rice paddies anytime. He also uses the main house of his residence, which is designated as a natural tangible cultural property, as a restaurant named "Yajiro" serving slow food prepared with the fresh rice and vegetables harvested on the farm. On the first day of the tour, we will enjoy talking to Mr. Morohashi and tasting this year's harvest of Koshihikari rice.