Date : June 9 - 10, 2005
SENDAI Press Tour
post date : 2013.08.23
"Local autonomy" --- getting out of Tokyo's umbrella and becoming a city of health and wellbeing in East Asia based on natural environment and high technology
Date: June 9(Thu) -10(Fri), 2005
Tohoku region - one of Japan's major bases of agricultural products - is blessed with rich nature but lags behind in economic development. With a population of 1.02 million, Sendai City, the capital of Miyagi Prefecture, http://www.city.sendai.jp/index-e.html is the center of the region. The city has been suffering from recession as it has no strong local industry and its economy largely depends on branch offices of Tokyo-based major corporations. Confronted by the reduction of national subsidies, the regions moved on to make themselves more attractive to investors and develop their local autonomy with an innovative philosophy. Sendai's concept is to create an economic entity around the city by encouraging its own original industries. The basic idea is simple: Sendai is a place where people can live easily and happily.
As the city's nickname "Mori no Miyako", or "City of Trees" describes, numerous trees and plants are planted along the city's main streets such as Aoba-dori and Jozenji-dori, and the clear waters of the Hirose-gawa River flow throughout the city. The citizens can enjoy skiing and hot springs in places only in 20 minutes by car from the city center. Amenities like these are unusual in a city with 1-million population. Taking advantage of this, Tohoku Fukushi University, a university specializing in social welfare, is currently taking the lead in creating a city for the elderly to live comfortably and happily. 
The city is also known as "Gakuto" or the "City of Academia", where academics who are valuable intellectual resources come to conduct their own original studies and also develop world top-level technologies. Thanks to the pleasant living environment, scholars and researchers of Tohoku University, famous for its R&D, are able to refresh their brains and come up with new ideas. Based on this environment, the municipal government, industry, and academia has started closer collaboration, delivering measures to make Sendai competitive in the world. 
Featuring the City of Sendai's joint project with the Government of Finland in the field of health and welfare, FPCJ's tour will take a close look at the city's attempt to become the center of health and welfare in East Asia where the population will be aging rapidly in the near future. The tour will learn about the new concept of welfare in the 21st century, "Kansei Fukushi" (human wellbeing with sensitivity) and "Yobo Fukushi" (human wellbeing with prevention rather than cure), basic theory and practice of the project, advocated by Tohoku Fukushi University, main player in theories and practices of the project. It will also inspect the technological aspect of the project backed by Tohoku University, the world leader of high tech. Come and see Sendai's challenge to revise the conventional concept of welfare.
Presentations
1. Sendai-Finland Wellbeing Center Project 
>> Link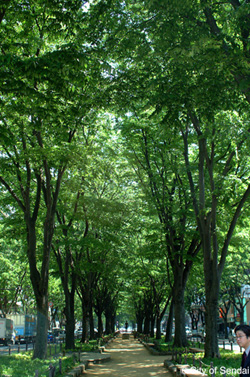 City of Sendai's international joint project with Finland, IT/welfare advanced country. It aims to establish a new concept of welfare by harmonizing Finnish ideas and methods with those of Japanese and also invent welfare equipment and services with IT and develop a cluster of industries by collaboration between Finnish and Sendai-based companies. The new concept is based on "the elderly capable of living independently", on the basis of: respect their right to make decisions; maintain the strength of their mental and physical functions; involve them in society. The Center, which opened in March this year, consists of the Finnish designed Care Unit "Sendan no Yakata", a special nursing home for the elderly, and the R&D Unit where Finnish and Sendai-based companies and researchers develop new services and products for elderly care.
Firstly, the tour will visit the Center to get a whole picture of the project. We will hear on outline of the project by Project Manager Hiroshi Yoshimura (formerly of Sony Corporation) and talk with people from companies that have offices in the R&D Unit. At the Care Unit "Sendan no Yakata", we will meet elderly people who live in the facility with services designed on the concept of "help to be independent" as well as trainee caretakers from Tohoku Fukushi University at work.
2. Tohoku University 
>> Link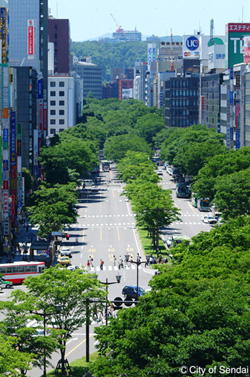 Sendai's magnet that attracts investments from overseas such as the FWBC project is the accumulation of its world top class technologies as well as its scholars and researchers. Tohoku University, its core organization, has a long list of world famous scientists, such as Dr. Kotaro Honda, the inventor of world's strongest permanent magnet steel, "KS magnet steel", Dr. Hidetsugu Yagi, inventor of the Yagi antenna, Jun-ichi Nishizawa, nicknamed "Mr. Semiconductor", and Koichi Tanaka, winner of the 2002 Nobel Chemistry Prize. 
Founded in 1907, the University currently has 17,100 students including 1,000 foreign students, 80% of them from Asian counties such as China, South Korea, and Taiwan. In 1904, Mr. Lu Xun, the great writer of early 20th-century China, came to study at the old Sendai Medical School, forerunner of the present Faculty of Medicine. Since the transformation of national universities into independent administrative agencies in April 2004, the University has been pressing forward with reform to become internationally competitive.
(1) Institute for Materials Research (Katahira Campus)
>> Link
IMR is the oldest among seven institutes of the University and was established 84 years ago by Professor Emeritus Kotaro Honda for research on steel. Today it extends its research field to a wider range of materials related to metals and develops new types of high-performance multifunctional materials, which contribute to upgrading Japan's high tech. On the first day of the tour we will visit the following laboratories.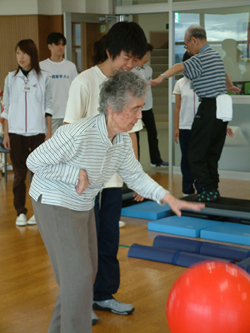 - High Field Laboratory for Superconducting Materials 
>> Link
In the tour, the Laboratory will present the Laboratory's main equipment, a hybrid magnet which generates steady high magnetic fields up to 31 T., a cryogen-free hybrid magnet, and a cryogen-free superconducting magnet. On May 2 this year, the Laboratory succeeded in generating high magnetic fields up to 27.5 T., the world record, by the cryogen-free hybrid magnet in the collaboration with Sumitomo Heavy Industry Co., Ltd. 
- Laboratory for Advanced Materials
>> Link?Plam/home_ima/e_home.html
Will give an introduction of the bulk metallic glasses which were discovered in the Laboratory, showing the materials and applications.
- Blue LED (light emitting diode) - Kawasaki Laboratory 
>> Link
Professor Masashi Kawasaki invented a blue light emitting diode using zinc oxide last year, and this world first success was published in Nature Materials in December 2004. Zinc oxide is a common material known as an ingredient of cosmetic white powder for sun protection. Expectation is high for its application as it is plentiful and economical, efficient when applied to semiconductor lasers, and has advantages in patent acquisition.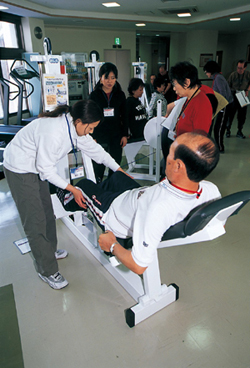 (2) School of Engineering (Aobayama Campus)
>> Link
On the second day of the tour we will report on the FWBC project-related R&D and organization.
- MEMS (Micro Electro Mechanical Systems) - Esashi Laboratory 
>> Link
MEMS are small but functional systems that are fabricated by micromachining based on semiconductor technologies. They play important roles as value-added key components for systems. For example, in the field of medical equipment, active catheters, with an outside diameter of 1.5mm, were developed for minimal invasive diagnosis and therapy in blood vessel. Professor Masayoshi Esashi, pioneer of MEMS research, is vigorously working with researchers from such large corporations as Sony and Cannon and ranked first in the list of university laboratories valued by private corporations in a survey conducted by a newspaper. He has also established MEMS Core Inc., a venture company, with the maker of semiconductor devices.
- New Industry Creation Hatchery Center (NICHe)
>>Link
Established in 1988 as a liaison organization between the University and industry with an aim of creating a new industry and vitalizing domestic industry by collaborating with the University's R&D/Intellectual Property departments, central/local government, and private corporations. Confronted by Sendai's business environment lacking major corporations, NICHe has created the "Sendai Model", a method of promoting local industry trying to set up a system to send the university's intellectual resources, via local industries, out to the world. Currently, an R&D project on large-scale liquid crystal Television is under way.
3. Tohoku Fukushi University 
>>Link
Advocating "The elderly capable of living independently" - the new concept of human wellbeing for the FWBC project, Tohoku Fukushi University takes the lead in the theory and practice of the project, and its related organization, Tohoku Fukushi Corporation operates the Care Unit "Sendan no Yakata". 
Founded in 1875 as a branch of the technical school system operated by the Soto-shu Buddhist sect, it is widely known as a university with a prestigious tradition and history specializing in social welfare, with one faculty (Faculty of Comprehensive Social Welfare) and five departments where 4,600 students come to learn. With its motto - "Behavior Consistent with Learning", the University aims to harmonize theory with practice by carrying out education, scientific studies, and local philanthropic activities in the field of social welfare. In July 2004, it inaugurated the Center for International Exchange and stated working with their counterparts in South Korea, China, and Taiwan in the field of education for care providers. 
The tour will report on the university's various activities that are being developed on the basis of a new concept of welfare in the 21st century, "Kansei Fukushi" (human wellbeing with sensitivity) and "Yobo Fukushi" (human wellbeing with prevention rather than cure).
(1)Kansei Fukushi Research Center
"Kansei" is "sensitivity" and may be defined as "the function of the human heart in all its aspects, over and above the intellect". "Fukushi" is human wellbeing. Research on "Kansei Fukushi" is to stimulate five senses of human being: see; listen; smell; touch; taste, that have been weaker as they are too much dependant on the present materialistic world, seeking for effective methods to give people real affluence and 'joie de vivre' in scientific way. Established in 1998 the Center was designated as "Promotion of New Academic Frontiers" directive by Ministry of Education, Science, Sports and Culture and has six departments - life sciences, environmental studies, psychology, social welfare, Kansei information technology, general research information technology.
On the tour Professor Shiro Abe will brief on the concept of "Kansei Fukushi" (human wellbeing with sensitivity) and "Yobo Fukushi" (human wellbeing with prevention rather than cure) and will organize a laboratory tour. We will visit such laboratories as the analysis of human movements, food and behavior, brain and "Kansei", music design, clinical art and see presentations on those researches.
(2)Sendai Genki Juku
Based on the concept of "Yobo Fukushi" - human wellbeing with prevention rather than cure, the University encourages measures, targeting not only elderly people but local people in any generation, to help them take care of their own mental and physical condition and maintain the strength of their mental and physical functions. With the motto "design health on your own", "Sendai Genki Juku", the core organization, has invented "genki tenken-hyo", a questionnaire to check the state of one's mental and physical condition and also organizes such classes as "Medical Fitness" (its menu includes the Finnish Nordic walk), "Clinical Art" (making an art object to stimulate the brain), "Counseling Esthetique/Aroma therapy" (operated by the students' start-up firm "Beauties"). Tour participants will experience above activities of the Genki Juku for reporting.
(3)Students who wish to be helpful to the aging society
With the motto, "harmonizing theory and practice", the University puts much priority on "on-the-job-training" for the students. In this press tour we will meet some students who take care of elderly people at the FWBC Care Unit "Sendan no Yakata" as well as others who have started up a venture firm. Although young people who don't want to commit to the society such as "freeters" (job-hopping part-timers) and "NEETs" (Not in Employment, Education or Training) are increasing, these students show clear commitment to social welfare. We will have a chance to talk with them to see what they really think about their work and life.
(4)Organic food Restaurant "Fudo"
This restaurant is open not only for students, professors and university staff, but also for the public, and is popular for its cuisine using fresh local ingredients. On the 2nd day of the tour we will enjoy a buffet lunch and talk with people from the University.
Tour itinerary and application details
Tour itinerary and application details:
1.Itinerary: June 9 (Thu) - 10 (Fri) 
(transportation in Sendai: chartered bus)
[Day 1: Thursday, June 9]
07:56 Leave Tokyo Station by Tohoku Shinkansen Hayate 3
09:37 Arrive at Sendai Station
10:10 Visit Sendai-Finland Wellbeing Center
10:15-10:30 Briefing on City of Sendai @R&D Unit
10:30-11:15 Briefing on FWBC project by Project Manager Hiroshi Yoshimura
11:20-12:30 Visit Care Unit, "Sendan no Yakata"
12:30-13:45 Buffet Lunch with people involved in the project @Cafeteria "Moi"
Leave the Center
14:15 Visit Tohoku University Katahira Campus
14:20-14:50 General Briefing by Vice President Hitoshi Onishi
14:55-15:30 Visit Institute for Materials Research
15:30-17:00 Laboratory tour: High Field Laboratory for Superconducting Materials, Laboratory for Advanced Materials, Kawasaki Laboratory
Leave the University
17:30 Check in at Sendai Plaza Hotel
18:30-20:00 Reception hosted by City of Sendai, Tohoku University and Tohoku Fukushi University
(Stay overnight at Sendai Plaza Hotel)
[Day 2: Friday, June 10]
08:30 Leave hotel
08:55 Visit Tohoku University Aobayama Campus
09:00-09:30 Presentation on MEMS by Professor Masayoshi Esashi
09:35-10:15 Laboratory tour and talk with a venture company
10:20-11:00 Visit New Industry Creation Hatchery Center (NICHe) 
Leave the University
11:30 Visit Tohoku Fukushi University
11:40-12:10 General Briefing
12:15-13:15 Buffet lunch @Restaurant "Fudo"
13:30-15:00 Visit Kansei Fukushi Research Center
- Briefing on "Kansei Fukushi" and "Yobo Fukushi"
- Tour to Laboratories with demonstrations
15:10-15:50 Visit "Sendai Genki Juku"
15:50-16:50 Experience Medical Fitness, Clinical Art, Esthetique /Aroma
17:00 Leave the University
18:24 Leave Sendai Station by Tohoku Shinkansen Hayate 24
20:08 Arrive at Tokyo Station
2. Qualification: Bearer of Gaimusho foreign press registration card
3. Expenses: 15,000 yen per person (including transportation and lunch)
*FPC will inform the participants of payment methods, cancellation fee etc. later on.
4. Participants: Limited to the first 20 applicants on a first-come first-served basis.
(Only one reporter and one photographer from each company, but two participants in each TV team will be acceptable.) If the number of applicants exceeds 10, an upper limit may be set on the number of participants from each country.
5.FPC Contact: Ms. Koizumi (Tel: 03-3501-5070)
6. Remarks: 
(1) When you photograph and film at the tour sites, please follow the instructions of the officials on duty.
(2) FPC will not be liable for any inconvenience, trouble or accident that might occur in the course of the tour.