Date : March 6 - 7, 2006
YAMANASHI Press Tour
post date : 2013.08.23
Japanese Wine Challenging the World +The Village of Min Tanaka's Agriculture and Dance
Domestic wine is getting popular. It used be said that the vineyards in Japan could not compete with other countries and imported wine made in places like France was preferred. However, the farmers' honest efforts to improve its taste and aroma have borne fruit, and domestic wines have finally won international acclaim. The center of the domestic wine boom is Yamanashi prefecture. "Koshu", a Japanese grape, has been grown in Yamanashi for 1300 years, and the region has led the wine industry since the Meiji era. The prefecture produced 53,400 tons of grapes in 2004, the greatest quantity in Japan, and exceeding a quarter of the domestic production. Sales of wine made from grapes and other fruits in the area came to 18.3 billion yen in 2002, the highest in the country. This tour will visit Katsunuma town which is the center of wine production and has over 30 wineries. We will introduce unique wineries operated by owners with distinctive personalities. In addition, the tour also focuses on the jewelry industry with its local tradition, and covers the new approach, "wine jewelry" combining two local specialties. 
Min Tanaka, the world-famed avant-garde dancer, also works on agriculture and dance in the mountainous area. He assumes that life and work in the mountains is the root of traditional performing arts. He continues "to find personal dance" by living close to the land. Mr. Tanaka has enthusiastically created places for the arts out from the soul. He took part in a theater project utilizing an empty warehouse in the center of Kofu city, where the "doughnut" hollowing-out phenomenon has been in progress. We will visit and interview him, maybe to find out why he stays in Yamanashi and about his pursuit of "dance through nature and farming."
Presentations
1.Chuo Budoshu Winery, Shigekazu Misawa, the president
Mr. Misawa wants to recommend his wine as a world-class brand representing Japan by making the best of "Koshu" grapes. This winery is Katsunuma area's typical example. A white wine was produced last autumn using "Koshu" in a project that aimed at first-class wine making under the guidance of a professor of Bordeaux University in France. It later received high marks from Mr. Robert M. Parker Jr., one of the most influential connoisseurs in the world. 2,000 bottles were shipped to the United States under the name of "KOSHU 2004." They have received orders for 30,000 bottles this year. The call for a Japanese wine that goes with Japanese cuisine has risen in response to the Japanese food boom in Europe and America. This may add momentum to the KOSHU name becoming known worldwide. The winery recently started an agricultural corporation to grow suitable grapes for wine themselves. An eight-hectare vineyard was established in Akeno-cho in northern Yamanashi, which gets the most hours of sunshine per day in Japan. Bottling starts at the end of February in the adjoining winery. The winery will also start wine making with the traditional "treading grapes" from this fall in collaboration with Min Tanaka, the world-class dancer, who lives in Yamanashi.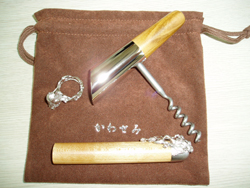 2. Katsunuma Winery Co, Ltd., Yuji Aruga, the president
This company has drawn attention by such means as grape cultivation utilizing Special Zones for Structural Reform and borrowing against wine production. The president Yuji Aruga, whose family has been in the business for three generations, says "the quality of wine depends on its raw materials, so wineries might as well grow their own grapes." In 2003, the prefecture was accredited as a Special Zone for the wine industry in which wineries can farm grapes on leased land. The company took this opportunity to grow grapes in a one-hectare vineyard. Although Mr. Aruga was keen on the Koshu variety, he was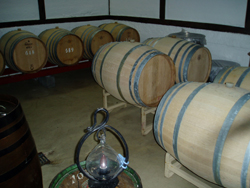 skeptical about the conventional wine brewing that used grapes unsuitable for eating. He is determined to grow the best grapes for his wine to surprise the world. He labors for technological improvements such as freezing the juice to concentrate the flavor. He also uses ingenuity for fundraising. The company borrowed 20 million yen from the bank against future wine for the operation in July 2005. They also started fundraising from personal investors by collecting one million yen deposits from citizens, and they offer 70 thousand yen-worth of wine at the retail price as the interest. Their wine won the silver prize in an international competition in France in 2003. They continuously work hard to maintain their world-class quality.
3. Daizenji Temple, the temple of grapes
When the monk Gyoki visited Katsunuma in 718, he had a dream of Buddha having a bunch of grapes in his hand. Soon after, Gyoki carved and enshrined the image of the same Buddha he had seen in his dream. He also started a medicinal herb garden to treat the sick, and taught village folks how to cultivate grapes. This is said to be the origin of the Koshu grape. This tour will visit the temple's main hall, designated as a national treasure, and known as "grape temple."
4. Min Tanaka
Min Tanaka, the world-famous Butoh dancer, established the Shintai Kisho (Body Weather) Farm in Hakushu-cho, present-day Hokuto city, in 1985 to study dancing through nature and farming. He created his new headquarters in an underpopulated mountain village, Shikishima-cho, present Kai city, in 1997. The restoration of five deserted houses is completed. They are used as meeting place, housing facilities, video library of dancing, and rehearsal room. Tea and potatoes and other products are grown on the farm, and there is also a coop for breeding black-bone chickens. Mr. Tanaka lives in this Honmura village about six months a year. "The Institute of Dancing Resources" was launched to collect materials of Japanese traditional performing arts and folk dancing around the world. Tanaka and his companions in Shikishima-cho and Hakushu-cho formed "the Tokason Dance Company". "Tokason Agricultural Corporation" aims at agriculture that utilizes geographical features and the environment of Shikishima-cho. These are his three main activities. Tanaka settled in Shikisima-cho in quest of "the life on a slope where he can feel gravity." He is "an avant-garde dancer who crawls on the ground", pursuing dancing through farming in the mountain village. We will observe his activities. 
5. Sakura-za
It opened last June as a space for new expression and creative activities by renovating a former glass factory in Kofu city center where the "doughnut phenomenon" has been in progress. A nonprofit organization "Machizukuri Bunka Forum", which was set up to halt the hollowing-out, operates Sakura-za. Min Tanaka serves as the project leader. It was named after the Sakura-za Theater that existed until 1930 in Kofu. It started with a bare steel-frame and a gravel floor as an antithesis to the overconcentration in Tokyo and art promotion without substance in local cities. Performers and the audience themselves create the space. It hosts a variety of performances from local actors to world-class artists.
6. Kofu: Town of Jewelry
Kofu, the prefectural capital of Yamanashi, is a "town of jewelry" which ships 1/3 of the jewels in Japan. Yamanashi was known as the homeland of crystals since ancient times. A sophisticated crystal technology was developed in the late Edo period in the 19th century, and the traditional craftsmanship is still active in the city. Even though sales of jewelry have sharply decreased after the collapse of the "bubble" economy, there are some manufacturers passing through adversity with new ventures.
On the outskirts of Kofu, museum-like buildings are lined up in harmony with the landscape. There are many fashion and jewelry companies at "Aria Di Firenze", the most beautiful industrial complex in Japan. "Ishitomo" is a representative jewelry firm. It was founded in 1972, the newest in the industry. Traditionally, wholesalers lead the industry and processing suppliers divide the labor. Ishitomo departed from this tradition. It established an integrated system from the purchase of crude ores to manufacturing and sales. The average age of its 56 employees and craftsmen is 27 years old. The company has recently tried to produce "wine jewelry", making such items as bottle-openers with their craftsmanship, by combining wine and jewels.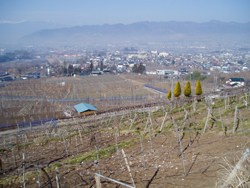 Tour itinerary and application details
1. Itinerary (Tentative): March 6(Mon) - 7(Tue)
[Day 1] Monday, March 6 
7:45 Departure from Nippon Press Center Building 
10:00 - 10:30 Daizenji Temple
10:45 - 11:00 Landscape from Torii-daira
11:15 - 12:00 Lunch
12:15 - 13:45 Katsunuma Winery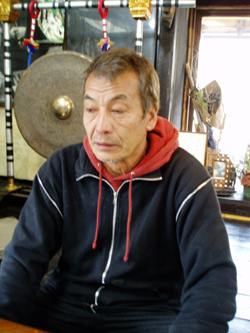 14:00 - 15:00 Chuo Budoshu Winery in Katsunuma-cho
15:45 - 17:15 Chuo Budoshu Misawa Winery in Akeno-cho
18:00 Check-in at the Kofu Fujiya Hotel
[Day 2] Tuesday, March 7
9:00 Hotel Check-out
9:30 - 12:00 Visiting Honmura and meeting Mr. Min Tanaka
12:30 - 13:00 Sakura-za
13:15 - 14:00 Lunch
14:30 - 15:15 Briefing on the Jewelry Industry in Kofu and Aria Di Firenze
15:30 - 16:15 Ishitomo Company
16:30 Departure from Kofu
19:00 Arrival at Nippon Press Center Building
2. Qualification: Bearer of Gaimusho Foreign Press Registration card
3. Expenses: 12,000 yen per person including transportation, meals (excluding dinner) and accommodation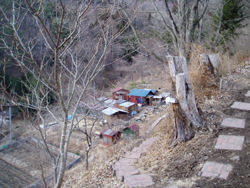 *FPC will inform the participants of payment methods, cancellation fee etc. later on.
4. Participants: Limited to the first 10 applicants on a first-come first-served basis. 
    (Only one reporter and one photographer from each company, but      two participants from each TV team will be acceptable.) 
5. Application: You can also find information on this press tour on
the FPC's website (Media Assistance, Press Tour Information):>> Link Please apply online from the page. You need the following username and password to access to the application form. Username: fpcj Password: members. Or fill in the application form below and send it to FPC by fax.
6. FPC Contact: Mr. Yano and Mr. Kashiwade (Tel: 03-3501-5070)
7. Remarks: 
(1) In principle there are no restrictions on photographing and filming at the tour sites, but please follow the instructions of the officials on duty.
(2) FPC will not be liable for any inconvenience, trouble or accident that might occur in the course of the tour.