Date : November 27 - 28, 2012
Notice: Press Tour "Innovators in Kyushu, changing Japan" (Nov. 27-28, 2012)
post date : 2013.08.22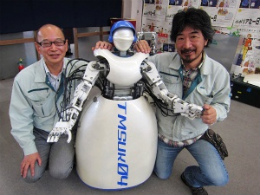 Fukuoka City / Arita Town

Kyushu has long flourished as the gateway to Japan because of its geographic proximity to Asian countries. It is the place where various cultures including rice growing first came to Japan from China from ancient times. During the period of national isolation, pottery made in Kyushu was exported to many foreign countries; some of it was prized by European royalty and the aristocracy.
With its history of receiving many new things from, and sending out its own culture to, foreign countries, Kyushu has cultivated an open culture. In Kyushu, therefore, there are many people with unique ideas that can invigorate contemporary Japan, where a sense of stagnation is prevailing.  

This tour visits Fukuoka City, Fukuoka Prefecture and Arita Town, Saga Prefecture, to meet innovators who might be able to change Japan.
On the first day of this press tour, we will visit Fukuoka City (Fukuoka Pref.). 
Fukuoka was already known as a center of trading with overseas in the 7th century, whose people are known for their open minds and enterprising spirit. There is a local robot manufacturer that attracts worldwide attention with unique technologies. There is also Shinkyo Nakamura, a master craftsman of traditional Hakata dolls who carves out a new artistic niche in this genre. Hakata doll craftsmen of his grandfather's generation produced with their special skill and exported statues of Christian saints, responding to the demands of the churches in Europe. Last year Nakamura was invited by the Vatican and presented one of his works to the Pope. We will meet these Fukuoka people. We will also have an interview with the mayor of Fukuoka city, Soichiro Takashima, who newly created "Kawaii-ku (cute ward)" as a part of the publicity of the city whose population is increasing, and is evaluated by UN-HABITAT as a model city for Asian countries.
On the second day, the tour will visit Arita Town (Saga Pref.).
Arita produced porcelain first in Japan in 1660s. In the 17th century the town exported large quantities of high-end porcelain wares known as "IMARI" to Europe and even influenced the Meissen porcelain in Germany. Until today the town's main industry has been porcelain manufacturing and there are about 100 kilns. However, the sales of the industry have declined to one seventh of the peak in 1990. We will cover local people who are working hard to revive the local economy, cultivating new overseas markets. 

*FPCJ plans, conducts and hosts this tour. (Day one is co-hosted by FPCJ and Fukuoka City.)
【 Presentations 】
<Day 1: Fukuoka City, Fukuoka Prefecture>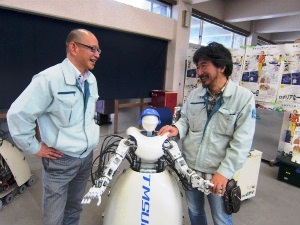 1. tmsuk Co., Ltd. Mr. Yasutoshi Kume, COO and executive director
~Fukuoka-made robots attracting world attention. Expectation growing in the fields of nursing care, medication, rescue and security~
http://www.tmsuk.co.jp/english/robots.html 
Tmsuk Co., Ltd. is a company with 20 employees in the suburbs of Fukuoka City. This small local company has been earnestly invited by the governments of Denmark, the R.O.K. and Singapore to set up a branch office or factory or even headquarters there. Firmly determined to "make robots that help humans," the company has developed more than 30 kinds of robots as Japan's first service-robot maker. They cover various fields including security, rescue, medicine and nursing care. Its robot for patrolling and reception first came into contact with humans in Fukuoka City's government office and test-demonstrated a patrol in a shopping district.
"RODEM," an on-board mobile robot developed by the company in place of a wheel-chair, caught the attention of the Danish government eyeing nursing issues arising from aging. In 2010 when Danish Prime Minister Lars Rasmussen visited Japan, he proposed to draw up joint safety standards for robots. In June 2012, the company established a local corporation in cooperation with the Danish government and began preparing for test demonstrations on patients. The dental patient robot jointly developed by Showa University can be used by dental students to help improve their skill; the robot can shout, "It hurts!" or cough as if it were a real human patient. In 2011, tmsuk jointly developed "KOBOT," a commuter EV for short trips, with Kowa Company Ltd. "KOBOT" can be remote-controlled by a smartphone or a part of it can be folded up to save space, for example, in a parking lot. "Enryu," the firm's rescue robot, cleared collapsed houses when the Chuetsu Offshore Earthquake occurred in 2007. It came close to being used in the Fukushima Daiichi Nuclear Power Plant after the nuclear accident. Mr. Kume, COO and executive director, who has supported the company, which was in the black last fiscal year for the first time since its establishment, says, "Unlike manufacturers of cars or household electrical appliances, we have only robots as our main line of business. We have been determined to have nothing but robots. Robot-making is Japan's only field where we can seize the initiative in creating a new industry. It is our strong will to create a new industry in Japan that is driving us."
We will have an interview with Mr. Kume, COO and executive director and hear about characters of their robots and how and why they developed these robots. We will also see the demonstration mainly of "RODEM," an on-board mobile robot and "Enryu," a rescue robot.
*Please note that we cannot see real"KOBOT," a commuter EV and the dental patient robot on the day. They were already shipped.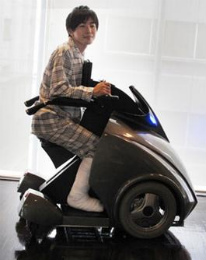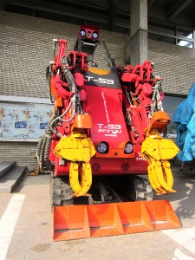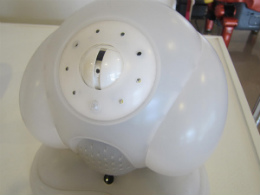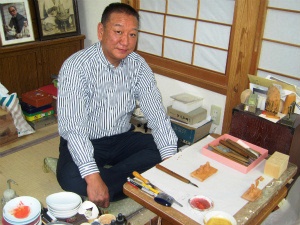 2. Hakata Doll Maker, Mr. Shinkyo Nakamura
~Doll-making developed in the trading town nearest to foreign countries; his work was presented to the Pope~
http://www.shinkyo-nakamura.jp/ 
It is said that Hakata ningyo dolls were first made about 400 years ago in 1601 when Nagamasa Kuroda, a territorial lord, built Fukuoka Castle, and tiler Soushichi Masaki made dolls from clay and presented them to his lord. In the Meiji Era (1868 – 1912), Hakata dolls were exhibited at the 1900 Universal Exposition in Paris and became popular. At the 1904 Saint Louis Universal Exposition, they won a gold cup and then started to be exported to foreign countries.
Mr. Shinkyo Nakamura is a master craftsman. His distinctive and sculpture-like dolls, which have shaken off the old image of Hakata dolls, have attracted much attention; his work has been presented to the Pope.
 In the time of Mr. Nakamura's grandfather, craftsmen identified the needs of the times and pursued realism in doll-making by studying human anatomy at university.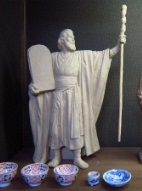 They received orders from all over Japan and created various types, from event decorations to three-dimensional écorché (figures showing only bone and muscle). That unique technology brought orders from overseas; they even made Josef dolls sold for sale in churches in Europe. They were making dolls for the world market. "The reason is," Mr. Nakamura explains, "that Hakata (now Fukuoka) had flourished as Japan's nearest town to foreign countries. The merchants at that time were so actively trading with foreign countries that not only did they trade with China but also they went to as far as Northern Mongolia. This geographical factor created a Fukushima into which many foreign things came. That's why craftsmen in Hakata sensitively reacted to foreign needs." 
Mr. Nakamura says, "Japanese dolls were born from man's prayer." Japanese dolls were not originally toys. They were embodying parents' prayers that their children would be born and grow up safe and sound. "Japanese dolls have been tools of faith and magic. Being born from prayers and taking human images, dolls were regarded as demigods. This is characteristically Japanese," Mr. Nakamura says. Mr. Nakamura, who has created dolls that embody his own prayers, was invited by the Vatican last year and received in audience by the Pope, the first time for a Hakata doll craftsman. He presented the Pope with a doll of Mancio Ito, a Christian boy in Kyushu who was sent in 1582 as the nominal leader of the Tensho mission to Europe and met the Pope of that time.
The tour will visit Mr. Nakamura's craft center, hear about the history of Hakata dolls and his own creative activity, and cover his production process. It will meet the prototype Josef doll that was made by Mr. Nakamura's grandfather.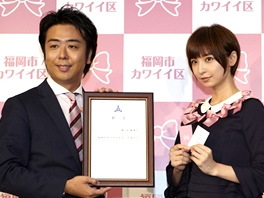 3. Mayor of Fukuoka City, Mr. Soichiro Takashima
~Fukuoka City has newly established virtual "Kawaii-ku (cute ward)." The number of inhabitants now exceeds 40,000~
~Young population in Fukuoka City is increasing while Japan's population in general is rapidly ageing and the birthrate declining. A model city in growing Asia~
http://www.city.fukuoka.lg.jp/english/01.html
http://kawaiiku.jp/
This year Fukuoka City has established as part of its publicity an 8th ward, the virtual "Kawaii-ku (cute ward)." The concept is that the city will transmit its attractions by using the keyword "Kawaii." If you register as an inhabitant on the website and pay, you will get a special certificate of residence. Ms. Mariko Shinoda, an AKB48 member from Fukuoka, was appointed as ward mayor. No sooner had the site been opened on August 29, the number of registrations went up to 10,000 in about half a day; on November 1, about two months later, the number exceeded 40,000. The site has been accessed from China, Taiwan, Hong Kong, etc.
Despite Fukuoka's proximity to the sea and mountains, the city has remarkable accessibility; its international airport is only six minutes away by subway from the city center, i.e. Fukuoka Station. As the airport is very close to the city, the center of Fukuoka doesn't have many skyscrapers and enjoys wide skies. Highly evaluating such an environment, UN-HABITAT, which has been tackling the improvement of the living environment, is advising rapidly urbanizing Asian countries to model their city building on Fukuoka City. As Fukuoka is conveniently balanced for easy living, working and playing, the city's population including, households with children, has been on the rise. As of May 2012, the estimated population of the city was 1,487,972. It is said that it will reach about 1,600,000 in 2035. While Japan's national productive population (aged 15 – 64) is estimated to decrease by about 20% by around 2035, Fukuoka City's productive population will likely remain roughly flat, with a decrease of only about 2%.Mayor Takashima will talk about the aim of newly establishing Kawaii-ward and also Fukuoka's roles as a leading Asian city.

4. QUNQUN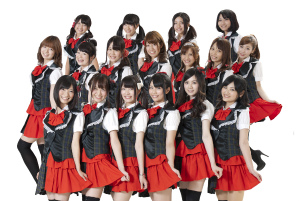 ~From Fukuoka to Asian countries. Locally-based idols are active~
http://qunqun.asia/index.html
QUNQUN is an "idol group" based in Fukuoka whose members are mainly from Fukuoka. 
They aim to perform not only in Japan, but also other Asian countries.
After the interview with the mayor, members of the local idol group QUNQUN will talk about the attractions of Fukuoka.
5. Dinner at Yatai (food stalls)
~The Yatai Ordinance changes yatai from nuisances to tourism resources~
http://www.city.fukuoka.lg.jp/soki/kikaku/shisei/yatai/index.html
http://www.yokanavi.com/eg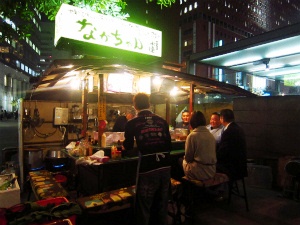 The number of yatai in Fukuoka City exceeds 150; it is said nearly all the yatai in Japan are concentrated in this city! You can enjoy any kind of food at yatai stalls: from the familiar pork ramen, to yakitori, tempura, oden, French dishes, Italian dishes, and cocktails.
The number of yatai stalls here was over 400 in the peak year 1965, but they caused problems of sewage, bad smell, illegal occupation of sidewalks, and other nuisances. In the guidance for yatai formulated in 2000, they city stipulated that yatai business is, in principle, a life-time business, which reduced the yatai number to 156 as of April 2011. 
In September 2-011, Mayor Tanashima set up a "study group for coexistence with yatai." The city has put up a "headquarters for promotion of coexistence with yatai," to study measures for proper yatai business. It has announced a plan to propose a "yatai ordinance," which will bring in stricter business rules and more relaxed business hours, to the city assembly in June and put the ordinance into effect in and after July 2013.
Participants will experience Fukuoka's yatai culture and have talks with yatai owners about the "yatai ordinance" during the dinner time.

<Day 2: Arita Town, Saga Pref.>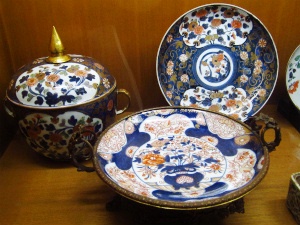 6. Created Japan's first porcelain, 400-year history of Arita Town
~Arita porcelain, fascinated European nobles back in the middle of the 17th century under the name of "IMARI"~
The birth of Arita-yaki porcelain was in the 1610s, about four hundred years ago. During the Sengoku period, Hideyoshi Toyotomi, the shogun ruling Japan at that time, dispatched his troops to conquer Korea (1592-1598) and brought Korean craftsman to Japan.
Ri Sam-Pei, one of those craftsman, discovered fine kaolin in what is now Arita Town, Saga Pref., and produced the first porcelain ware in Japan. This is considered to have been the origin of Arita-yaki porcelain.
Thirty years later, in the 1640s, the potter Kakiemon Sakaida established the over glaze techniques called Uwaetsuke (a technique of painting with pigments on the glaze after final firing, and firing it again), after repeated trial and error. With this technique, painted porcelain featuring red coloring expanded its production. From around the 1650s, Arita-yaki was exported to European countries by the Dutch East India Company, because the techniques of produceing white porcelain did not exist in Europe back then.
Especially during the thirty years 1659s - 1689s, tens of thousands of Arita-yaki items were exported to Europe every year through the company. Both "Kakiemon style," with the characteristic of white surface and dynamic spacing, and "Kinrande", with gorgeous colors and gold-painted, were highly valued among the royalty and the nobles. There were many passionate collectors. It is said that some of those items were valued as highly as gold. The porcelain from Arita were called "IMARI", named after the shipping port near Arita. The "Kakiemon style" which burns reddish color into the milk-white surface, influenced even Meissen porcelain in Germany.
Even today, there are about one hundred kilns in Arita Town. Among a total population of 21,000 people, about 60 percent of the residents have work related to the pottery industry. In this town, the Arita College of Ceramics opened in1985 as the nation's only professional pottery school, aiming to foster and train the next generation in the pottery business. Furthermore, Saga Ceramic Research Laboratory, Saga Prefectural Museum of Kyushu Ceramic Arts, and other institutes and museums are located in this town. Arita is indeed "the town of pottery."
In this press tour, a specialist in Arita-yaki (Ms. Yoko Ozaki, director of the History and Folklore Museum of Arita) will give us a briefing about the four hundred years' history of Arita-yaki. Ms. Ozaki will also guide us to the Gen-Emon Kiln's pottery museum, and show us the gorgeous 17th century porcelain, exported from Arita to Europe.

7. Mr. Keizo Ishikawa, Saga Cardboard Firm (Limited Private Company)
~The world's first kaleidoscope made of porcelain shows new possibilities for the declining local industry~
http://www.arita-mangekyo.jp/eng/index.html
Arita porcelain kaleidoscopes priced at 10,000 yen to 80,000 yen per piece keep selling. The world-first porcelain kaleidoscopes were made by Mr. Keizo Ishikawa, who makes cardboard for shipping porcelain in Arita Town. In 2001, when he took over his company, the shipping volume of Arita porcelain had dropped to one-third in a decade, and he was looking for a way to revitalize this local industry that was in the doldrums. About that time, he fell ill and was hospitalized. He took a kaleidoscope to his room. Not only did the kaleidoscope calm his mind, but also it pleased other hospital patients and the staff, which made him decide to produce a kaleidoscope of porcelain, the first in existence.
As Arita porcelain is fired at more than 1,300 degrees Celsius, it shrinks about 12% and can be deformed; experts then said that a combination of porcelain and other parts such as clamps was impossible. Mr. Ishikawa, however, talked with people in different fields including porcelain makers, glass manufacturers and kaleidoscope makers, and came up with a project team. This team overcame the difficulties, making use of their own high technologies, and managed to produce the kaleidoscopes. When they were on the market in 2003, they were highly praised overseas also, in a world kaleidoscope competition, for example, and newly created a 100 million-yen market selling 3,500 pieces a year. Mr. Ishikawa also planned to produce Arita porcelain fountain pens, and after a two-year period of trial and error, he succeeded. At the Toyako G8 Summit in 2008, they were presented to the G8 leaders as souvenirs. He is now seeking to produce a "world number one watch with an Arita porcelain face, in collaboration with Mr. Paul Gerber, the best independent watch-maker in Switzerland. 
Mr. Ishikawa will talk about his activities for vitalizing local industries and the future outlook.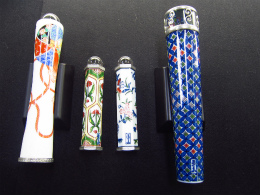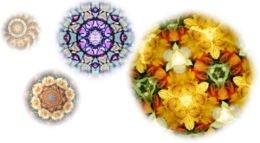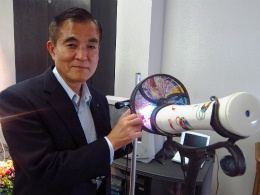 8. Gen-emon Kiln
~Challenge of the traditional kiln with 250 years' history~
http://www.gen-emon.co.jp/english/
We will visit the Gen-emon Kiln, one of the oldest kilns in Arita Town, which is the collaborator for Mr. Ishikawa's projects and produces kaleidoscopes and fountain pens made of Arita porcelain. We will see the production process.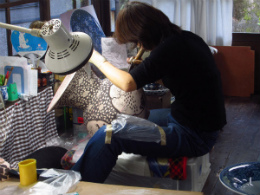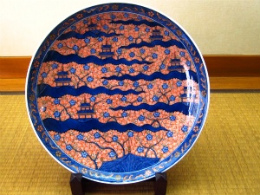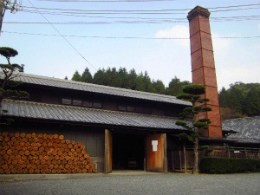 9. Mr. Noriyuki Momota, President, Momota–Touen Corporation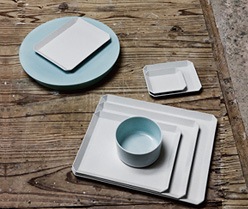 ~New brand targeting global market, starts shipping to Europe from this October~
http://www.1616arita.jp/en/index.html
http://www.momota-touen.jp/
"We need to change and update our products to revive Arita's industry." Mr. Momota launched a brand with new design concepts. The products earned high praise at this year's Milan Furniture Fair (Salone Internazionale del Mobile di Milano). A furniture fair held annually in Milan, this is the largest trade fair of its kind in the world. The sales in the European market are going successfully.
Mr. Momota will talk his plans targeting global markets.

【 Tour Itinerary and Application Details 】
1. Itinerary (tentative): November 27 (Tue.) and 28 (Wed.)
[ Day 1 ]
8:15-10:15 Haneda-Fukuoka (ANA243)
11:00-12:15 Mr. Shinkyo Nakamura, Hakata doll artist
12:45-13:30 Lunch 
14:30-16:30 tmsuk Co., Ltd. 
18:00-18:40 Mayor of Fukuoka City, Mr. Soichiro Takashima and performance of QUNQUN
19:30-21:30 Dinner at a yatai (food stall) 
Stay overnight in Fukuoka
[ Day 2 ]
8:30-10:00 Leave hotel and move from Fukuoka City to Arita Town by chartered bus
10:00-12:00 Gen-emon Kiln
         Briefing by Ms. Yoko Ozaki
         See the collection of old Arita ceramic wares
         See the production process
12:15-13:00 Lunch
13:15-14:45 Mr. Keizo Ishikawa, Saga Cardboard Firm
15:00-16:30 Mr. Noriyuki Momota, President, Momota–Touen Corporation
16:30-17:30 Move to Nagasaki Airport 
18:25-19:55 Fly from Nagasaki to Haneda, Tokyo (ANA3740)
2. Qualification:
Participants must have Gaimusho Foreign Press Registration Cards
3. Cost: 
14,000 yen per person including transportation (return air ticket/chartered bus), meals and accommodation.
*FPCJ will inform the participants of payment methods, cancellation fee etc. later on.
4. Participants:
Limited to the first 10 applicants. (Only one reporter and one photographer from each organization, but two participants from each TV team will be acceptable.) 
If the number of applicants exceeds 10, an upper limit may be set on the number of participants from each country.
5. FPCJ Contact: 
Ms. Chika Yoshida (Tel: 03-3501-3405)
6. Remarks: 
1) There may be some restrictions on photographing and filming in the press tour. Please follow the instructions of the officials on duty.
2) FPCJ will not be liable for any inconvenience, trouble or accident that might occur in the course of the tour.