Date : July 25 - 26, 2016
Notice: Oita Prefecture Press Tour
post date : 2016.07.12
-The largest geothermal power plant in Japan, contributing to the highest energy self-sufficiency rate in Japan-
-Stimulating the lumber industry with practical applications for bark-
- Community development in Yufuin to protect the nature, and recovery from the Kumamoto earthquakes-
-Ontayaki, pottery with a 300-year-old tradition-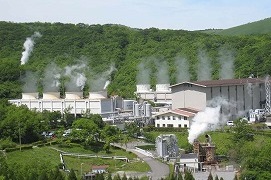 Oita prefecture has a renewable energy self-sufficiency rate of 30.1%, the highest in Japan. With ample geothermal resources, approximately 50% of the total renewable energy supply is produced from geothermal and hot springs sources, and it is the location of the largest geothermal power plant in Japan.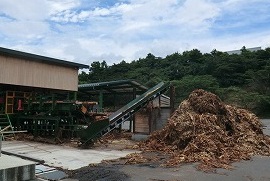 Oita has the 6th-highest forestry industry output in Japan, and in Hita, the city with the largest concentration of lumber in the prefecture, initiatives exist for finding practical applications of bark as a local resource, as large quantities of it are produced when processing lumber. Traditional Hita geta sandals, made using Hita cedar, have also been gaining popularity thanks to trendy designs by a young artisan.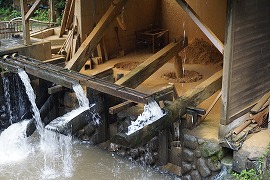 In a small village in the mountains by Hita, traditional pottery techniques remain to this day, using the local clay and water to make pottery using only the power of nature and human labor. Ontayaki techniques are traditionally passed on to only a single child in the family, but there are still young potters active today.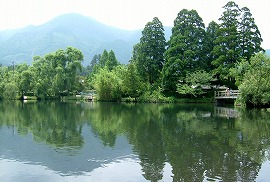 Yufuin is a hot springs resort town where, instead of relying on large-scale tourism development, ryokan inn operators led unique efforts to develop the community while protecting the natural environment. Ranked 2nd in a Rakuten list of popular hot springs destinations for foreign tourists, Yufuin is popular among overseas visitors. Due to the Kumamoto earthquakes that occurred in April this year, there have been fewer foreign tourists visiting, but in a similar situation after the earthquake 41 years ago, the ryokan operators organized a variety of events and made Yufuin's name known across Japan.
This press tour will visit the north of Oita prefecture, covering a variety of examples of the area's ample resources being used in order to promote renewable energy and sustainable industry, and pass down traditional crafts.
*This press tour is sponsored by Oita Prefecture, and planned and operated by the FPCJ.
 *This press tour will require participants to bear part of the cost, but is not a profit-making venture.
***************************************************************************
<Tour Details>
1.     Oita Prefecture Governor, Katsusada Hirose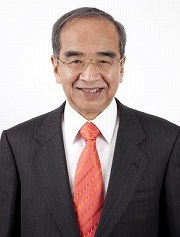 Based on the Oita Prefecture New Energy Vision started in 2003, Oita has been actively introducing more renewable energy, and now has the highest renewable energy self-sufficiency rate in Japan. In March this year, the Energy Vision was revised for the second time, with the target of increasing the percentage of power consumption from renewable energy to 51% by 2024. In the case of geothermal energy, the amount of power generated from geothermal and hot springs, which Oita is already the largest producer of in Japan, will be increased by 16% from the current levels.
  Tourism is also a major industry in Oita, which has the highest volume of hot springs in Japan, but the Kumamoto earthquakes this April had a major impact on tourism. With the goal of supporting tourism, in June the prefectural government put 5.08 billion yen towards a campaign to encourage tourism during the summer season, as well as introducing a "Kyushu Recovery Discount" with up to 70% off accommodations or travel products. The number of foreign tourists has been increasing in recent years, and Oita is engaged in efforts to disseminate information overseas, by attending travel fairs, inviting bloggers, and working with online magazines.
While meeting Governor Hirose, who has first elected in 2003, journalists will have the chance to ask about Oita Prefecture's policies for energy, industry, tourism, and other fields.
2.   Hatchobaru Geothermal Power Station, Kyushu Electric Power Co., Inc.
Japan's Largest Geothermal Power Plant
   After the U.S. and Indonesia, Japan has the most geothermal resources in the world (23.47 million kW), but is ranked 8th for geothermal electricity installed capacity, at approximately 520,000 kW. Reasons include restrictions within national parks, where many geothermal resources are located, and opposition from communities that are concerned about their hot springs drying up. However, according to the Ministry of Economy, Trade and Industry's proposal announced in July 2015 for the best mix for Japan's energy portfolio by 2030, the goal is to increase the percentage of renewable energy from 9.6% (level before the Great East Japan Earthquake) to 22–24%, including tripling the amount of installed capacity for geothermal power.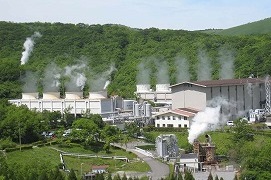 Oita prefecture is the top geothermal power producer in Japan (38.7% of domestic supply), and the largest geothermal power plant in Japan is located here: Kyushu EPC's Hatchobaru Geothermal Power Station. It has a total output of 110,000 kW, equivalent to the average power consumption of approximately 37,000 households. The power station's first unit was completed in 1977, and its second unit was completed in 1990. The first unit was the first in the world to implement a double flash system, which separates steam from hot water twice, increasing generation efficiency by approximately 20% compared to previous systems.
 Kyushu EPC (including group companies) currently owns seven geothermal power stations, with a total output of 213,000 kW. By 2030, they plan to develop an additional 800,000 kW of geothermal generation, both within Japan and overseas.
The tour will visit the Hatchobaru Geothermal Power Station, touring the power station and receiving an explanation from Kyushu EPC staff about the geothermal power business.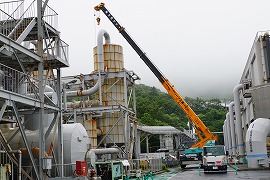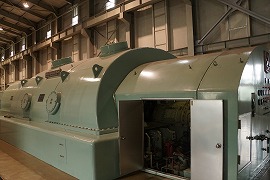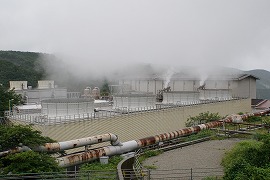 3.   Hita Lumber Industry
Practical applications of bark to stimulate the lumber industry
  Hita is a major location for the Japanese forestry industry, with 83% of its area forested, and 76% (53,000 ha) of that forest is planted. Located in a convenient spot for a distribution center, Hita also has many lumber-processing facilities, with 73 lumbering plants in the city employing approximately 740 workers. However, with the liberalization of lumber imports that began in 1964, the price of Japanese lumber dropped, making the business environment more severe. Since a decline in the forestry industry can also lead to natural disasters from the forests going unmanaged, restoring both the forests and forestry industry is a critical issue to protecting Hita's economy and the lifestyles of its residents.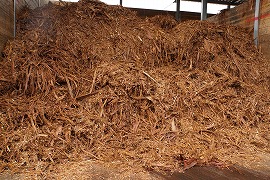 One issue that arose when seeking to stimulate Hita's forestry and lumbering industries was the disposal of bark. There is a risk of bark left in large piles spontaneously combusting given time, and since it can also be an eyesore and cause environmental problems, it was not possible to log trees or produce lumber beyond the limits imposed by bark disposal. The Hita Resource Development Cooperative was formed by 45 local logging, lumbering and other companies to find practical applications for the bark. The cooperative processed the bark and sold it as mulch, but in recent years they still had between 60,000 and 80,000 cubic meters of bark left. In December 2014, the cooperative began using the bark as fuel to produce steam for a boiler. This added an additional 50,000 cubic meters of bark disposal capacity annually. The Vice-Director of the Hita Resource Development Cooperative, Mr. Kiyoshi Yoshida (65), said that "Since we can dispose of more bark, that means we can increase lumber production, and stimulate the forestry industry in Hita." The steam generated is sold to Cooperative KD Hita, which cooperates in drying out lumber.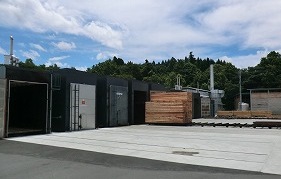 KD Hita is a cooperative of five lumbering companies that maintain 10 wood drying units, and use the steam produced by the Hita Resource Development Cooperative to dry wood. Dried wood is less prone to warping and shrinking, making it higher quality, so there has been increasing demand for it in the construction industry in recent years. However, in addition to most of the cost in drying wood being for fuel, there were also many lumbering plants that did not have the space for wood drying facilities on their grounds. Previously, fuel oil was used for wood drying, but by using steam produced using bark as fuel, the cost of drying was significantly reduced. Nogami Seizai, one of the cooperative's lumbering companies, had been spending between 1.6 million and 2 million yen per month on drying wood, but now spends less than half that amount.
The tour will visit the Hita Resource Development Cooperative, and hear about forestry policies in Oita prefecture and the initiatives these cooperatives are involved in. The tour will also tour the cooperatives' facilities and see wood processing at Kondo Seizai and Nogami Seizai, followed by interviews with their managers.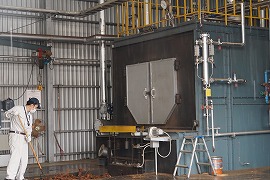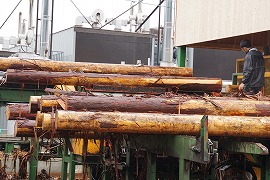 4.   Hita Geta: Motono Hakimono Kogyo
A young artisan bringing new life to a traditional craft with fresh designs
 With the active forestry industry in Hita, many geta sandals were made using the stumps that remain after cutting down trees for timber. From 1830 to 1844, when Hita was under direct control of the Tokugawa shogunate, geta making developed due to being encouraged as part of a policy promoting new industries. At the time, paulownia wood was used to make geta, but from the late 19th century quality cedar became more readily available and began to be used for geta. As demand increased, the labor involved was divided, and in the early 20th century over 10 million pairs of geta were made. Along with changes in lifestyle, the demand for geta has declined, but there are still 10 businesses making geta in Hita, making it one of Japan's three main geta producers along with Shizuoka City and Fukuyama, Hiroshima.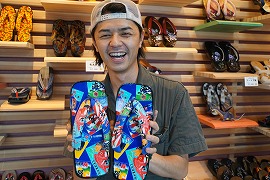 Thirty-four-year-old Mr. Masayuki Motono is one of Hita's young geta artisans. Not comfortable with life as a white-collar worker, he returned to help out at home. Since he did not want to end the family business of making geta, which had continued for over 100 years, with his generation, he decided in his early 20s to carry on the tradition. In addition to creating classic, traditional Hita geta, he has also become popular for collaborating with artists to make colorful, original geta targeting a young audience, and in February this year opened a new store.
The tour will visit Motono Hakimono Kogyo, where the Motono family workshop and store are located, and hear from Mr. Motono about making Hita geta, his thoughts on carrying on the family business, and the products he has developed. There will also be an opportunity to observe geta being made.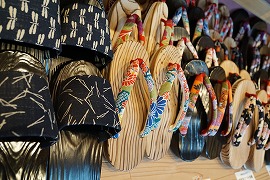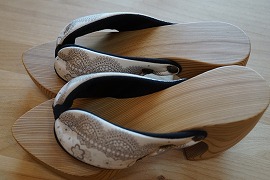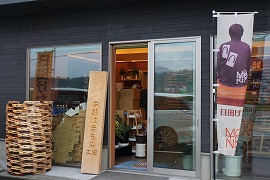 5.   Hot Springs Health Resort: Yufuin
Earthquake recovery and community development based on the natural environment
・Tamanoyu Chairman, Mr. Kunpei Mizoguchi (82)
   Last year, the number of foreign tourists that stayed overnight in Oita prefecture reached their highest levels ever, at 530,000 people (a 160% increase compared to the previous year). However, after the Kumamoto earthquakes in April this year, the number of foreign tourists staying overnight in Oita prefecture during May was 14,747, a decrease of over 60% from the 40,717 that stayed in May 2015. Almost all the stores and ryokans in Yufuin reopened during April, but had less than half the number of tourists in May that they did the previous year.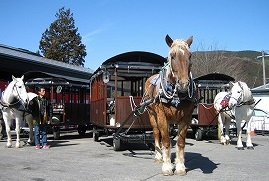 In 1975, 41 years ago, a magnitude 6 earthquake occurred in Oita with its epicenter near Yufuin. Despite suffering only light damage with 24 buildings damaged, a rumor spread that almost all the ryokans in Yufuin had been destroyed, and the number of visitors declined. The ryokan owners at the time worked together to organize a horse-drawn carriage for sightseeing as a symbol of the recovery, as well as organizing events including a music festival, a film festival, and a beef-eating screaming competition. These initiatives intended to demonstrate how the town had recovered had a greater impact than anticipated, and led to Yufuin becoming known throughout Japan as a tourist destination.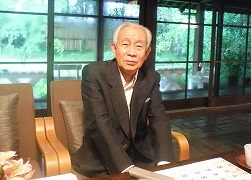 Three young ryokan operators who played a leading role in these efforts were Mr. Kunpei Mizoguchi (Tamanoyu Hotel), Mr. Kentaro Nakaya (Kamenoi Bessou), and Mr. Koji Shite (Musouen). Mr. Mizoguchi not only helped create events, in order to protect the natural environment and beautiful scenery of Yufuin from plans in the early 1970s to develop major tourist facilities such as golf courses and safari parks, he worked together with other residents to shut down these projects and have the community think about what kind of town they wanted Yufuin to be. Based on his experience at a small hot springs town in Germany, he also played a role in making Yufuin into a unique tourist town by making a proposal to the government to use the local resources of hot springs and nature in developing a hot springs health resort (kurort) for long-term stays. Mr. Mizoguchi has previously acted as chairman of the Yufuin Chamber of Commerce and the Yufuin Hot Springs Tourism Association, and in 2002 was selected as one of the Top 100 Charisma Ambassadors of Tourism by the Ministry of Land, Infrastructure and Transport, making him well-known as one of the first to promote environmental conservation in tourist areas.
Mr. Kunpei Mizoguchi will speak about community development in Yufuin and the situation after the earthquake 41 years ago. With three months having passed since the 2016 Kumamoto earthquakes, the tour will also visit Yufuin's present-day tourist attractions, and see the horse-drawn carriages that began as a symbol of recovery.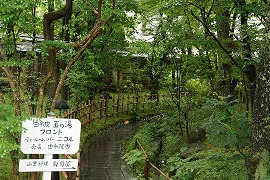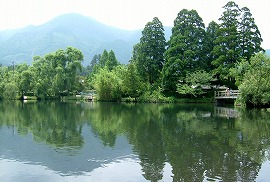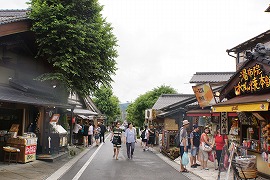 6.   Ontayaki no Sato (Ontayaki Pottery Village) 
Pottery techniques that have been passed on for 300 years, with no machines required
   Almost precisely in the center of northern Kyushu, 17 kilometers north of Hita, lies the village of Onta. Traditional techniques that originated in the early 18th century are passed on to this day by 10 potter households in the village.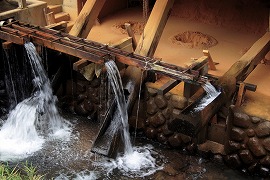 Ontayaki has a unique characteristic not found in other pottery. While traditional pottery techniques in other areas around the world gradually mechanized, for the past 300 years ontayaki pottery has continued to be made by hand, without using any machines. With no electricity used, it is made using only the power of nature and human labor. Clay collected from near the village is crushed using a mortar powered by the river, the pottery wheel used to shape the pottery is powered by a foot pedal, and firewood is used to bake the pottery in a climbing kiln. Also, all the processes involved in making ontayaki are carried out by one family, with no other workers hired. Apprentices are not taken on, and the techniques used are traditionally only passed on to one child.
   In 1931, Mr. Soestu Yanagi, founder of the folk craft movement, popularized ontayaki. Impressed by how the traditional Korean-style techniques that were dying out were being passed on with ontayaki, he brought attention to the style. In 1954, world-renowned British potter Mr. Bernard Leach spent one month in the village making pottery, and ontayaki became even more well-known. In 1995, ontayaki was designated by the Japanese government as an Important Intangible Cultural Property.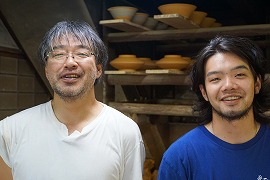 Currently, there are two potters in Onta in their 20s, Mr. Sou Sakamoto (26) and Mr. Takuma Sakamoto (21). Regarding carrying on the family business as a potter, Mr. Sou casually describes it as "no different from a farmer's son taking over the farm." From the age of 18, he spent two years training under a famous potter in Tottori prefecture. He now has his own business connections and exhibitions, and his work schedule is already full for the next year or two. In December last year, Mr. Takuma won the Japan Folk Crafts Association Award at an exhibition at the Japan Folk Crafts Museum, with only three years of experience as a potter. Both Mr. Sou's father Mr. Takumi Sakamoto (52) and Mr. Takuma's father Mr. Kouji Sakamoto (47) won the highest award, the Japan Folk Crafts Museum Award, twice over their careers.
The tour will visit the Ontayaki Pottery Museum and hear an explanation of ontayaki from Mr. Takumi Sakamoto. There will be an opportunity to see village features such as the water-powered mortar and the climbing kiln, and to interview both father and son pairs: Mr. Takumi Sakamoto and Mr. Sou Sakamoto, and Mr. Kouji Sakamoto and Mr. Takuma Sakamoto. The tour will also get to watch pottery be made.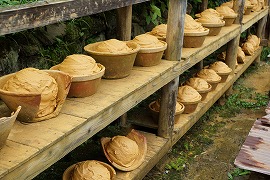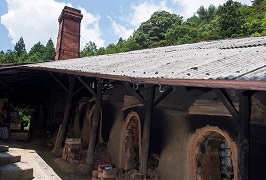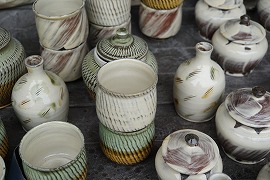 【Tour Itinerary】 
1. Daily Schedule
<Day 1: Monday, July 25>
07:50                                 Meet at Haneda Airport
08:30-10:15                       Haneda Airport to Fukoka Airport (ANA243)
12:00-14:00                       Ontayaki Pottery Village
14:45-16:45                       Wood processing plant (lumber industry)
17:05-18:15                       Hita geta
18:30-20:00                       Yakatabune (dinner on a boat)
20:15                                 Arrive at hotel (Route Inn Hita Ekimae)
<Day 2: Tuesday, July 26>
7:50                                   Leave hotel
9:10-10:40                         Hatchobaru Geothermal Power Station, Kyushu EPC
11:50-13:50                       Yufuin
15:00-15:30                       Oita Governor
18:15-19:55                       Oita Airport to Haneda Airport (ANA 800)
※The above schedule is subject to change.
2. Qualification: Bearer of Gaimusho Press Registration Card 
3. Cost: 18,000 yen per person including transportation, meals and accommodation
* FPCJ will later inform the participants of methods for payment, cancellation fee, etc.
4.  Participants: Limited to 10 applicants. 
(Only one reporter and one photographer from each company, but two participants from each TV team will be acceptable.) 
5.  FPCJ Contact: Ms. Obo (Tel: 03-3501-3405) 
6. Remarks:
(1) There may be some restrictions on photographing and filming at the tour sites. Please follow the instructions of the officials on duty.
(2) FPCJ will not be liable for any inconvenience, trouble or accident that might occur in the course of the tour.