Date : July 29, 2013
Notice: Press Tour "Tokyo's bid for the 2020 Olympic and Paralympic Games" (July 29, 2013)
post date : 2013.08.22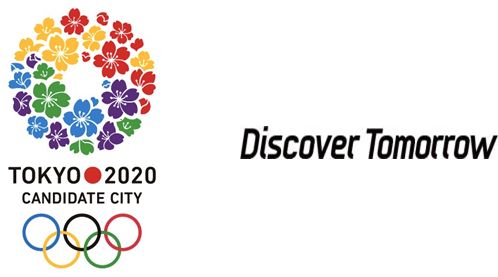 Tokyo 2020 Media Advisory
Japan's bid for the 2020 Olympic and Paralympic Games
Foreign Press Centre/Japan 
MEDIA TOUR – Monday, 29 July
Dear Journalists, 
You are cordially invited to attend a media tour jointly organised by the Tokyo 2020 Bid Committee and the Foreign Press Centre/Japan (FPCJ) on Monday, 29 July. 
You will have the opportunity to meet Tokyo 2020 President Tsunekazu Takeda and then visit several of the venues proposed to host competitions during the 2020 Games. 
[Tour Details]
Date: Monday, 29 July
Time: 9:15 – 14:30 (*Tour content ends at 13:30)
Languages: English & Japanese
Participants: Limited to 20 applicants
Fee: Free of charge
Notes: One reporter and one photographer from each company, or two participants for each TV team, will be accepted. If total applications exceed 20 people, an upper limit may be set on the number of participants from each country.
PROCEDURE FOR ATTENDING
•Please reserve by email at pressoffice@tokyo2020.jp and be sure to submit 1) your full name 2) company name 3) type of organisation (Newspaper, Magazine, TV, etc.) 4) nationality of organisation 5) Tel / E-mail address 6) cell phone number (for emergency contact on the tour day) 7) number of ENG or still cameras 8) Food restriction
•The deadline for registration is Thursday, 25 July. We will respond by Friday at the latest.
•Information on your application will not be used for any other purpose without your permission.
For further information, please contact:
Andrew Brown
Tokyo 2020 Media Officer
Phone: +81-(0)3-5427-7351
E-mail: pressoffice@tokyo2020.jp
Chika Yoshida
Foreign Press Center/Japan
Phone: +81-(0)3-3501-3405
09:15   Meeting Point
Please arrive by 9:15 A.M. at the Japanese Olympic Committee (JOC) Headquarters. 
Address: Japanese Olympic Committee 
1-1-1 Jinnan, Shibuya-ku, Tokyo, 150-8050
Access: Harajuku Station (Yamanote Line) or Meiji-Jingumae Station (Chiyoda Line)
Map Link: http://goo.gl/maps/iYuFC
Map: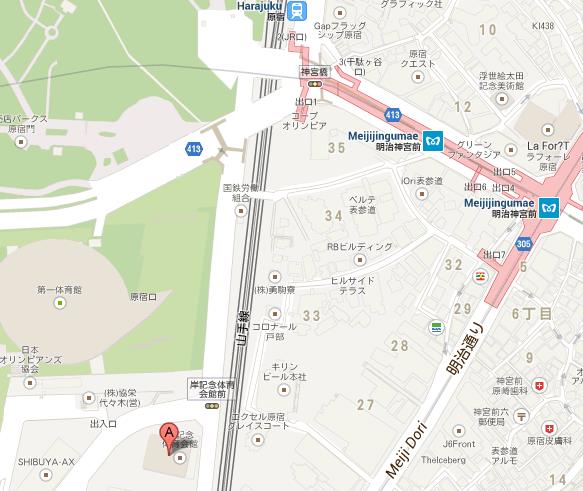 09:30   Morning Press Briefing 
The press briefing at JOC Headquarters will be from 9:30 a.m. to 10:00 a.m., hosted by Tokyo 2020 Acting Communications Director Masa TAKAYA. 
10:00   Roundtable Interview with Tsunekazu TAKEDA
The roundtable will take place at JOC Headquarters from 10:00 a.m. to 10:45 a.m.
11:00-13:30   Site Visit
The site visit will consist of the following venues (subject to change). 
•National Stadium (shots of the venue from inside and outside; display of new stadium design)
•Olympic Village Site (shot of signage)
•Harumi Port Terminal (you will be able to see the Olympic Village and entire Tokyo Bay Zone)
•We are also planning on providing a brief explanation on Tokyo Big Sight, Ariake Tennis Forest, Ariake Arena, and the BMX venue from inside the bus.
•Please kindly bear in mind that the images shown below will be different from what media will see on the day.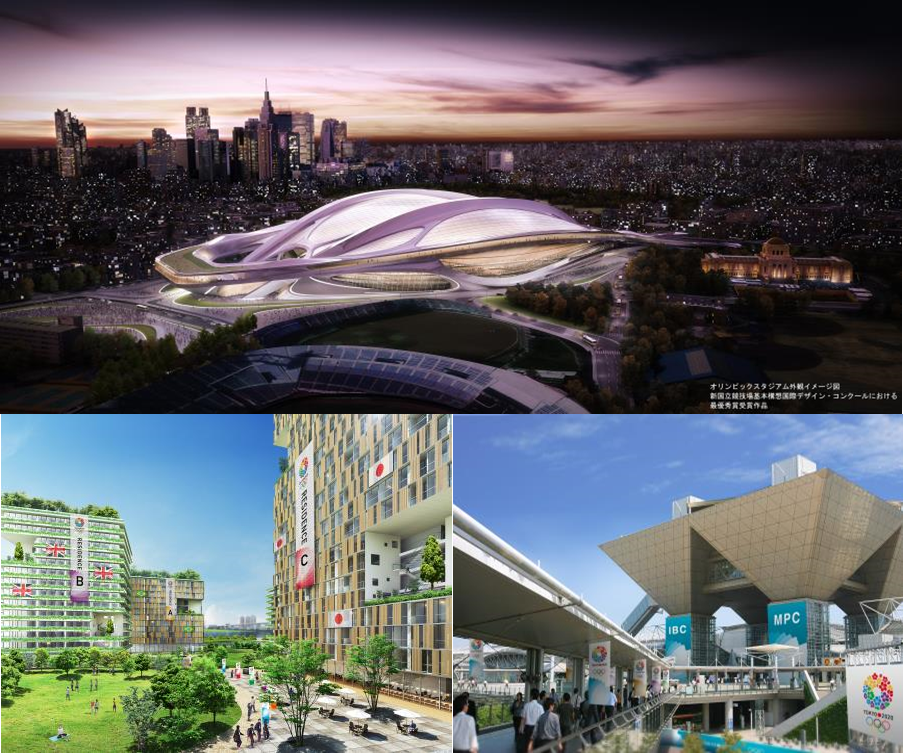 Notes:
•Please do not go to the venues directly. 
•Lunch boxes will be provided during the tour.
•A brief explanation of each venue will be provided by a TMG official.
14:30   End of Tour
Media will have the option of leaving the tour from the Foreign Press Centre / Japan at 14:00, or the Tokyo Metropolitan Government at 14:30.
Address: Tokyo Metropolitan Government Building
2-8-1 Nishishinjuku, Shinjuku-ku, Tokyo, 163-8001 
Address:Foreign Press Center/Japan
6F Nippon Press Center Building
2-2-1, Uchisaiwaicho, Chiyoda-ku