Date : May 13, 2014
Notice: Press tour "The Future of Elderly Care in Super-Aging Japan"
post date : 2014.04.28
The Future of Elderly Care in Super-Aging Japan
- "Muscle Suit" robotic exoskeleton now appears on the market -
- Elderly care services using vacant houses-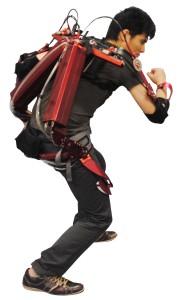 According to the Ministry of Health, Labour and Welfare, as of March 2014 the number of people in Japan aged 65 or over was 30,940,000. This is an increase of 1,160,000 from the previous fiscal year, bringing the total over 30,000,000 for the first time. The number of people 65 or over who are recognized as requiring assistance is 5,460,000.With the increasing elderly population, there are now approximately 522,000 people throughout Japan who are on waiting lists for special nursing homes. Of these, approximately 344,000 (two thirds of the total) require Care Levels 3 to 5, meaning they need help eating and eliminating waste.
In the super-aging society of Japan, are there solutions to the increasing demand for elderly care? As people search for answers, new approaches are being developed in elderly care.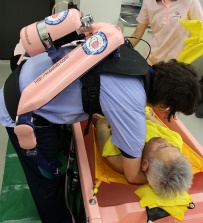 One of these approaches is the use of robotics in elderly care. Professor Hiroshi Kobayashi at the Tokyo University of Science has developed a Muscle Suit that supports muscles and reduces the strain of lifting heavy objects. In cooperation with die machining company Kikuchi Seisakusho, they have succeeded in creating a commercial product. They plan to ship 1000 units this fiscal year, at a price range between \300,000 and \800,000. There are already 100 suits being used for at-home elderly care as test cases. The field of elderly care robotics is expected to grow, and the Japanese domestic market is predicted to be worth \35 billion by 2020 (according to a release by Yano Research Institute ).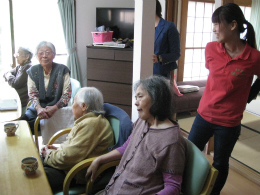 Elderly care providers have also begun new approaches. The JC Group provides daytime care services using local houses and stores that were vacant. To reduce the burden of at-home care on families, they also provide nighttime care including staying overnight. They started collaborating with an entertainment talent agency in 2013 in a unique effort to provide young actors and musicians with the opportunity to work in elderly care.
**************************************************************************************************************
Many countries are facing the issue of an aging society. This tour will provide insight into the future of elderly care in Japan, one of the most aged societies in the world.
**************************************************************************************************************
【 Topics 】 
1. "Muscle Suit" Muscular Support Exoskeleton
Robotics are being introduced to the elderly care field on a heretofore unseen scale
■ Professor Hiroshi Kobayashi (47), Tokyo University of Science, Faculty of Engineering
- "A robot that will help on the job," completed with feedback from elderly care workers -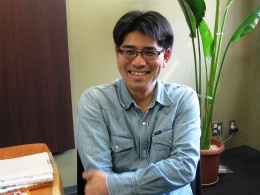 https://www.tus.ac.jp/en/fac/p/index.php?1825
For some time the use of robotics in the field of elderly care has been anticipated, and now at long last robotics have entered the market in earnest. The Muscle Suit muscular support exoskeleton developed by Professor Hiroshi Kobayashi (47) of the Tokyo University of Science can support lifting up to 30 kg of weight when worn, and is powered by compressed air. It was made to reduce strain on the lower back in particular. The product itself weighs only 5 kg, and is easy to wear and operate.The focus is on actually being used on the job.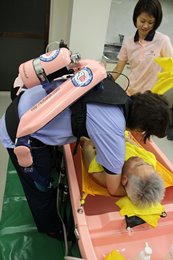 Since starting development in 2000, several prototypes have been announced, but a major turning point was when the professor met with Asahi Sun Clean, a company which provides at-home bathing care services. This service includes bringing a bathtub to the bedside and lifting the elderly person into the bath, which puts a lot of stress on staff's lower backs when performed multiple times a day. Concerned with this issue, the company contacted Professor Kobayashi in 2010 and they began collaborating. The care staff used prototypes and provided detailed feedback, with their requests reflected in new versions. Thanks to this, an eminently usable product was made based on the opinions of people who used it. According to Professor Kobayashi, "There is no other wearable product in the world with this much power". The impetus behind the development of the Muscle Suit was the professor's desire to "make something useful". The Muscle Suit is not just for elderly care either. There are hopes for its use in other areas with hard labor such as shipping, with a shipping company planning to start using 100 suits this fall. With the labor force also aging, supporting hard labor by women and the elderly is another major possibility. With a sale price between \300,000 and \800,000 and rental prices planned at \25,000 monthly, they plan to ship 1000 suits this fiscal year.
■President Isao Kikuchi (70), Kikuchi Seisakusho Co., Ltd.
- A medium-sized business looking to get out of subcontracting. Craftsmanship supporting the production of robots. -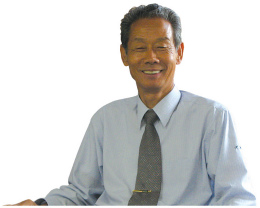 http://www.kikuchiseisakusho.co.jp/en/
In order to mass-produce the Muscle Suit for the marketplace, Professor Kobayashi teamed up with die machining company Kikuchi Seisakusho. In February of this year, the Tokyo University of Science and Kikuchi Seisakusho established the university-launched venture company of Inofis for commercialization and sales of the Muscle Suit. Production of the Muscle Suit will be handled by Kikuchi Seisakusho.
Kikuchi Seisakusho is a medium-size business with around 450 employees. They have created molds and prototypes of mobile phones and digital cameras under contract for major companies. When trying to commercialize the Muscle Suit, Professor Kobayashi was approached by major companies, but in the end they withdrew their offers due to risks such as being unable to estimate the size of the market and the lack of precedent. At the same time, President Isao Kikuchi of Kikuchi Seisakusho had been looking for a product his company could use to leave subcontracting behind and become independent, and so he joined the project. Considering future potential, he invested in a new company and in new facilities. His reasons for doing so are his beliefs that "Japanese society is based on Monozukuri (craftsmanship)," and "It is important to attempt new things to continue as a craftsman." President Kikuchi is from Fukushima, and the company has a factory in Iitate, Fukushima. Currently, they are also building a new factory in Minamisoma, Fukushima and plan to produce the Muscle Suit there. Both Professor Kobayashi and President Kikuchi hope the production of the Muscle Suit can help recovery in Fukushima.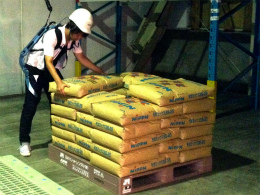 ✓ The press tour will visit Professor Kobayashi's lab at the Tokyo University of Science. In addition to hearing from both Professor Kobayashi and President Kikuchi, there will be a demonstration of the Muscle Suit. There will also be an opportunity to see the walking assistance robot that Professor Kobayashi developed previously.
2. Elderly Care Facility Sawahonpo Day Service FAMILY/
JC Group Chairman Hideaki Fujita (38)
- Elderly care services using vacant houses-
- A pioneer looking to export elderly care know-how overseas -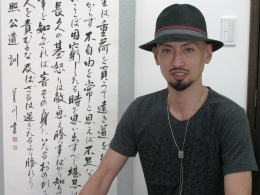 http://www.jcgroup.co.jp/
The JC Group uses vacant homes to provide small-scale daytime service (elderly care that can be used during the daytime), with 791 locations, mainly franchises, throughout Japan. The number of users (elderly) is limited to 10 or less in order to provide quality care, and vacant homes are reformed for use to help keep costs down and maintain profitability. The homey surroundings also help users with dementia to relax. In addition to daytime service, they also provide a unique nighttime care service that includes overnight stays, which is not covered by the nursing-care insurance. In response to the serious issue of families having no time to rest when it comes to elderly care, they are also one of the first to have provided year-round service. The company was established in 2005 by Mr. Hideaki Fujita at the age of 28, when he was working as an elderly care provider. Having seen the increase in numbers of people waiting to enter special nursing homes and families tired from providing care at home, he started the company hoping to change the situation. His goal is to fulfill the needs of both the users (elderly) who want to live at home, and of the families who are providing care. Mr. Fujita would also like export his know-how overseas and enter foreign markets, saying "I would like to show the world a solution as a developed country facing a super-aging society."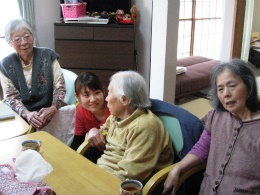 In 2013, the JC Group also began to collaborate with Soul Age Co., Ltd., an entertainment talent agency also involved in movie production. The young talents at the agency work at the Sawahonpo Day Service FAMILY franchisee and become involved in elderly care. In addition to holding live concerts as he works towards a major debut, singer Mr. Yudai Ikeda (24) cares for users ages 63 to 100 at this facility. He is very popular with the seniors at the facility, where he sings children's songs and the like. Mr. Ikeda has a positive attitude, saying "If I can't please these seniors who I am close to, I won't be able to please a large audience either. I'm glad to be able to sing songs I like as I work. I'm grateful for this chance to be a singer while I work."
✓ The press tour will visit the Sawahonpo Day Service FAMILY care facility, viewing the facility and interviewing users (elderly). There will also be interviews with Mr. Yudai Ikeda and other elderly care providers.
Chairman Hideaki Fujita of the JC Group will also do an interview, about his thoughts on his company business, the state of elderly care in Japan and plans for expanding overseas.
【 Tour itinerary and application details 】
1. Itinerary (Tentative): May 13 (Tue), 2014
9:10 Leave FPCJ (by chartered bus)
10:00-12:00 "Muscle suit" Tokyo University of Science, Faculty of Engineering
 - Professor Hiroshi Kobayashi
 - President Isao Kikuchi, Kikuchi Seisakusho Co., Ltd.
 - Demonstration
13:00-13:45 Lunch
14:00-15:20 Elderly Care Facility Sawahonpo Day Service FAMILY
 - Elderly people
 - Elederly care staffs
 - Performance by Mr. Yudai Ikeda
 (JC Group Chairman Mr. Hideaki Fujita will accompay us there.)
15:30-16:15 Interview with Mr. Hideaki Fujita, JC Group Chairman
17:15 Arrival at FPCJ
*Since the elderly care facility is a part of a residence and does not have enough space, the interview with Mr. Hideaki Fujita will be held at another venue. The group will move to a conference room near the facility.
2. Qualification: Bearer of Gaimusho Press Registration Card
3. Cost: 2,000 yen per person including lunch
* FPCJ will later inform the participants of methods for payment, cancellation fee etc.
4. Participants: Limited to the 10 applicants
(Only one reporter and one photographer from each company, but two participants from each TV team will be acceptable.)
If the number of applicants exceeds 10, an upper limit may be set on the number of participants from each country.
5. FPCJ Contact: Ms. Chika Yoshida, Ms. Ayako Yokota  (Tel: 03-3501-3405)
6. Remarks:
(1) There may be some restrictions on photographing and filming at the tour sites. Please follow the instructions of the officials on duty.
(2) FPCJ will not be liable for any inconvenience, trouble or accident that might occur in the course of the tour.